Guide to Conference Calls and Video Conferences: What Options Are Right for You?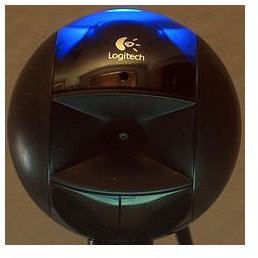 Whether you're a big business, a small business or a home-based business owner, there are a lot of reasons to jump on the conference call and video conference bandwagon. Conference calls allow for multiple people to listen and interact with one another, either via a traditional telephone line (though mobile phones are now beginning to offer the service as well,) an internet connection or even a combination of the two. Traditionally this was done from office to office, or from office to traveling employees. Now with telecommuting becoming more and more common, businesses are finding it to be a more feasible way to keep employees up to date on projects and abreast of any company information they may not get while at home.
Video conferencing is also a fantastic way to keep in touch with employees and coworkers at a distance without having to sacrifice a feeling of camaraderie that comes with traditional in-office teamwork. This is generally done via the internet and a webcam, and thanks to the advent of programs like Skype it can be done for cheap, or even free!
Below you'll find several guides that are guaranteed to help you figure out if conference calls and video conferencing are right for you, as well as helpful suggestions for ways to go about starting conferencing.
Top 10 Conference Call Providers for Project Meetings
One of the first things you need to do when deciding to start holding conference calls is find a reliable conference call provider. Ideally, the company should be both high quality and offer a wide range of features to meet your specific needs. Check out our top ten that are sure to have you calling out in no time flat.
Planning Weekly Conference Calls
Consistency is key for several businesses, especially when you have a substantial amount of employees or team members that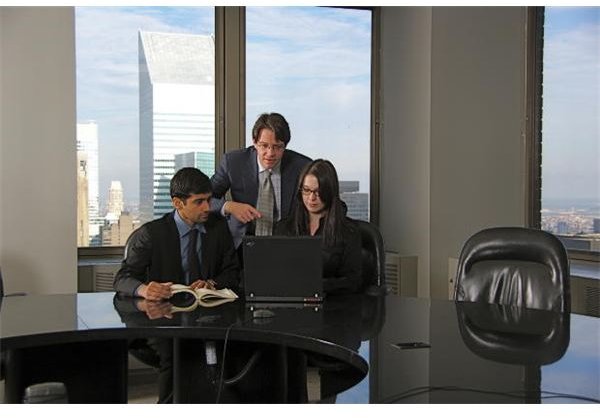 telecommute or work in other offices. Here you'll learn some important tips for getting into the swing of weekly conference calls, such as how to plan out the flow of the call, as well as how to set up goals that you wish to accomplish during these meetings.
10 Great Ideas for Conference Call Activities
Don't expect conference calls to simply be something you and your team are good at. If you're new to conference calling, you might find that it feels a little strange trying to communicate with many people, some of whom may be in the same room as you and several who probably are not. That's why we've got this collection of very helpful tips to help your conference call go off without a hitch, covering everything from how to handle setting up rules for talking, icebreakers and ways to make the conference call itself exciting
How to Manage a Conference Call: Practicing Good Conference Call Etiquette
Being the one in charge of a conference call is somewhat different from being someone who has to attend a conference call. Generally, it's up to the person running the conference call to make sure that the call itself goes off very easily, without any major snags. This realization itself can be a little nerve-wracking, but with these tips you'll be running a tight ship in no time!
10 Tips for Conference Call Recording
Sometimes it's a good idea for you to record conference calls, especially if you want to keep a record of objectives and ideas said during the conference calls. Here you'll learn what factors are crucial when it comes to recording, such as where your audience is located, what you should think about when choosing equipment, and where you should place said equipment.
Pros and Cons of Skype for Conference Calls
Skype has long been touted as a fantastic and frequently free service for long-distance communication–conference calls included. If you're unsure about whether or not you want to begin using Skype as your primary conference call service provider, we've got a great list of both the positives and negatives of this widely used program.
What Is VoIP and How Does It Work?
If you're planning on using a program like Skype or Teamspeak for conference calls, you're going to want to learn about Voice over Internet Protocol–VoIP–including how it works. Here is where you'll learn the ins and outs of VoIP, from understanding packet switching to important acronyms like ATA, and how specific types of VoIP work.
Security Risks When Using VoIP
Much like any kind of data, VoIP isn't impervious to security risks. This means that VoIP may not be the best solution for everyone when it comes to conference calls. This article shows you the security risks that will show you exactly what you need to be worried about, as well as if these specific problems pose a threat to your business.
How Does Video Conferencing Work?
Video conferencing isn't a terribly new concept, but that doesn't mean that it isn't shrouded in mystery. If you're looking into video conferencing with your team, taking the time to learn about how it works is sure to help you decide if this is the best plan of action for your business. Here you'll learn exactly what video conferencing is, as well as what makes it a great choice for meetings.
10 Common Video Conferencing Security Issues
Just like VoIP conference calls, video conferences have security issues as well. If you're concerned that you may be at risk for potential threats or you're unsure if the risks are worth it, check out this list of 10 common video conferencing issues. By learning what you're at risk for, you can learn how to protect yourself.
What are the Disadvantages of Video Conferencing?
Video conferencing is a great way to bring back the team spirit that is often lost to telecommuting. It's also a great way to present information that is hard to relay over the telephone to a group of people. However, there are two sides to every situation, and video conferencing is not without its faults. Here you'll learn some of the major disadvantages that can help you decide whether or not it's right for you, as well as ways to avoid some of these problems.
If you're a small business, chances are you're looking for a great way to have conference calls at a fraction of the cost that large businesses pay–and you should! Here's a great guide that shows you your options; it also points you in the direction of a plan that should work to meet all your needs.
Learn How to Schedule a Video Conference
If you've never held a video conference call before, you might find yourself a little confused about what you're going to do. Don't worry! There's a lot to think about, but with this helpful guide, you'll find helpful tips, such as the importance of the software you use as well as the quality of the equipment you're going to use.
10 Tips for Hosting a Skype Video Conference
Skype can be used for conference calls, as well as video calls. This fantastic program is a cheap–if not free–alternative to potentially costly services. Here you'll get some crucial tips to using Skype to effectively host your meeting, such as setting up your webcam, cutting out ambient noises, and the importance of cleaning up your immediate area.
10 Things Not To Do in a Video Conference Call
There's a certain set of rules that one should follow in a video conference call. For example, how annoyed do you get when you're in a restaurant and someone's cell phone keeps ringing? Well, the people on the other end of your video feed aren't going to appreciate it, either! Here you'll learn the top ten "definitely don'ts" of video conferencing, so you can avoid making any professional or social faux-pas!
References