Different Types of Nursing Careers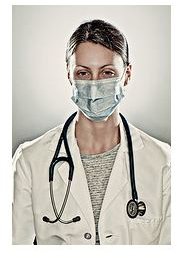 Travel Nursing
Different types of nursing careers offer different experiences, and travel nursing is an exciting option. Instead of staying in one facility, travel nurses go to different jobs every three to four weeks. They find assignments through a travel nurse service, much like a temp agency. Travel nurses enjoy higher pay, bonuses, and paid living expenses and travel. Most agencies offer benefits that include health care and 401K.
Travel nursing is not for everyone. Some people are not cut out for traveling careers. But the competition for reliable travel nurses is stiff and employers are willing to offer some exciting perks and bonuses to attract talent. At the end of an assignment, a travel nurse can choose to go to a new assignment or take a break for any length of time. Sometimes, an extension will be offered on the last contract. Travel nursing pays better than average for any specialty and the demand is always high.
image credit: Doug McIntosh https://www.flickr.com/photos/24995357@N03/4120052902/sizes/s/
Telemetry Nursing
A telemetry nurse is in charge of monitoring computer equipment for patients that are hooked up to machines. They interpret screen readouts from various patients to make sure their vital functions, like heartbeat and temperature, remain stable. This is a specialization that pays more than a general nursing position and requires extra nursing education and experience. People interested in telemetry nursing need to be computer savvy, detail oriented, focused and calm under pressure. The lives of their patients often depend on the telemetry nurse's ability to react quickly and efficiently.
Pediatric Nursing
Pediatric nurses deal with babies and children. They may work in a hospital, clinic, doctor's office or school. A soothing nature is absolutely essential to this position. Sick children may be whiny, tired and frightened. In addition to general nursing duties, like taking temperatures, recording vital statistics and obtaining samples, the pediatric nurse often provides comfort to the child and explains issues and treatments in terms that both parent and child can understand. They must be emotionally equipped to deal with the death of a child and to help the parents deal with grief.
Palliative Care Nurse
Of all the different types of nursing careers, palliative care nurses may have the most difficult job. Palliative care nurses care for patients suffering from long-term diseases like cancer. Their patients are often preparing for death and dealing with a great deal of pain and suffering. The primary job of a palliative care nurse is to make the remaining days of terminal patients as comfortable as possible. Job responsibilities include dispensing medicines, performing therapeutic massage, helping the patient with personal hygiene and dressing, educating the family about home care, and dealing with fears and anxiety. Palliative care nurses often work in the patient's home or in a hospice facility. It is a job that requires great compassion and excellent communications skills.