Beginner's Guide to Interviewing Well: Ace the Interview and Get the Job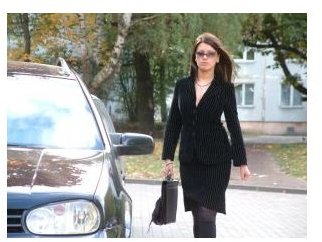 While the interview process can vary from three to five or more steps, it always contains some common elements.
The first interview is usually a fact-finding mission by both parties to determine if there is a fit between needs and skills and abilities.
Second and subsequent meetings allow both sides to gather more information and analyze whether a business marriage is mutually beneficial. The final step is a job offer or rejection.
Just like the sales process for any product or service, it is as important to concentrate on each separate facet of the process as it is to focus on the end goal. Making a connection with the potential employer at the first interview but flunking the second interview because one is unprepared brings the process to a dead stop.
Pre-Prep Tips
Interview Preparation Checklist
What should you bring to an interview and what should you avoid taking with you? Making a great first impression gives you an edge over all the other candidates whom the recruiter will consider during the search process. Follow this checklist to make sure you don't forget a crucial element like your resume or transcripts.
Many candidates make an excellent first impression, answer the interviewer's questions concisely and succinctly but then make a fatal mistake. They fail to do their research properly and cannot answer or ask intelligent questions about the company or its products and services.
Figure Out the Best Answers for Behavior Type Interview Questions
This type of interview is based on the recruiter asking questions about one's performance and behavior on previous jobs. Present yourself positively by preparing a list of sample questions an interviewer might ask and formulating answers to highlight your skills and qualifications.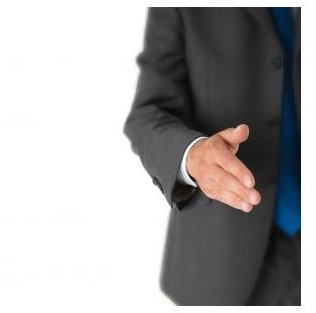 It's been said that actions speak louder than words, so make sure that your body language tells the recruiter you are an astute, capable person. Unconscious nervous gestures or poor posture make you look unprofessional and unqualified, but you can overcome those obstacles with the tips given here.
Is There a Dress Code for Interview Attire?
Over half of the initial impression made on a prospective employer is based on appearance, which includes how you are dressed and whether you look clean and well-groomed. Learn what to wear and what to avoid, thus putting your best foot forward.
Why Dressing for Success Is Still the Smartest Career Choice
Wearing your best suit for a job interview is still your best choice. Being properly attired tells potential employers that you care about details and will represent his or her company well. Follow the tips in this tutorial to make the appropriate dress code choices for your next interview.
Impress the Recruiter
How to Be Successful at a Virtual interview
Many employers are conducting virtual interviews via email or Skype rather than having candidates come to their company. Although a virtual meeting is usually less stressful than a face-to-face session, you'll still need to know how to avoid some common pitfalls.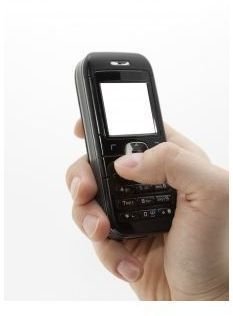 Employers use phone interviews to save them time when screening applicants. Prepare carefully for your session so you can move to the next phase of the interview process instead of to the rejected candidate file.
11 Tips for Doing Well in Group interviews
Interviewing with a group of applicants can be your opportunity to ace out the competition. After all, you get to meet the other candidates and can tailor your answers and presentation better. Here's how to prepare for the best results.
Preparing for an Internal Job Interview? Follow This Advice
Learn how to prepare for an interview with the recruiter for your current employer. While you may want to approach this situation a little differently than a traditional meeting, there are some key elements you must include.
What to Expect in Second Round Job Interviews
While you may be tempted to think that the job is almost yours because you have been called in for a second session, it's important not to become over-confident and lose any edge you may have over other candidates.
Follow these tips, techniques and advice to prepare for a job interview in any industry. Set yourself apart from the other job-seekers with this inside information.
Q & A Preparation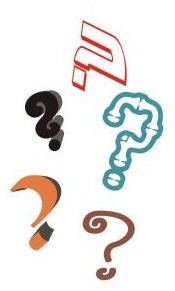 10 Best Strategies to Ace the Interview
Use these ten tips to prepare for and pull off the perfect interview session. Learn what to wear, what to say, what to take and so much more.
Successful Responses to Job interview Questions
There are certain questions that always seem to be asked in job interviews. We've formulated some successful answers for you to use.
Impress prospective employers when you ask questions that show you have done your homework and you understand their company, products and services.
Most job-seekers agree that being asked to describe their weaknesses is their least favorite part of the interview process. Learn how to turn this question around and use it to portray your weaknesses as strengths.
Can I Be Asked My Age at a Job Interview?
While most people believe that the age discrimination laws forbid any employer from inquiring about an individual's age, the reality is that in some instances, the recruiter is within his or her rights to ask you about your age. Find out what questions the employer may and may not ask.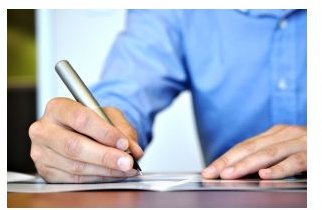 What Areas Do You Need to Improve?
If this sounds like a trick question similar to "Tell me about your weaknesses," you could be right. However, if you prepare well beforehand and rehearse your answers, this is actually an excellent opportunity to convince the employer to hire you rather than another applicant.
10 Tips for Overqualified Candidates
While there may be valid reasons for an interviewer to consider you overqualified for a position, that doesn't have to mean that you won't be considered for the opening. Learn how to overcome the alleged negative aspect of your credentials.
Failure to prepare for this seemingly simple-to-answer question can cost you the job. Here's how to prepare a well-thought out response to this common interview question.
Follow-Up and Tips for Success
Sure Signs You Flunked the Job Interview
Knowing what not to do or say at an interview is probably more important than knowing what to do. Learn how to avoid some common traps such as asking about compensation or benefits.
The bad news: You blew the interview. The good news: It's not too late to turn it around into a job offer. Here are the steps you need to take immediately.
How to Answer Questions About a Criminal Background Search
Companies may conduct criminal background searches to protect themselves from liability or loss. If there are any negatives in this portion of your employment history, it's better to face them head-on. Use this information to be prepared.
Tips for First Time Job Seekers
Follow these 12 steps to prepare for your first interview for your first job. You'll be surprised at how confident and assured you feel after you complete your preparation.
Sending a letter after the interview is a good way to thank the recruiter, but it is also an excellent way to refresh his or her memory about your qualifications for the job. Use our sample letter as is or modify it to suit your situation.
Because so many applicants neglect the courtesy of sending a thank-you letter to the interviewer, you can give yourself a competitive edge by sending one. Here's a wealth of resources regarding phrases to use as well as ones to avoid.
Take-Away Tips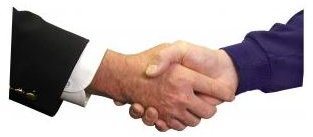 Whether your interview is conducted by phone, email, video conference or face-to-face, there's never any excuse for sloppiness or lack of preparation. From the moment you step into the prospective employer's environment, he or she assesses your personal appearance, attitude, personality and intelligence. Whether you are making small talk with the receptionist, meeting other staff members or conversing casually, be aware of your body language and your language.
Manners do matter so thank the interviewer for his or her time and follow-up as appropriate. If you are asked to call back in two days, be sure to make the call. Drop a thank-you note into the mail immediately following the meeting and even if you receive a rejection rather than a job offer, send another note of thanks. After all, there are times when the person chosen for the job does not work out for whatever reasons or never starts the job. That additional little detail could put you back into the hunt if the position suddenly opens back up.
References