Considering a Career in Banking? What Are Typical Bank Tellers' Job Duties?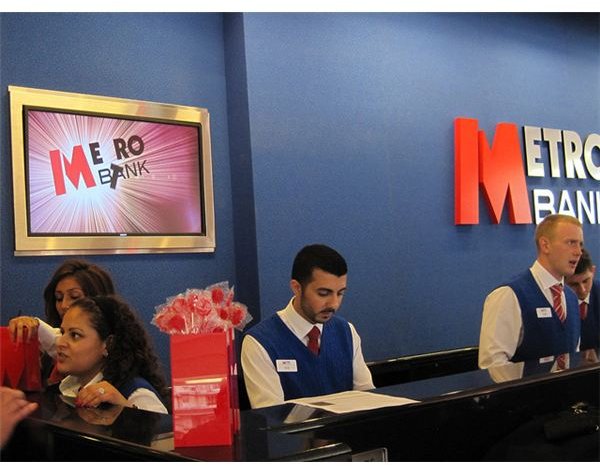 Typical Responsibilities of a Bank Teller
You know that, when you go into a bank branch to make a deposit or withdrawal, a bank teller handles the transaction for you. That is certainly not the extent of a bank teller's job duties, though. First and foremost, tellers are customer service representatives. They ensure that customers of the financial institution for whom they work enjoy a positive experience whether they perform transactions within the bank or at the drive through window. They must also be well-versed in the bank's policies, account types available, reward programs and other detailed information in case a customer requires information.
Tellers must handle money responsibly. Although many transactions are straightforward, such as cashing a payroll check, others are more complex. For instance, a customer may have a deposit containing multiple checks. He might want a portion of the deposit placed into his checking account, another fraction deposited into a savings account and the rest in cash. A successful teller will be able to process these transactions quickly and without error.
In addition, tellers are often required to sell cashier's checks, savings bonds and other financial products offered by the institution. They may also be expected to generate leads on which other staff members can follow up.
Education, Skills and Traits Required
In order to be considered for a position as a bank teller, you must meet certain criteria. Of course, specifics will vary between institutions, but some are standard for this type of career.
Most banks only require that you have a high school diploma, although some may prefer at least a two-year degree. Even if it is not required, having taken courses in financial areas will give you a leg up when applying for a bank teller position.
You will need to have previous cash handling experience in order to be considered for a teller position. Possessing experience in sales or customer service is favorable, as well. You must be able to work in a fast-paced environment and stand on your feet for extended periods. Proficiency in other languages is also a desirable skill.
Standard Work Environment
Of course, many tellers work in a traditional bank setting. However, there are other places where you might find a teller position. For instance, credit unions employ tellers, as well. Many banks offer branches inside of grocery stores. In addition, you may be able to find a job as a teller at a car dealership, pawn shops, check cashing establishments and payday loan providers.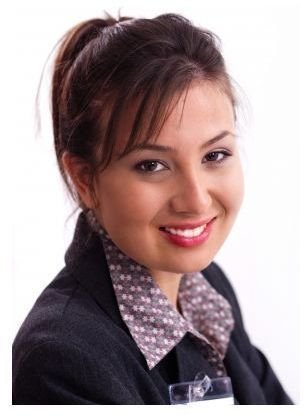 Many banks hire both full- and part-time tellers. Although the term "banker's hours" refers to a Monday through Friday, daytime hours schedule, many banks, credit unions and other businesses that employ tellers are open until the early evening hours and on at least one weekend day.
If you enjoy working with the public and helping people resolve issues, are able to perform cash transactions promptly and accurately, and take pleasure in staying busy while you work, a bank teller position might be ideal for you.
References
Source:
U.S. Bureau of Labor Statistics. Occupational Outlook Handbook. United States Department of Labor 2010-11 Edition
Images:
Metro Bank Tellers: Flickr Creative Commons/EG Focus
Friendly Businesswoman: https://www.freedigitalphotos.net/images/view_photog.php?photogid=2125