How to Stay Employed and Become Indispensable at Work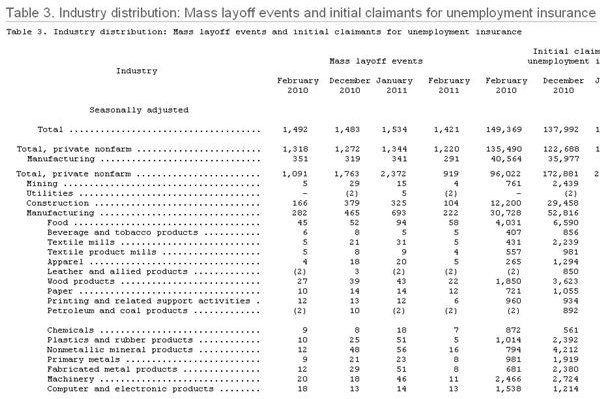 Facts About Current Employment Trends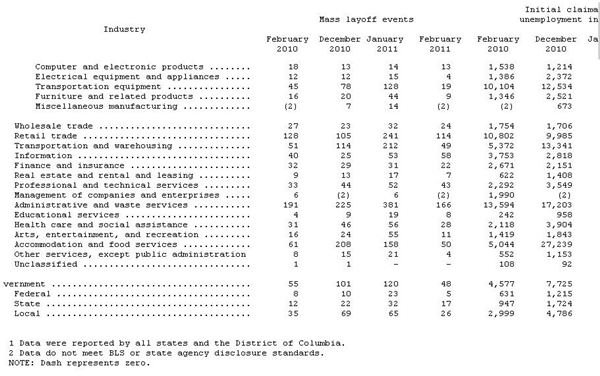 Knowing how to stay employed is as important as knowing where to find a job, because mass layoffs are still taking place in 11 out of the 19 industries being monitored by the Bureau of Labor Statistics (BLS). The latest BLS report revealed that there were 1,421 mass layoffs that transpired in February 2011, with the manufacturing and construction industries being the hardest hit. A total number of 130,818 workers became unemployed in February alone.
However, we have to look at these layoffs more closely, since today's employment trends seem to have some air of ambiguity. In a separate report, non-farm employment increased by 216,000 in March 2011. In fact, job gains in professional and business services were noted even in the manufacturing sector, while the overall unemployment rate improved from February's 9.5 percent rate to 8.8 percent in March 2011.
This denotes that there are workers getting hired, particularly in the manufacturing industry.
Image Credit: Courtesy of Bureau of Labor Statistics: Table 3. Industry distribution: Mass layoff events and initial claimants for unemployment insurance (https://www.bls.gov/news.release/mmls.t03.htm)
What Types of Workers Comprise the Mass Layoffs?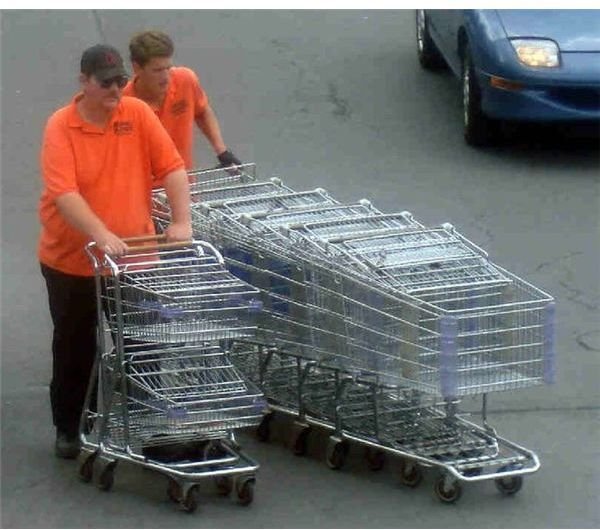 As one delves deeper into BLS's recent mass layoff report, it can be gleaned that most of the claims for unemployment insurance came from the "temporary help services".
The North American Industry Classification System (NAICS) defines the "temporary help service" industry as those establishments primarily engaged in supplying workers to clients for a limited period of time in order to supplement the working force. These include human resource management services that have no direct supervision of the employees once applicants find work at the client's job site.
At this point, it can be surmised that the greater number of workers pooled by job agencies have not been re-hired by any company for quite some time. The manufacturing and construction industries still posted mass layoffs at 104 and 222 events respectively. Since each layoff event comprises at least 50 employees, the temporary workers who were unemployed in these sectors and for the month of February alone reached 16,300 at the least.
Image Credit: Wikimedia Commons/Stilfehler
What Does It Take to Get One's Job Contract Renewed?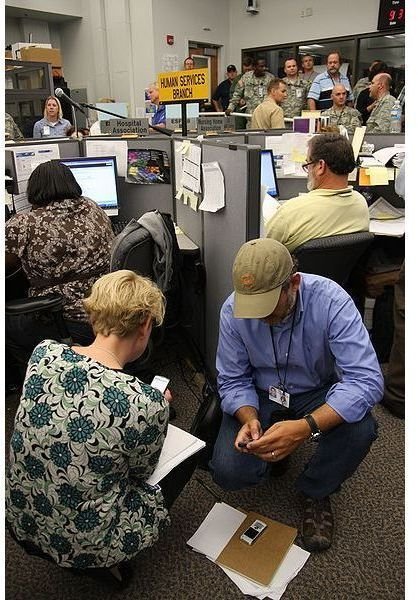 Nonetheless, not all temporary workers have been laid off since the overall statistics for unemployment is at 9.5 percent as of February 2011 went down to 8.8 percent in March, 2011. This denotes that as of March, a greater majority of 91.2 percent are employed or have jobs.
Comprehend that those who were retained also started out as temporary service providers, regardless if they were directly hired by the company or through a job agency. Contracts are renewed or rescinded based on performance evaluation reports. If renewed or re-hired, this could also entitle them to receive the employer's benefits as part of the company's employee retention program.
Hence, knowing how to stay employed in order to become an indispensable employee is something one should consider, as a way of convincing employers that you deserve to be re-hired or your contract renewed.
Image Credit: Wikimedia/Jacinta Quesada
Please proceed to the second page for this article's tips on how to stay employed
Tips on How to Stay Employed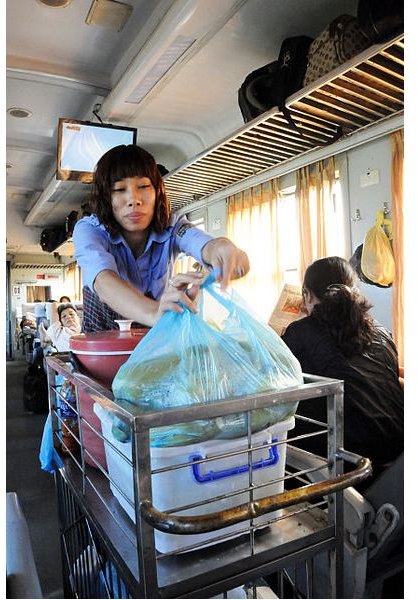 Here are some suggestions on how you can get a stronger foothold on your present or future job and be a less likely candidate during layoff events:
1. Express or Demonstrate your Job Satisfaction
Job satisfaction is essential because it naturally brings about the employee's positive attitude toward work. In a bad economy, being able to find a job is already a fortunate thing, while landing on one that pays well or gives recognition and value to your contributions is a blessing. However, employment is a two-way street where both parties have to give in order to receive.
Since you are aware that your employer will eventually gauge your performance, it would be to your advantage to manifest not only your competencies, but also your appreciation of your work with:
Your demonstration of flair in performing work without need for close supervision.

Your perfect attendance and punctuality.

Your ability to meet all deadline requirements satisfactorily.

Your willingness to perform your tasks even beyond what your job calls for, especially if it will bring more satisfaction to clients or customers.

Your efficiency in handling job assignments whether great or small.

Your eagerness to take on or tackle more challenging and demanding roles.

Your manifestation of pride and pleasure that you are currently employed by a company or organization that looks after the welfare not only of its investors but also of its customers, its employees and the community in which it operates.

Your positive reception of criticisms and your initiative to improve on your weaknesses in order to provide better or greater contributions.

Your capability to work well and harmoniously with a team or with your co-workers.
Image Credit: VNR employee sells corn by Danang to Nha Trang by train / Vietnam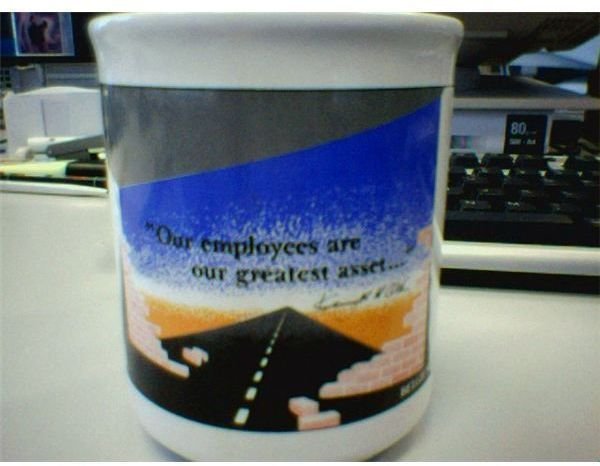 2. Know More about the Business Organization, Its Core Values and Its Mission
Know more about your employer and the business entity's mission and its position in dealing with employees, clients, customers and even suppliers. In so doing, you will have a deeper understanding that there is a need for you to:
Align your own values and interests in order to provide positive or helpful contributions.
Participate in training programs and apply the competencies you learned.

Be solicitous in rendering services or attending to customers' needs in order to bring about greater satisfaction in patronizing your employer's business.

Be diplomatic and courteous in dealing with other parties external to your company and to understand that maintaining a good relationship with them can help the company operate smoothly.

Be supportive in meeting the company's goals because it would also benefit employees in the long run in terms of job security and benefits.

Understand that in voicing your concerns, issues, opinions or suggestions, your objective is not purely self-serving but should be reasonable and mutually beneficial for you and your employer and within the business entity's capacity as provider of benefits.
Image Credit: Digital Equipment Corporation employee coffee mug by Geertivp at en.wikipedia
Summary:
All new recruits' initial entry is under a temporary status. As such, it would be best to focus one's mind in applying skills and rendering services with a purpose — regardless if one was hired directly or through an agency. In observing the tips on how to stay employed, make it clear to your employer that you're one of the company's indispensable assets, since this could increase your chances of getting re-hired or your contract renewed.
Reference:
Portal.ACS.org : Equipping the 2015 Chemical Technology Workforce "Understanding the Hiring Process" lifted from https://portal.acs.org/preview/fileFetch/C/WPCP_007136/pdf/WPCP_007136.pdf