What is the Major Role of a Business Analyst? What are the Responsibilities of a Business Analyst?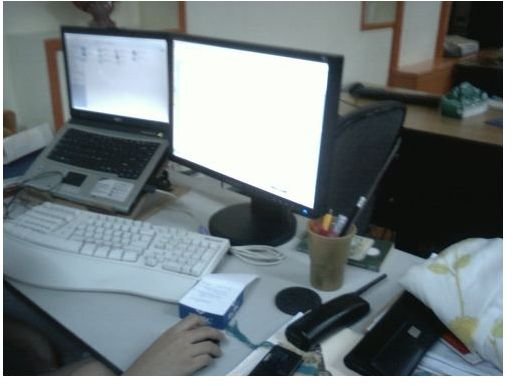 What do Business Analysts Do?
Business analysts are in-house or external consultants offering their expertise in management studies and analytic skills to help businesses overcome the challenges faced by the competition and the rapidly changing external environment. They work by collecting, reviewing, and analyzing information, and recommending the necessary changes and or interventions.
Image Credit: flickr.com/Clair Ching
Improving Organization Systems and Procedures
Business analysts analyze and propose ways to improve an organization's efficiency, and thereby profits. They study the prevalent systems and procedures and suggest business process reengineering methods. Some common interventions suggested include:
incorporation of new technologies to smooth workflow and enhance product quality
implementation of quality tools such as total quality management, kaizen, six sigma, lean, and other methods
improvements in inventory management
redesign of company hierarchy and reporting system for smoother flows and decision-making ability
restructuring and redesigning jobs
improving organizational communications
Business analysts also work together with functional experts to implement such interventions.
Financials
Another important role of a business analyst is to study the company financials and make recommendation on how to improve profitability and utilize assets better. The nature of suggestions usually extends to:
evaluating and review pricing of products and services
ways of better working capital management
methods to streamlining revenues
making optimal use of physical assets
New Opportunities
One important dimension of the business analyst's job description is developing strategies to enter new businesses or exploit new opportunities by undertaking market surveys, cost-benefit analysis, and other surveys. Side-by-side, the business analysts also identifies better business opportunities than what the company holds now, and recommends reallocation of resources. The responsibilities of a business analyst in this regard is to reconcile company capabilities and market opportunities and recommend the best course of action for greater growth and profits.
Nature of Work
The standard way by which a business analyst works is:
defining the problem from the given information through brainstorming and other techniques
collecting relevant data concerning the problem by interviewing managers and other employees, making observations, studying accounts and other records, factoring in market trends
analyzing data by applying analytical skills such as mathematical models, probability analysis, forecasting tools, and other interventions such as workshops and surveys, task analysis, application of market intelligence, and the like
preparing a report on possible solutions to the problem, based on commercial considerations
assisting implementation of the selected option
Responsibilities
The major responsibilities of a business analyst when performing the role include:
providing leadership to the business process reengineering interventions
identification, tracking, reporting issues in a timely manner.
developing functional and system design specifications
reviewing and editing requirements, specifications, business processes and recommendations related to the solutions
effective communicating of performance standards and changes to employees
serving as interface between business units, technology teams and support teams
Career Prospects
Business analysts held about 746,900 jobs in 2008, with 26 percent of them self-employed. The profession enjoys an estimated growth rate of 24 percent through 2018, which is higher than the average of all jobs. The independent and challenging nature of this job however attracts many new entrants, making competition intense.
The basic requirement for success in the role of a business analyst is analytical, technical, managerial, and interpersonal skills. While a management degree might help secure a good job, success in job depends more on skills such as logical thinking, multitasking, time management skills, detail-orientation, and effective communication skills.
Median annual wages for business analysts was $84,650, and median hourly wages $40.70 in May 2009.