Tips on Preparing for a Nurse Practitioner Job Interview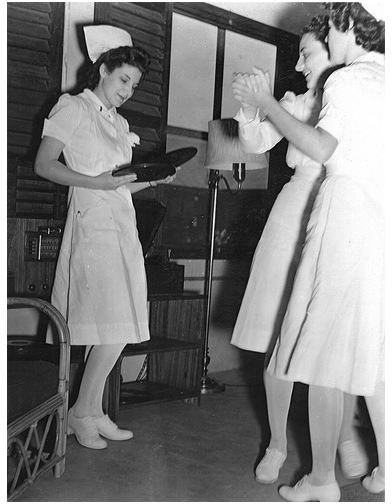 Preparing for Possible Questions
The primary consideration when preparing for a nurse practitioner job interview is to research the possible questions and prepare good answers.
Employers evaluate nursing graduates based on their productivity in management of patient health status and the nurse-patient relationship as well as abilities in other critical job requirements such as handling pressure and maintaining good relationships with patients and doctors. Preparing for a nurse practitioner job interview requires the candidate to organize his or her knowledge and experience to highlight such competencies and abilities.
This requires:
Learning about the organization in general.
Reviewing qualifications and expertise against the job requirements; preparing to explain how such qualifications and skills can accomplish the job requirements, enriching the answers with live examples from experience or something learned at the nursing school.
Preparing for general questions such as one's strengths and weakness, significant accomplishments, reasons for leaving the previous employer if applicable, justification of expected salary, reasons for wanting to work in the company, ambitions, and other questions.
Good awareness of general knowledge, especially latest trends in the nursing field and developing the ability to suggest ideas for improvements.
Image Credit: flickr.com/John Atherton
Resume and Other Documents
The single most important document to carry along to an interview is the resume. One purpose of the interview is to verify the claims made in the resume, and the candidate therefore needs to take to the interview supporting documents such as nursing diploma, transcripts, license, work experience certificates, letters of appreciation, social security ID, letters of reference, and other relevant documents. A portfolio that showcases accomplishments is another important document to take to the interview.
The candidate needs to explain issues on the resume, such as gaps in employment or a low score in an exam.
Pre-Interview Preparations
Preparing for a nurse practitioner job interview requires some basic considerations.
It is essential to have a sound sleep the day before the interview, for sleep deprivation often leads to delayed thought process, which can affect performance at the interview considerably.
Make sure to become familiarized with the location and the route beforehand. Running around in circles in an unfamiliar location, trying to find the establishment, adds to unnecessary stress, disorients oneself, and leads to fatigue just before the interview, besides increasing the likelihood of being late for the interview.
Better early than late: Arrive at the interview venue way ahead of time rather than risk being late even by a few minutes.
Grooming counts. Male candidates would do well to attend the interview in a creased dress pants, and women candidate would do well to wear classy skirts. A polished and well-groomed appearance reflects on the personality of the candidate and creates a favorable impression.
Actual Interview
Body language plays a major role during interview time. Maintaining a relaxed state–neither too tense nor too casual–shaking hands and greeting the interviewers, a good sitting posture, maintaining eye contact, and showing interest all help in radiating positive body language.
Pay attention and make a conscious effort to answer with clarity. Avoid stuttering and phrases such as "Uh" and "Um."
A major point to consider is to avoid lying and sticking to the truth as far as possible. Ways to avoid revealing unpleasant facts include refraining from telling unless asked, providing vague details unless specifically probed, and highlighting some other areas of strengths so that the interviewer does not pay much attention to such unpleasant facts.
Last but not the least, keep the mobile phone in silent mode during the interview.
Other Considerations
Attention to detail is of critical importance in a nursing profession. The candidate can prove attention to detail by the following preparation for interview tips:
Carrying the resume and supporting documents in a slender and attractive file, organized in an easy-to-retrieve way.
Carrying along a pen and a notepad to jot information such as a follow-up phone number, name of the interviewer, or some other critical observation.
Many employers conduct second and third interviews before making the offer. Preparing for interview tips needs implementation separately for each round of interview, researching possible questions and arranging the relevant documents in each case based on the type and nature of the interview.
Preparing for a nurse practitioner job interview allows the candidate to display his or her organizational skills, attention to detail, and other positive traits, all of which go a long way in landing the job.