Insights into Crime Analyst Jobs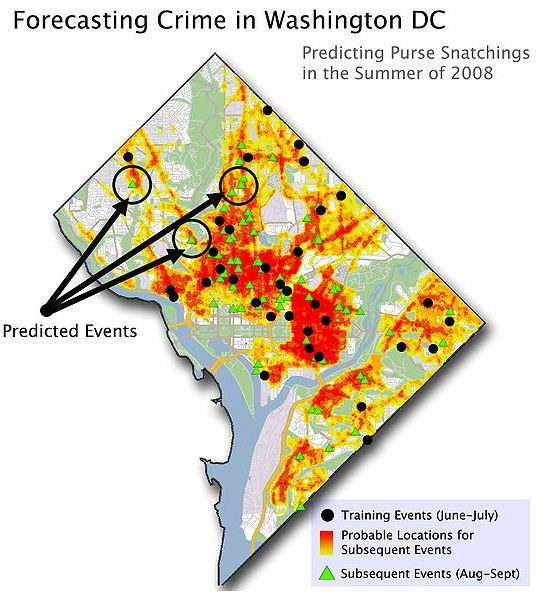 The Basic Qualifications of a Crime Analyst
The different crime analyst jobs were created out of a need for proactive crime-solving solutions, which include analyzing crimes that were previously committed. The job entails delving into their very root causes and analyzing the factors that contributed to their commission.
Others have the misconception that the work of crime analysts entails purely crime-solving tasks of gathering and evaluating evidence as incidents of criminality happen. Unknown to many of those who are interested in this type of profession, military or police training is not necessary, because crime analysts are not expected to perform the actual investigative field job.
The basic requirement for a crime analyst is to have attained at least a bachelor's degree, usually in Criminal Justice and/or Computer Science, in order to meet the profession's qualifications for entry-level status. Higher job levels require extensive expertise for statistical skills and computer know-how. Knowledge of software for Geographical Information Systems (GIS) is a must, in order to track down and analyze specific areas where possible threats may exist.
The need for higher levels of learning stems from the fact that policing crimes has taken on a new facet. Advancements in technologies likewise have created sophisticated modus operandi that could possibly be combined with fanatical ideologies. Acts of terrorism and cybercrimes require specializations not only for post-crime solutions but, more importantly–for attack-prevention.
That being said, aspiring crime analysts will have clearer perceptions about the demands of this professions, since seekers of qualified candidates are not just law enforcement agencies.
Brief Descriptions of Crime Analyst Jobs
Electronic Crime Analysts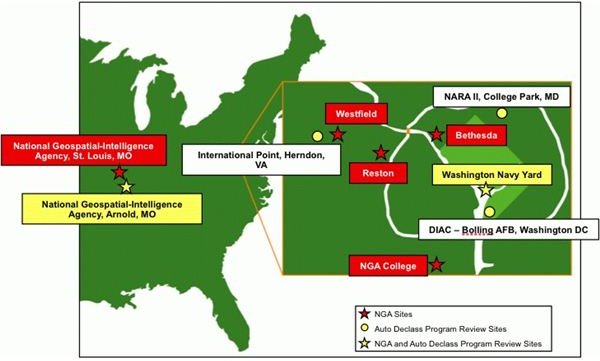 Aerospace and defense contractors hire electronic crime analysts who are experts in Geospatial Imagery Analysis, which involves studies of aerial photographs as the bases for evaluation, the results of which are subsequently used for developing reconnaissance and surveillance products. These electronic experts are tasked to determine target coordinates for accurate location and identification of enemy weapons and equipment defenses.
Their responsibilities include analyzing installations and determining the lines for communications as well as studying geographical areas, whether land or sea, as potential battlegrounds in times of war. The main thrusts of their intelligence assessments are intended for the tactical operators and planners who determine military operational needs, identify resource location, and employ interrogation strategies.
Even multi-player game developers seek electronic crime analysts who conduct research and analyses for possible security breaches, illicit game activities, threats from BOTs, hackers, phishers, and abusive users of their gaming sites. Analyses even cover game-player incident responses that could result in homicides, suicides, and possible illicit uses. They are more than just game administrators but are computer security experts equipped with crime analyst training. Their tasks include identifying critical issues that could adversely affect the site and its core infrastructure.
Cyber Security Analyst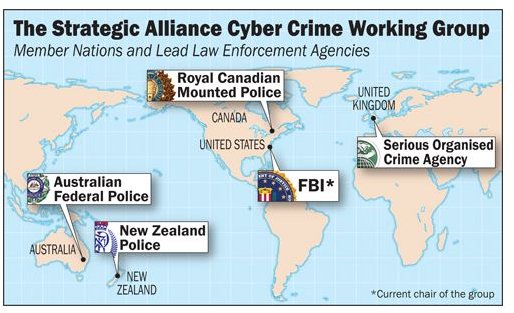 The job of a cyber security analyst involves coordinating with federal agencies to create, develop, and oversee the execution of plans against threats and risks to security by way of present and upcoming commercial technologies. This includes proper communication to non-technical personnel who are not well-versed with the terminologies and concepts of technological threats.
Their basic experience includes knowledge of work issues being monitored by intelligence communities in the event that the results of their analysis present threats on a national level. Experience in network security requires know-how for working within the boundaries of what are considered legal and compliant.
This type of crime analyst job is mostly found among government contractors involved with the manufacture of specialist display equipment like radar, image processors, plus scaling and warping products. Other industries include network security providers as required by customers with business operations related to network systems.
Find more crime analyst jobs and their jobs decriptions on the next page.
Brief Descriptions of Crime Analyst Jobs (continuation)
Sample contents.
Crime Laboratory Analysts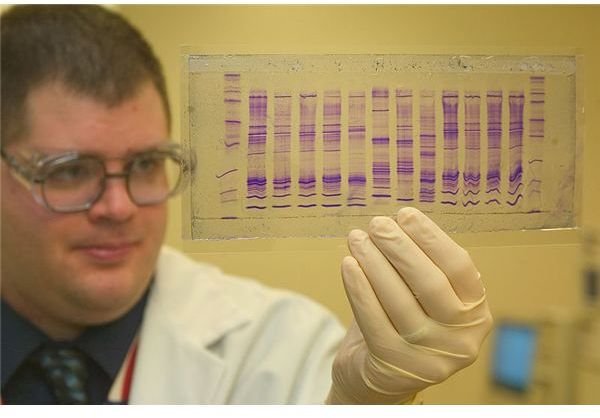 This job awaits baccalaureate degree holders who majored in biology, chemistry or forensic science; proficiency in chemistry is considered as the most important qualification. An aspirant has to have sufficient knowledge and background in performing crime detection and investigation, in terms of college coursework and as actual work experience.
The primary destination of a crime laboratory analyst is a DNA unit, where data gathered from on-site inspections are chemically, physically, and biologically analyzed. The job should be performed with the highest degree of quality assurance; hence the requirement for laboratory accreditation is a must.
The analyst's work includes compiling statistical data gathered from laboratory tests of biological specimens and substances whether organic, inorganic, or aqueous. Competent judgment skills on what data should be considered as acceptable and material are essential in order to provide the technical support needed by investigators, physicians, attorneys, and federal agencies. As crime analysts, they contribute not only to crime solving work but also to come up with plausible responses to the general public's demand for answers.
Crime Scene Analyst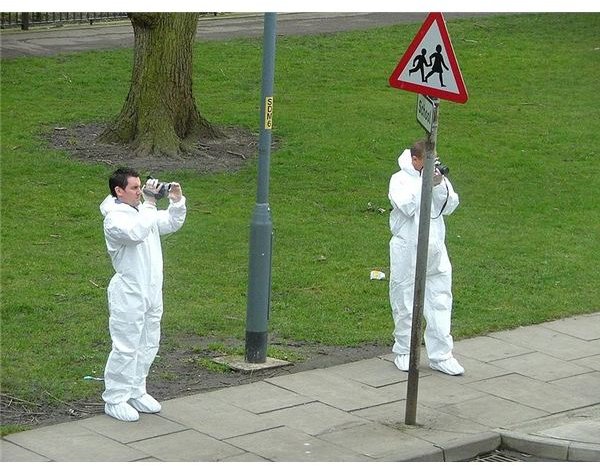 This crime analyst job represents the field counterpart of the crime laboratory analyst because his primary function as on-site evaluator is to select, collect, preserve, package, and deliver physical evidence for scientific analysis.
Similar to the educational background of crime lab analysts, this profession requires a bachelor's degree with a major in chemistry, biology, forensic science, or any related natural science course plus accreditation for lab work competency. Qualification may require competencies as a Qualified Bloodstain Pattern Analyst and a certification awarded by the International Association for Identification as a Certified Crime Scene Analyst.
Those assigned to train the crime scene investigating staff have attained Master's degrees in advanced science courses.
Loss Prevention Analysts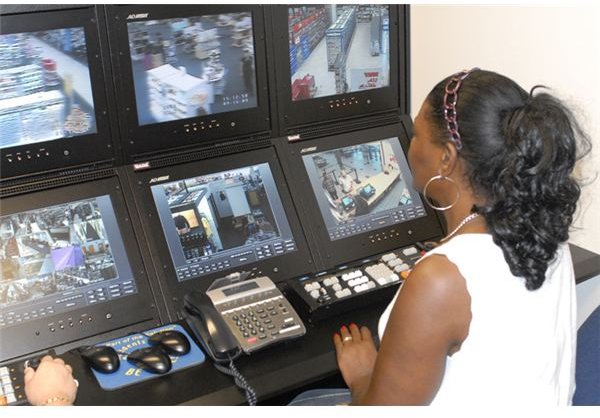 The job of a loss-prevention analyst entails proactive detection of fraud in the retailing industry related to thefts of cash and inventory, fake claims for refunds, bogus credit card transactions, and incidents of burglaries. Data provided to the retail establishment's management are used for implementing proper security and internal control measures against possible losses from illicit acts that may arise from both customers and employees.
Loss prevention analysts are tasked to evaluate operational controls for field and store transactions as a means to identify deficiencies that may be related to cash handling, deposit preparations and transport, and improvement of store safety procedures, particularly during opening and closing. In connection with their analyses of fraudulent incidents, they should be able to come up with recommendations for other fraud prevention solutions including research on how to reduce an employee's involvement to fraudulent transactions.
Part of their research and development for loss prevention plans include consideration for labor and management conflict stemming from business processes or internal control recommendations that have the potential to be misconstrued as workplace discrimination. Plans should also put in place courses of actions and responses to diffuse hostile customer acts, threats against security, and/or threats that compromise data integrity.
Insurance Claims Subrogation Analysts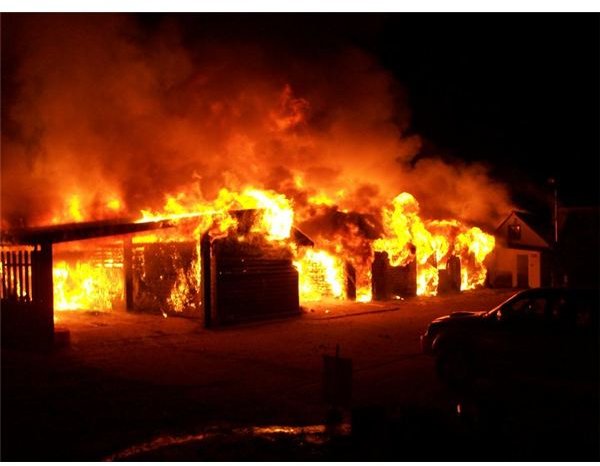 The job of a crime analyst as a member of the insurance subrogation team is to analyze and investigate the circumstances that contribute to the loss suffered by the insured. These are the instances that the insurance company has been compelled to pay the related insurance claim, thereby transferring the losses suffered to the company's end.
This professional's contribution to the insurance company's subrogation team includes researching, gathering, and analyzing data that will lead to the negligent party or the culprit who caused the destruction of the property.
In summarizing these different crime analyst job descriptions, the information gathered reveals that this type of policing work transcends beyond routine investigative tasks. The job title indicates educational background, training, and expertise for performing work analysis that goes beyond the tasks undertaken by regular crime investigators.
Reference Materials and Image Credit Section:
References:
Image Credits: