FlipShare Installation Repair Tips & Suggestions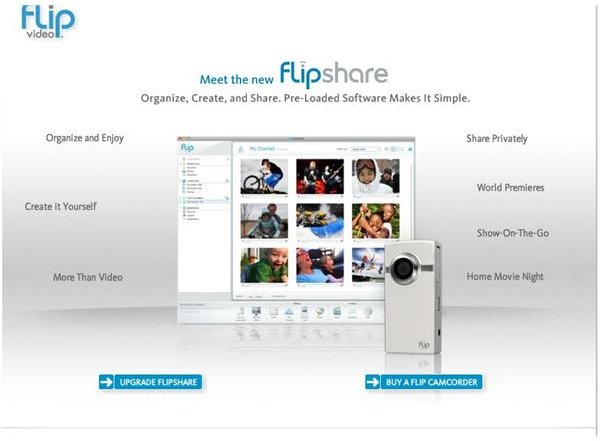 Get the Updates
FlipShare is a software program for the Flip Video Camcorder. This software allows you to organize and edit Flip videos. It also allows you to privately share videos with family and friends. But, before you can start using the program, you have to get it to install and run properly. This has been an issue for some people, but there are steps to get your FlipShare installed. Here are some FlipShare installation repair tips.
The first thing that you need to do is figure out what is exactly happening. For example, if you cannot get your FlipShare to work properly, you may need to download one of the fixes. One error message that you will get when this is a problem is that you have to go to the Add or Remove Programs option (for Windows programs) within the Control Panel. It will then tell you to click on FlipShare and then select repair.
If you do all this and still get the error message that the installation source for this product is not available, you need to update the program. You can get FlipShare updates at the Flip Video website. The latest release information is located within the Support tab on the site.
Add Some Code
If you cannot install FlipShare on your Windows machine, you may have to do some repairs to your own machine. For example, if you receive the following message, the issue may be specific to your computer.
"There is a problem with this Windows Installer package. A script required for this install to be complete could not be run. Contact your support personnel or package vendor."
This means that more than likely the installation script cannot get the Scripting.FileSystemObject. This happens when Windows is missing the ScrRun.dll file. But, you can easily fix this if you know a little something about code.
Go into the Start Menu, and hit Run. This will take you into the Command Prompt, where you will type in the following code: regsvr32.exe scrrun.dll. Let the system run and finish. You should now just be able to try reinstalling the software. If not, you should try restarting your machine and then try to reinstall the information.
Go to the Event Viewer
If you are not sure why the system won't install or if it crashes, you may want to check the Event Viewer. This will give you information about the event type and the source of the error. For example, if the system did fail due to a system error, you will see error in the Event Type, and the Event Source should be an Application Error. This is because you were trying to install an application.
If you cannot solve the problem yourself, at least you will have something to tell tech support for the company. Or, you can try posting the information to a third-party site that answers technical questions for free.