iDVD Tutorial: Learn the Important Keyboard Shortcuts for DVD Authoring in Apple's iDVD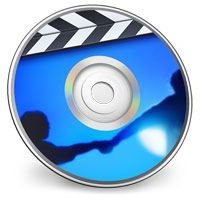 Breaking Down DVD Authoring
iDVD, which comes standard with most Macs, is a simple DVD authoring program that will do the job when DVD Studio Pro is just too expensive and complicated. iDVD is going to help you produce basic DVDs for home use, much in the same way that iMovie simplifies the video editing process. Even though iDVD turns the DVD authoring process into a self-explanatory, step by step model, you can actually speed up the process by utilizing keyboard shortcuts in the same way that you would in other post-production software. Here is a look at the most useful keyboard shortcuts in Apple's iDVD.
Basic Quick Keys
Many of the most important iDVD keyboard shortcuts that you will need to learn have to do with basic project control rather than the details of DVD authoring.
New - Command and N
Open - Command and O
Save - Command and S
Save as the Disc's Image - Command, Shift and R
Burn the DVD You Are Authoring - Command and R
Dealing With the Project Menu
When you are actually building your project the iDVD quick keys become more essential to making the DVD authoring process more pliable and intuitive.
Get Your Project Info - Command and I

Use Autofill on Drop Zones - Command, Shift and F

Add a Movie - Command, Shift and O

Add a Slideshow - Command and L

Add Text - Command and K

Change Aspect Ratio - Command, Option and A

Go Back - Command and B
View Quick Keys
The iDVD keyboard shortcuts extend all the way to view options so that you can get into areas that are not going to be immediately visible at all times during the DVD authoring process.
Show the Crop Area - Command, Option and T
Show the TV Safe Area - Command and T
Show the Map - Command, Shift and M
Motion - Command and J
Show the Inspector - Command and I
Standard Editing Quick Keys
The Mac has used standard quick keys for different functions, though sometimes programs make variations on these keyboard shortcuts. Edit features often comes as an expected feature, so here are the important iDVD keyboard shortcuts for editing. You will find that some of these keyboard shortcuts are common to other programs, while a few are specific to the iDVD design.
Cut - Command and X
Copy - Command and C
Paste - Command and V
Undo - Command an Z
Redo - Command, Shift and Z
Paste and Match Style - Command, Option, Shift, and V
Duplicate - Command and D
Select All - Command and A
Copy Style - Command, Option and C
Paste Style - Command, Option and V
Menu Quick Keys
Among the more basic iDVD keyboard shortcuts are ones that will deal with the basic iDVD menu system and how you approach the software as a whole.
Hide iDVD - Command and H
Hide Others - Options, Command and H
Quit iDVD - Command and Q
Preferences - Command and ","
Minimize a Window - Command and M
This post is part of the series: iDVD Tutorials
Here are articles containing iDVD tutorials.