How to Copy and Paste Clip Attributes in Final Cut Pro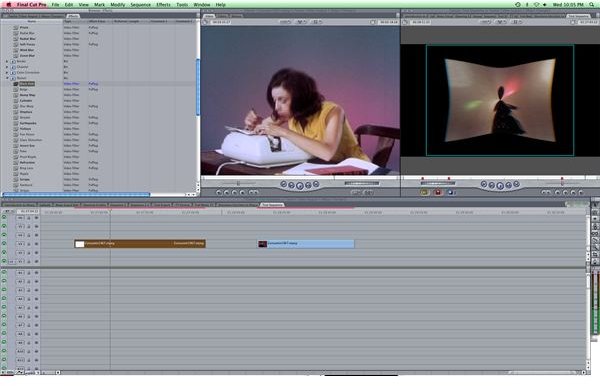 Clip Effects
One of the main aspects of video editing in Final Cut Pro is making alterations to your clips using video effects, motion decisions, cropping, and other specifics. What these do is change the perception of the clip into what the video selection will finally look like in the video as it is complete. When you are making these decisions and changes on one clip you may want to continue the visual themes that you are establishing on one clip on several, completing a sequence or fixing a specific type of footage for use. To save the trouble of manually applying the video effects and decisions to each clip the same as before, you can just copy and paste the clip attributes from one clip to another, which will make the process flow fluidly. Here is Final Cut Pro tutorial explaining how you can paste the attributes from one clip to another.
Copy the Attributes
Begin by making sure that you have made the changes to the first clip that you wanted to, which includes any video effects or decisions in the motion tab that you want. Make sure the degree, indicated by the numerical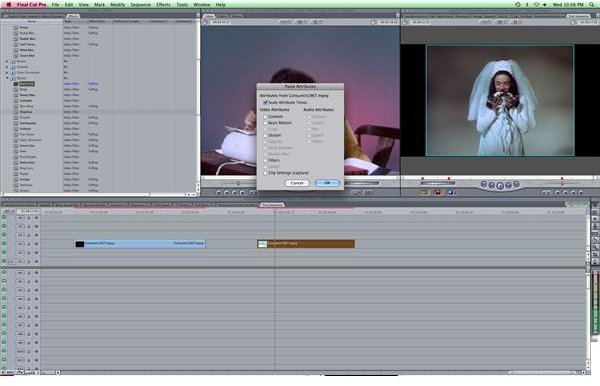 amount, of each video effect has been chosen because this is going to copy over as well. Select this clip and then right click it, selecting Copy. You can also select it and go to Edit and choose Copy.
Go to the next clip and right click it, then choose Paste Attributes. This option could also be chosen from the Edit menu. Once you choose that, a window will pop up allowing you to select just what attributes you want to paste over to the other clip. These options will be such as the content of the clip, the basic motion you may have applied, and cropping decisions that were made, and the speed of the clip.
You will also have audio attributes you will be able to choose from, such as levels, pan, speed, and filters. Not all options will be available to paste to the second clip, but those that have been specific to the first clip after alteration will be available. You will want to select the clip attributes that you want pasted over, which will likely not include Content. What you will want to choose are things like Filters and Basic Motion, as these are the changes you made to the clip.
Once you have finished with your selections you can hit OK and they will be applied. If you would like to get rid of these attributes you can either go to Edit and Undo(Command and Z) to eliminate it, and if it is later on you can right click the clip and select Remove Attributes.
This post is part of the series: Final Cut Pro Interface Tutorials
Here is a series of tutorials on how to work with different features in the Final Cut Pro interface.