Stop Motion Animation Software for All Levels of Animation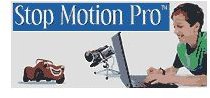 As animators, we know that having the best time saving software is key to a smooth production. This is why we have compiled this list of topshelf stop motion animation software which will focus on doing just that!
Stop Motion Pro Studio HD
This tool is aimed at independent animators, who want to use industry standard tools in their animated projects. Developed with Aardman animations, Stop Motion Pro Studio HD brings together high resolution quality with uncompressed image storage. Your PC will no longer operate as just a PC. It will now be a single frame movie camera and an advanced film viewer. What's that? You are also a classical illustration animator? This is a great software to capture all of your drawings with the click of a mouse. If you have a webcam or any other digital video camera, you can animate with Stop Motion Pro with great ease! Animate claymation, toys or even photographs. Try your version today at the following link.

StopMojo
StopMojo is a multiplatform stop motion software that includes capture elements to capture video files from DV Cam, webcam or any other video source. The onionskinning feature is also included, and the animator is able to export avi and QuickTime video formats. StopMojo will focus on having a suite of programs, specifically designed for the stop motion animator. Did I mention that StopMojo is freeware available at the following link ?They will only ask for your feedback of the product.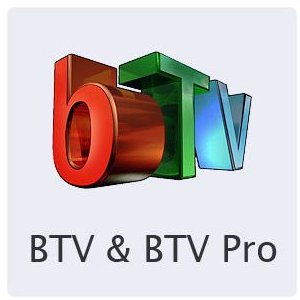 BTV Pro
BTV Pro is designed for Macs. There are two versions, and you want to get the Pro Version, which is geared toward stop motion. BTV Pro can work with any video source, from USB webcams, DV cams, or any firewire sources, as well as analog camcorders for the Mac. BTV Pro has stop motion features, including onionskinning, to view each layer of the animation in succession. Frame Averaging is one of the most powerful features with BTV Pro. It reduces any blurriness or noise of the captured video image. With BTV Pro, you can instantly play back and edit your frames. A huge time saver! BTV Pro is a shareware program that is available at the following link.
Stop Motion Station
This is a straight forward animation software, that is widely used by classical animators. Stop Motion Station is a keyboard driven program which allows animation and live image playback in full screen. This is a very useful feature due to the fact that you can focus on animation, without clicking on the mouse on screen menus or icons. The hardware for Stop Motion is also very versatile. You can use analog, usb, and firewire source which all include through online documentation. This software is very affordable and available for a 30 day trial at the following link.
You may also be interested in reading:
Five Simple Steps to Your First Stop Motion Animation Video