Stop Motion History - The 1950s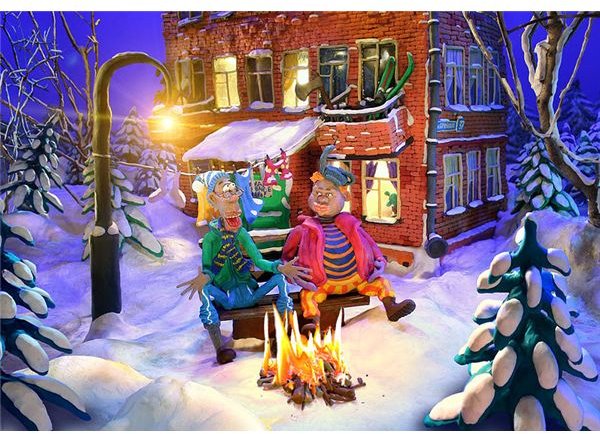 Growth of the Technique
It was the 1950s which heralded the transformation period of stop motion animation. Stop motion not only gained a wider audience acceptance and was accepted into pop culture but, for the animators involved in the studios, the stop motion process was a convenient alternative to the traditional hand-drawn process.
This was also a time of commercialism for stop motion animation. Not only was it used more often in films, but stop motion could be seen in television and commercials. All this is credited to the well-known television show "Gumby", which sparked the interest of stop motion to pop culture.
Art Clokey is best known for his creation of the clay animation "Gumby". The character, Gumby, was created in his 1955 student film project while attending USC (University of Southern California). He pitched his film to Sam Engel of 20th Century Fox, and the rest is history. Clokey is also distinguished for creating clay animation commercials for Budweiser and Coca Cola.
Time Lapse Photography
Dr. John Ott, a pioneer of time lapse photography in cinematography as well as many other modern photographic techniques, started experimenting as a hobby. He began shooting plants in the 1930s and developed an ingenious electrical camera movement system (the first of its kind) to record plants and how they grow and interact, all inside a greenhouse.
Ott's other works of time lapse photography and cinematography have been used throughout the 1950s, in both film, television and documentaries.
Ray Harryhausen
Ray Harryhausen, considered one of the greatest legendary stop-motion animation artists, started by making B-movies in the '50s. His stop motion animation films significantly used numerous special effects, which were actually scale models. The special effects he created were years ahead of their time.
In 1953, "The "Beast from 20,000 Fathoms", Harryhausen' first solo film, became a huge sensation. With this film, he used a never-done-before effect in which he matted out portions of the frame, splitting the background from the foreground. Thanks to this effort, once both portions of the frame were shot, it appeared as though the stop motion models interacted with the live talent. Harryhausen went on to work on many other well-known films, including "Jason and the Argonauts" in 1963.
The Best of the Rest
Other stop motion animators who have contributed to stop motion in the decades since include: Jim Danforth ('Clash of The Titans' (1981)); David Allen ('Batteries Not Included '(1987)); Will Vinton (trademarked 'claymation'), Henry Selick (The Nightmare Before Christmas (1993) Coraline (2009)) and many others.
Over time, stop motion animation continued to evolve, taking into account technological advancements, such as digital technology and enhanced computers and software developments. With today's technology, even an amateur is able to create a virtual world with stop motion animation.
References
YouTube: John Ott - Exploring the Spectrum, Pioneer in Time-Lapse Photography, Photo-Biology
To learn about making your own stop motion video, refer to Larry M. Lynch's article "Five Simple Steps to Your First Stop Motion Animation Video".
Image used from Wikimedia Commons
This post is part of the series: Stop Motion Animation History
Learn about stop motion animation from the early 1900s to the 1950s in this 2-part series, from the different stop motion variations to key figures who have contributed key elements to this specific animation form.