How to Convert AVI to DVD Format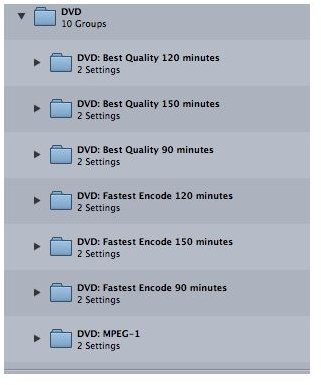 Important Conversions
The world of digital video is made up of a multitude of video file types, some recognized by some programs and others left behind. This leaves us without a common digital language and we have to then constantly convert and compress video to get it to bend to our needs. AVI video can give you more trouble than other formats, especially if you are looking to do some DVD authoring. Here is a look at how to convert AVI files to the DVD format so that you can burn one yourself. This process takes a few different programs working together, yet can be done with several combinations. Take a look at a few of these different software combinations that you can try to complete this task.
Final Cut Studio
The question of how to burn AVI to DVD with the Final Cut Studio is really just a matter of how to take this file

through the post-production process of these integrated programs. This begins by using Apple Compressor to convert the AVI to DVD format, and then take it into DVD Studio Pro.
Start out with the complete AVI movie file and open it in Apple Compressor. Once the project begins you start by going to Target in the upper task bar. Choose Destination, which will open up a browse prompt for your available storage locations. Choose a place within those available and this will be where the final converted video file will be exported.

Go down to Settings and go into the Apple folder, which will give you the different codec options. Choose DVD and you will have ten different folder options, each one solving different needs. What you want to do is decide whether you want the highest quality or the fastest available encoding, the closest amount of runtime to your project, and whether or not you want HD DVD encoding. Find the one that you want and you can drag and drop the entire folder, not just one of its contents, into the project window above. This will set both a video and audio export for your DVD authoring. Hit Submit and begin the compression process.
Once the files have finished you will want to start a new DVD Studio Pro project. Go into the Assets menu and select Import, which will then bring up a prompt to find your files. Select them and bring them into your Assets, which are the elements you can use on your DVD. From here create a new track and place both the audio and video files, matched, into it. Once you have created an integrated menu system for it and it passes the Simulation you can go ahead and burn the once AVI files to a DVD.
Prism to iDVD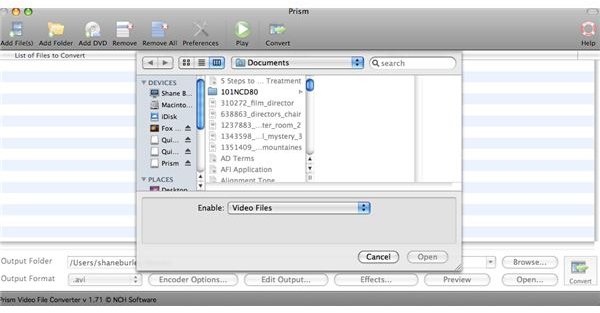 One of the easiest options you can use is going to be a simple video conversion tool that is simply meant to convert the files as they exist. Prism may not be exclusively a tool to convert AVI to DVD format, but it is a fast and free way to go ahead and convert your AVI file to a format that you can use. If you are trying to figure out how to burn AVI files to a DVD, you can start by opening up Prism and going to the Add File(s) button in the upper left hand corner. You will select your source AVI file, which will bring it up into the prompt list. Go down to Output Format and choose the format you want.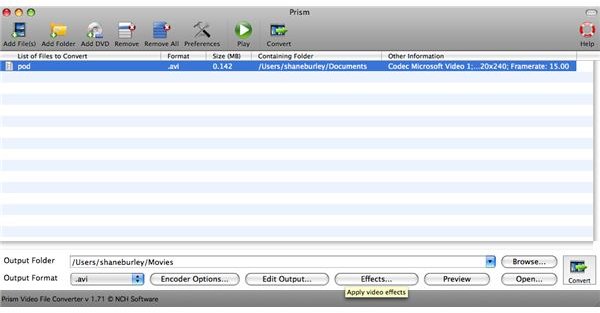 Whether or not this will convert the AVI file to a DVD format depends on the DVD authoring program that you intend on using. For example, if you want to use the built in iDVD application then simply choosing a .MOV file will be appropriate. Choose the one you want and then hit the Convert button in the lower right hand corner and it will spit out a converted video file in seconds, depending on its actual file size.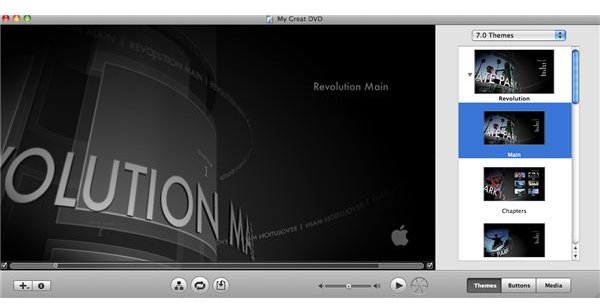 From here, you will then have to import the file into the DVD authoring program that you have chosen. If this does end up being iDVD you will have the option to simply import your new QuickTime file and then have it almost instantly burned onto a DVD, or you can apply a built in iDVD theme that will then allow your video to have a little context for the audience who want to interact with the DVD menu system.
References
Photos:
All Screenshots by Shane Burley.
Source: Author's own experience.