Learning How to Make a Silent Film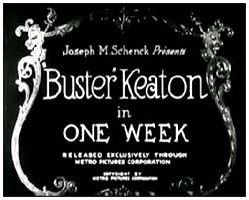 Go Silent
Many people who are not active in filmmaking think that silent filmmaking is a thing of the distant past, but you will find that learning how to make a silent film will direct you into the most important elements of film production in general. A lot of films today are made primarily as silent films, and if you want to learn how to make a silent film you may need to backtrack from some of the ideas and knowledge that you already have about the filmmaking process. Here are some essential tips on how to make a silent film in today's world of digital technology.
Communicating
The most primary thing that you have to do in a silent film is to take the principles outlined in screenwriting even more seriously. Primarily, this means that you have to engage completely in visual storytelling, rather than delivering details in the dialogue. You have to make sure that the actions of the characters, their appearance and behavior, and the series of events are going to deliver all the elements that you are looking to get out of it. This should really mean that you should have a clear idea of what is happening in the story and who these characters are, so you can construct scenes that are not going to require dry exposition.
When considering how to make a silent film you have to also understand that it is not just a sound film without audio. Instead, you have to construct the scenes during production in a way that is going to communicate in this limited format. This means you will have to "play up" your scenes and events, forcing things to be a lot larger than you would normally do in a film. In a lot of ways this requires the logic of a stage play and you have to make sure that the acting becomes more obvious to make sure that the physical gestures can meet where the audio is not.
Dialogue Free
Most people identify silent films primarily through the use of dialogue cards. These intersect in the middle of scenes, cutting away to give you a visual representation of what is being said for very crucial pieces of dialogue. Today, it is easy to put together subtitles for your dialogue as well. Neither of these are essential to silent filmmaking, and if you really want to learn how to make a silent film then you need to instead focus on the principles of visual storytelling. When you are writing a script do not avoid dialogue, but avoid any dialogue that absolutely must be heard. This is to mean that the back and forth must be very basic and must be only reflected in the actions and re-actions of the characters.
Silent Film Look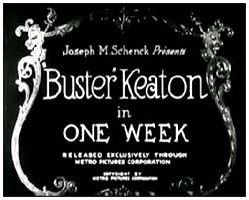 When people want to learn how to make a silent film they mean one of two things: how to make a film without sound or how to make a film that looks like a silent film. Silent films have their own specific look because of the type of cameras that they were working with during the early days of filmmaking, as well as a certain style because of the artistic preferences and limitations of the time. Many modern filmmakers, such as Canadian independent filmmaker Guy Maddin, employ techniques from silent films to make works that are more timeless and artistic in a way that references a whole history of cinema. You can do the same by researching these techniques and using many of them in your final project. Video transitions such as the iris in and iris out are common features of the silent film era, especially around physical comedy. A blurred haze around the lens is a common one, and you can do this as a video effect during post-production or even try something like putting Vaseline on the camera lens. You may also want to try adding film grain and noise to your film and changing the title cards to reflect the kinds that would have been done before digital titles. All of these techniques will really add to an overall silent film look, but you will also have to remember to either focus on a muted black and white or a technicolor look.
References
Source: Author's own experience.