Free, Printable Winter Solstice Cards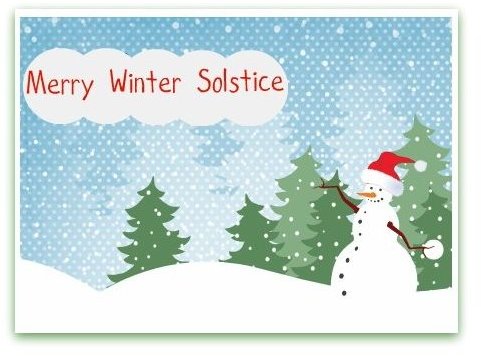 What is Winter Solstice?
The seasonal holiday of Winter Solstice is also an actual event that occurs with the planet. When the planet's tilt is the farthest from the sun, that is when the solstice happens.
Winter Solstice is in opposition from the Summer Solstice in that it is the shortest day of the year when we have the least amount of daylight hours. The Winter Solstice is also mentioned as being the "longest night" of the year. The traditional date is different in each of the planet's hemispheres. In the Northern Hemisphere the dates are between December 21st and 22nd, while in the Southern Hemisphere the celebration dates are between June 20th and 21st.
Unfortunately, there are not many mainstream cards dedicated to the celebration of Winter Solstice. Many people who celebrate the holiday create their own cards to give out, and because of that there are places online where you can get Winter Solstice templates for DTP use. Here we take a look at some good resources for printing your own winter solstice cards.
For more information on other winter-themed holiday cards, see Free Templates to Make Holiday Cards and Free Microsoft Publisher Christmas Card Templates.
Microsoft Templates
A popular destination when looking at creating and printing your own winter solstice cards is that of Microsoft's Template Gallery. They have a large selection of holiday themed cards but here we are going to showcase only those templates that can be used for celebration Winter Solstice. Keep in mind that the cards listed here can be modified by adding terminology such as "Merry Winter Solstice" or "Winter Solstice Greetings".
In the images shown at the left and the right are examples of what can be found through their templates, with some textual modification. Both
cards have been modified by the author to show what can be created based on the templates. Simply, visit the Microsoft Templates Gallery and type Holiday Cards to be taken to their template page.
HP Creative Studio Templates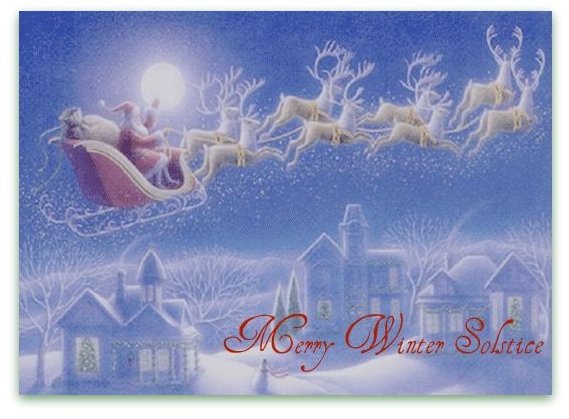 Hewlett Packard offers some great base templates that can be used for winter solstice cards. Through their online creative studio, users can design their own cards and even add family photos, which can then be printed for free as personal-use cards.
In the image to the left is an example of what can be done when creating a printable card through this online application. Click on the image for a larger view. For more information and to check out the free template printables that can be used for winter solstice cards, click through here: HP Creative Studio.
Picnik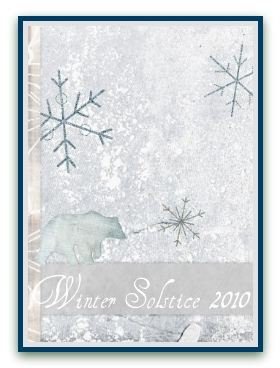 The Picnik online image editing and creation site allows for users to use its editor for free. It does have a paid service but here we are only going to look at its free resources. When using this site, you can start with a blank background to create your winter solstice card. Options available are Picnik's stickers, textual fonts, and framing and collage style backgrounds for scrapbooking.
In the image to the left is a card created by the author for personal-use printing at home. This winter solstice card was created by using the available collage background, framing, and textual effects through the site. Click on the image to get a larger view. Once you have an image created, save it to your computer and then upload it into a word application for printing. To check out the site, click through here: Picnik