Free Font Shruti Alternatives: Download From These Sources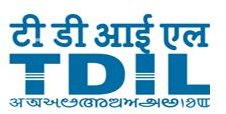 What is the Shruti Font?
Back in 2006, Microsoft designers Santosh Kshirsagar and Raghunath Joshi created an Indic font that was exclusive for use with Microsoft products. The Indic script used is called Gujarati which comes into play when looking for the Shruti font online. The font itself is both known by just Shruti and known as Shurti Gujarati.
The popularity of the Shruti font has grown over the years, to the point that Microsoft released the font for sale so that more people beyond those who have a PC could use it. Today Mac users can purchase and install the font on their machines for full use. However, people who are looking to create printable DTP items such as brochures need to purchase an additional license to use when buying the font for installation on their machines. Because of Microsoft's ownership of this font, it is hard to find free font Shruti alternatives that work just as well as the original. Here we are going to take a look at the best alternative fonts that can be used.
For more information on non-English type fonts for use, check out Chinese Traditional Fonts and Get and Install Arabic Fonts for Windows.
Technology Development for Indian Languages (TDIL)
The Indian Department of Information Technology created the TDIL as a way to ensure that information was being presented properly through computer usage. They wanted to cut back on the miscommunication that often occurred between native Indian speaking workers and their world-wide contacts. The Indian governmental group's main motto translates into "Digital Unite & Knowledge for All."
Their web site contains free uploadable font CDs for twenty one different IHindi dialects—one of which is that of Gujarati. The latest version of their Gujarati font package was released in June of 2010 by Tamil Software Tools. In order to get a free shruti font alternative CD, all the TDIL asks is that you register with their web site and they will mail you the CD for free. Click through here to get your CD ordered: TDIL Free Gujarati Font CD from India
Webdunia Fonts

The Webdunia is a Hindi news web site which is dedicated to making its information available world wide. Because there are so many Indian dialects, with native speakers of each one who work and travel around the globe the news site decided to offer free font downloads. Webdunia has eleven free IHindi script font downloads including Gujarati.
Using their free Shruti font alternative, users are able to read and communication over the web. Click through here to see all of their fonts and get a copy for yourself: Webdunia Free Gujarati Font
Bharat-Darshan Fonts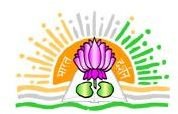 Bharat-Darshan is an online Hindi literary magazine. In order to offer the most readability for Hindi speakers around the world they do offer a free font download. The font is a Unicode based font called Devanagari and it can be used as a free Shruti font alternative.
To get started on the download for Devanagari, click through here: Bharat-Darshan Free Font
*images used were provided by and © સૂચના પ્રોદ્યૌગિકી વિભાગ, © 2007-08 Webdunia.com and © Bharat-Darshan.