Get Inspired (or Else) with Funny Motivational Posters: Learn How to Make Your Own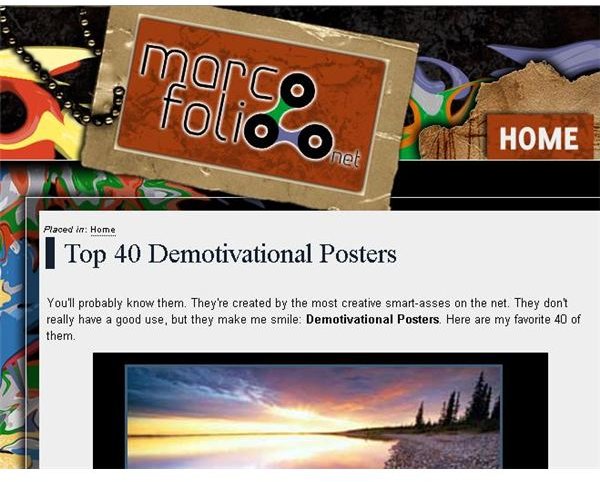 Check Out Some Funny Inspirational Posters
You can find plenty of funny inspirational posters on the Web that you can use for inspiration for your own creations. You could look for the "Top 40 Demotivational Posters" to get started. Posters such as "Desperation: Past a certain point, there's nothing to do but give up," highlighted by a hapless critter in the snow and other posters make light of the posters plastered on the walls of your office, giving you a tool to inspire laughter and levity inside the four walls of your own little cubicle world. You can get in the right frame of mind
At Carbonated Arts you can view (and purchase) inspirational posters like one that weighs drinking beer against studying. "Priorities," it says, "When weighing your important decisions, go with your gut" as it humorously motivates people toward destructive choices.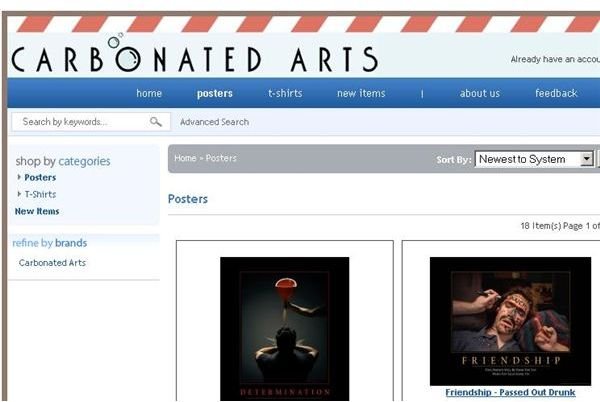 The "Demotivators" at Despair.com have plenty more posters made to parody the motivational posters that have come to litter the corporate landscape. There you will find one poster picturing a telephone with the caption saying, "Apathy: If we don't take care of the customer, maybe they'll stop bugging us, and a ton of other posters designed to de-motivate, discourage, and depress, all while having a good laugh.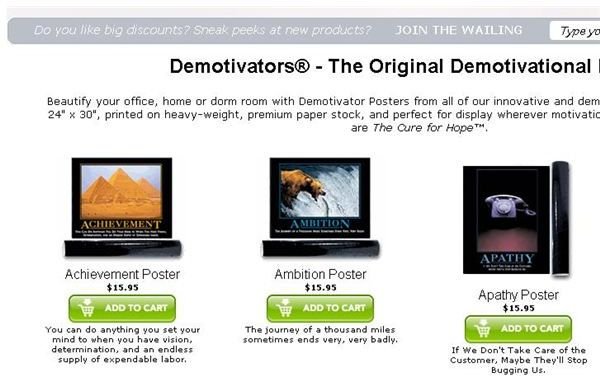 Tips for Making Your Own Funny Inspirational Posters
Now that you have taken a look at some existing funny inspirational posters, here are some tips for making your own funny inspirational posters. Your first option is to use an online de-motivational poster generator program. Despair.com is a great place to start because it has an online de-motivational poster template that you can use to place your photos and depressing quotes together in a jiffy. Once you create your funny inspirational poster, you can order it printed and mailed to you for proud display in your office or in your home.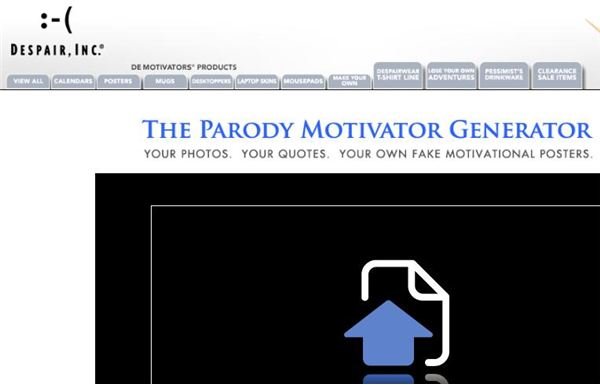 FakePosters.com operates another great inspirational poster template that allows you to upload your own graphics and add your own text to posters that mimic the familiar corporate motivational tool.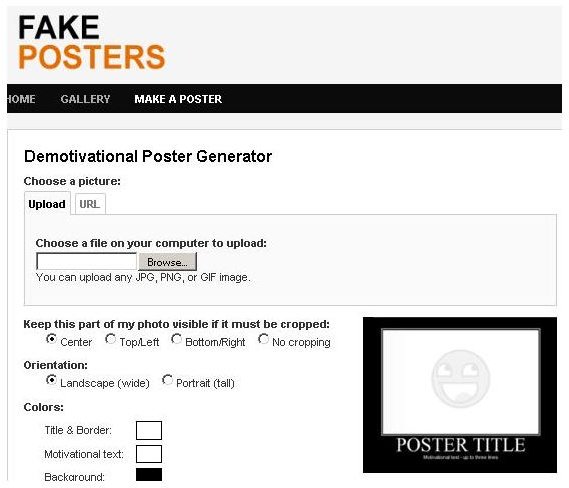 Make your own funny inspirational posters in Adobe Photoshop. You can start from scratch or download a de-motivational poster template online from places like the Demotivational Blog. You can also find other poster templates that work with Microsoft Publisher and other desktop publishing formats.
Finally, to make your own funny inspirational poster, you need to pay attention to detail. You need a high quality photo or image that cleverly demonstrates your point. The wording you use should be short, witty, tongue in cheek and clearly opposite anything respectable employers would want on their walls.
Funny inspirational posters are not just there to mock the traditional motivational signs that are supposed to motivate workers more than they can be motivated by good work environments, fair wages, and benefits; all at a much lower price! Still, some of the posters you can create, though funny, illustrate the absurdity of the mainstream motivational world while using sarcasm to communicate worthwhile lessons between the lines. Get started making your de-motivational poster today.