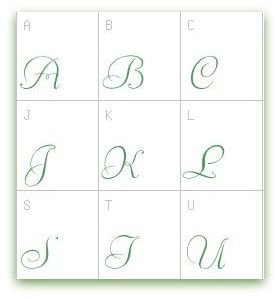 TrueType Script Style
Script style TrueType fonts often look like someone's handwriting. A TrueType font is essentially an outline font that can be displayed cleanly on both Windows and Mac running machines. The style genre of Script can range from a quick "just jotted down" look through to a more elegant cursive look. Script fonts are normally shown with fluid strokes in both the casual and non-casual font collections. One the more refined side of this font category is the free liberance font, which adds a flourish to each capital letter.
This font has a cursive style flourish without the connection elements between letters. Other fonts that the liberance font resembles in style are Aspire and Brush Script. To find these and other free fonts with a script TrueType style, see Four Elegant Wedding Fonts and Reputable Sources for Free Shelly Volante Font.
Fontslog.com Liberance
The Fontslog web site is an online storehouse where quality free fonts can be found. The web site offers both TrueType and OpenType font collections while during the beta stage. Over thirty thousand font can be found here, including that of the liberance font.
In the image to the left is a gallery example of the font collection. Click on the image to get a better view. The full character collection for their liberance font includes lowercase, uppercase, numbers, punctuation and special characters for type embellishment. To see the full character collection and to start the free download, check out the following web page: Fontslog Liberance Font
A-Z Fonts Liberance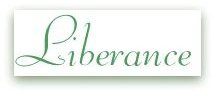 The A-Z Fonts site is another good choice for downloading the liberance font. The web site allows users who not only read English to search for the right free font but also provides the option of text in Russian and German. This site currently holds a database of seventy thousand free fonts that are available for download.
In their image to the left is an example of the liberance font type by title word that can be found through their web site. The entire character collection that can be downloaded contains upper case characters, lower case characters and punctuation marks in the script style to match the letters. To see the entire collection and follow their download instructions, visit the following web page: A-Z Liberance Font
Both of the above resources offer the liberance font through a safe and virus free download option. The font as a whole collection is a standard free and non-commercial font. This means that it is free to use with both online and offline projects, as well as open to being used both for personal and professional usage.
*images used are royalty free and were edited by the author through Picnik using the drop shadow framing feature.