Free Price Quote Templates Available for Download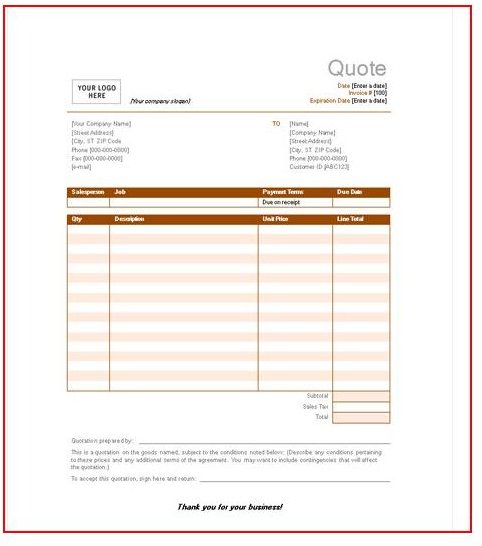 Customers Don't Like Surprises but Discounts Are Another Matter
Price quote templates are a quick and easy way to create the customized cost estimate document which is the vital link between a business owner or freelancer, and their customers and clients. You'll want your price quote to reflect the professionalism and integrity of whatever goods or services you provide. All the company details; the logo, contact information, and any indication of being bonded or insured (if applicable) should be prominently displayed. Quantities, item numbers, dates, signature boxes, and of course prices (usually with a clause that states it could be subject to change depending upon the variables you choose to put in that are related to your industry), are further examples of things that should be included on it. Having a line entitled "Discounts" is always a good idea but I leave the fudging operations up to you, dear reader.
With the templates below, uploading and inserting all that information onto the style of template you choose is easy. Moreover, by first taking a glance at all the available options, you'll get a good idea about what should be included and how you'd like yours to look. Since Bright Hub is all about assisting small business owners, we have a variety of helpful resources to help you market, manage, and improve your company. For instance, if you're a graphic design freelancer, you might find the following article very useful; Creating a Graphic Design Price List: What Should You Charge for Your Services? Whether you're just starting out in this industry or you've been established for years, it's a good idea to evaluate how and what you should charge clients, and that article is an excellent source for figuring out how to calculate your rates.
Microsoft Office Online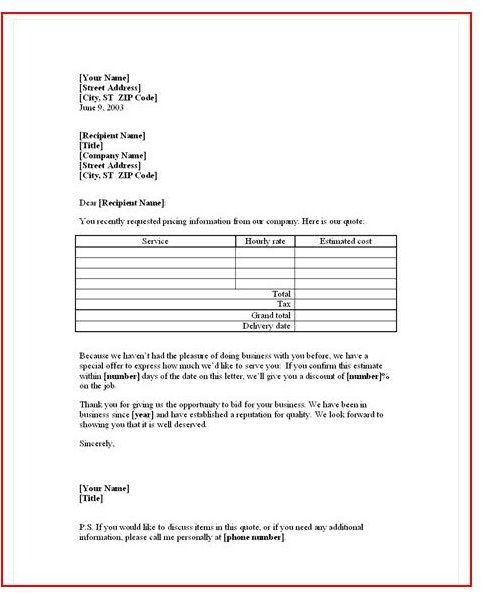 A good place to start looking when templates are the object of your search is always Microsoft Office Online since their templates are free, easy to download, and the process of customization is rather intuitive. Depending upon what you're looking for, this online resource usually has a wide variety to choose from. Here's what they have available for price quotes. You'll notice there that you have 45 options available for quotes on sales, goods, and services in a variety of different styles and designs, some of which are industry-specific.
.doctoc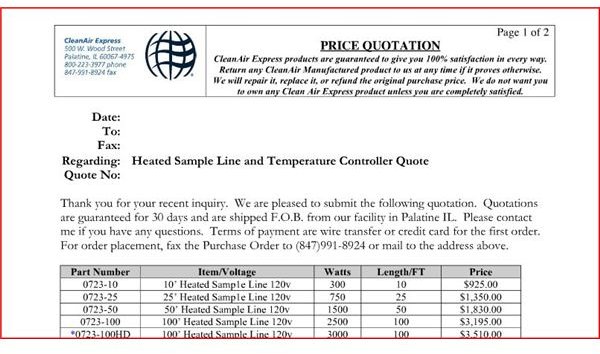 Another great source where working documents that small business owners have used are freely shared so others can make use of them is docstoc. They've got a decent selection available, some you have to pay for and others that are free of charge. You might find one that is used by a company that is in the exact same industry you are in there.
Business Forms
We already have an article dedicated entirely to finding templates for all the documents needed to keep a small business afloat and flourishing called Business Forms: Free Templates to Manage your Small Business. In it you'll find more resources that will link you to other sites that will have price quotes available, along with offerings for service or sales invoices; meeting agendas; bills of lading; purchase orders; reports; petty cash logs; agreements; IRS forms; tax forms; W9 forms; inventories; referrals; bids; awards; letters of recommendation and more.
Now that you've seen how many options are available, you've got all you need to create a custom price quote that has all the details in there necessary to forging a good reputation with your customers. Now you've got more time to throw into establishing a great reputation in your community.