Three Free Dr Seuss Fonts to Create Your Own Whimsical Documents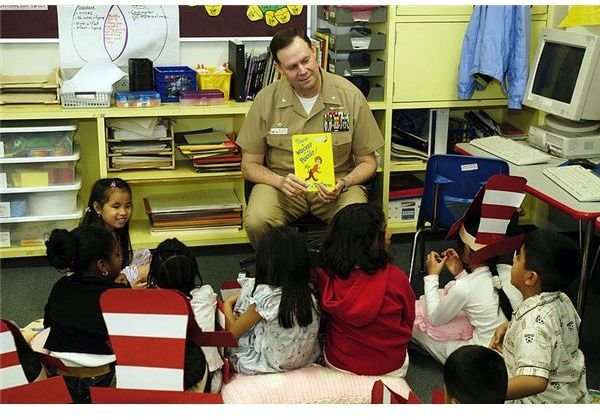 Dr Seuss Fonts
[caption id="" align="aligncenter" width="600"]
You would be hard pressed to find a man, woman, or child who could not point out a Dr. Seuss book from a line-up. Dr. Seuss's imaginative stories brought to life worlds of interesting people and places that each had their own moral that many of us carried with us through our entire lives. Now that we're all a bit older and have siblings, kids, or students we have the awesome privilege of introducing them to the world of Dr. Seuss. Giving them the Dr. Seuss books to read is fine but if you want to go the extra mile and make this experience a little more special, why not try making a card, flyer, or family newsletter for them explaining why Dr. Seuss is such an important series of books to you. We can take this one step further and make your letter or card look like an actual Dr. Seuss book by using one of the fonts used in the book series. I have put together three places you can get these fonts for free. Two are the traditional style Dr Seuss fonts while the other the font used in the book "How the Grinch Stole Christmas". Please enjoy and have fun!
Grinched at 1001Font.com
[caption id="" align="aligncenter" width="600"]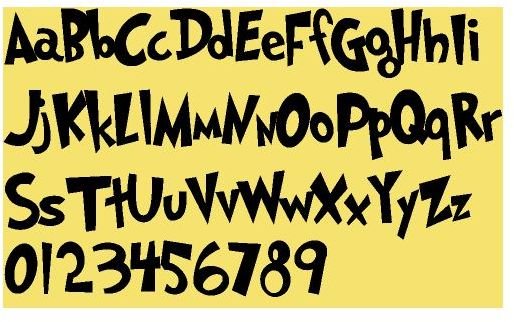 Dr Seuss Fonts: Grinched[/caption]
This is my personal favorite because it happens to go with my favorite Dr. Seuss story. As I mentioned before and as you can probably see from the name of the font, this font belongs to the story "How the Grinch Stole Christmas". If it's that time of year or you too just enjoy the story and want to introduce someone to the Dr. Seuss with the story of the Grinch, definitely use this font. Source: Grinched Font
Dr. Seuss at Acidfonts.com
[caption id="" align="aligncenter" width="600"]

Dr Seuss Fonts: Dr. Seuss[/caption]
This is the traditional font that we see alongside the Dr. Seuss name. Silly, weird, and recognizable, this font is great for just using for any Dr. Seuss project you are working on. This is also the cleanest version of the Dr. Seuss font I could find, it should have minimal artifact around the lettering and read very crisp. Source: Dr. Seuss Font
Doctor Soos Font at DaFont.com
[caption id="attachment_171381" align="aligncenter" width="300"]
Dr. Seuss Fonts: Doctor Soos[/caption]
If you are a huge Dr. Seuss fan you might recognize that Dr. Seuss' name is almost always printed in the same font across all of his books. This font is smoother and a bit curvier than the standard fonts used in the titles or actual lettering of the books. Give this font a chance if you feel like the above fonts are too chunky or stiff. Source: Doctor Soos Font
Credits
All images are used for promotional purposes only. Thank you font artists and Dr. Seuss for providing such great and memorable work.