Great Free Magazine Layout Templates: Use As-Is or Get Inspiration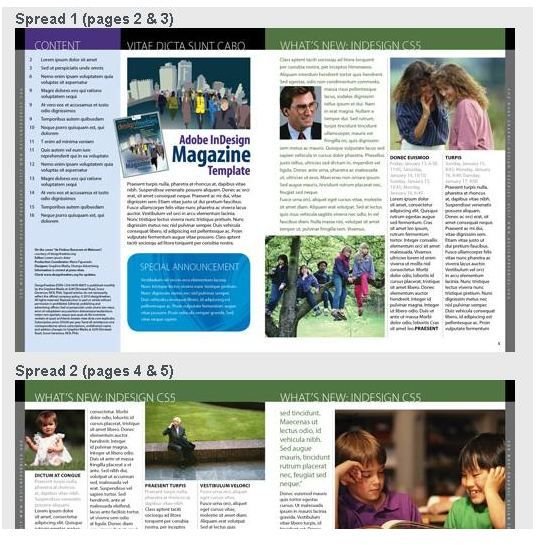 Design Freebies
You can download an exceptional magazine template for InDesign from Design Freebies. This template includes the magazine layout template as well as front and back cover designs. The template includes five spreads with ten total pages that you can use in order or mix and match according to your preference. Of course, you can adjust the template to your needs (adding additional pages if necessary) and then save your work as your own template for future use.
Magazine Template by Derauer
This free magazine layout gives you a great tool for creating your own magazines in record time. This template does not come with a free magazine cover template, but you can find several solutions for covers elsewhere. All you have to do is download this template and then open it into Adobe InDesign and you will be on your way to an excellent magazine creation.
Magazine Template 2
If you like templates offered by Derauer, you'll like this one too. Download this magazine template and add it to your library so you have it on hand whenever you need it.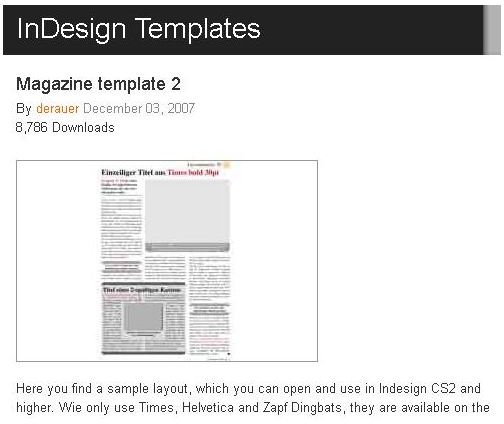 Magazine Template 3
With the last of the Derauer free magazine templates, you now have a trio that you can use together or mix them with other layouts to create a unique magazine layout that is special to you. This template downloads in Adobe InDesign format.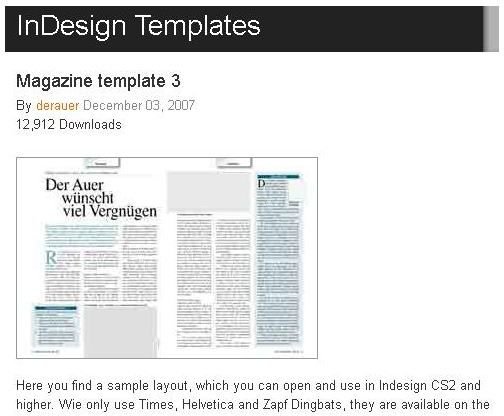 InDesign Stock Template
Adobe Indesign comes with a stock Magazine template, which is the last of the precious few free magazine layout templates tat are readily available. You don't have to go online to find this template because it is on your computer already. Open Windows Explorer and browse to the following path: C:\Program Files\Common Files\Adobe\Templates\en_US\InDesign\6.0\Miscellaneous.
Do it Yourself
If you spend very much time online, then you know that there really aren't very many magazine layout templates online that are free. There are some sites that offer templates for a fee, but you may not want to spend the money on them, especially when you can't see what you're getting first. The only other option is to do it yourself. This is actually a good option because you don't have to limit yourself to the templates that are available for free.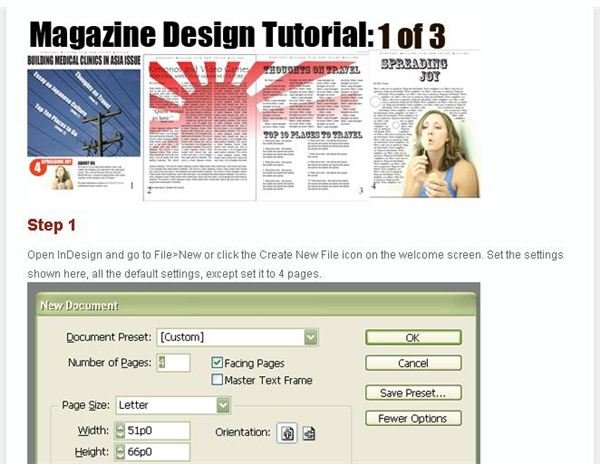 You can learn how to create a magazine through an online tutorial such as the one at Layers Magazine. This is a three part tutorial that guides you through the production of your own magazine layout. When you finish your magazine layout, be sure to save it as a template so you can share it with others or keep it for future use. If possible, you could make your new creation a free download so that others can benefit from the new skills you have learned.
Image Credits: Screen shots taken by Bruce Tyson