Where to Find Free Printable Baby Shower Invitations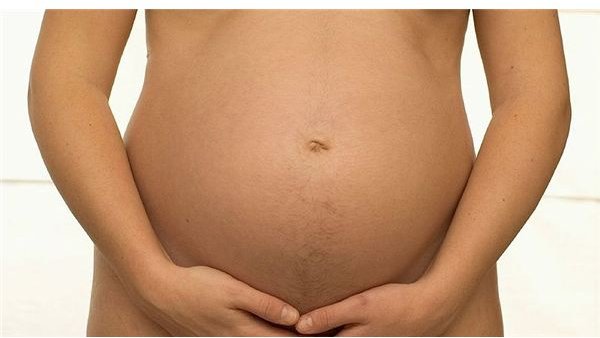 If you're on a tight budget, or simply want a wide collection of styles and designs to choose from, you'll love these free printable baby
shower invitations. Choose a pre-written baby shower invite or print a blank card to write your own personal wording. With all of the baby shower planning that takes place during those nine months of pregnancy, make choosing the invitations a simple and quick task.
Creative Baby Shower Ideas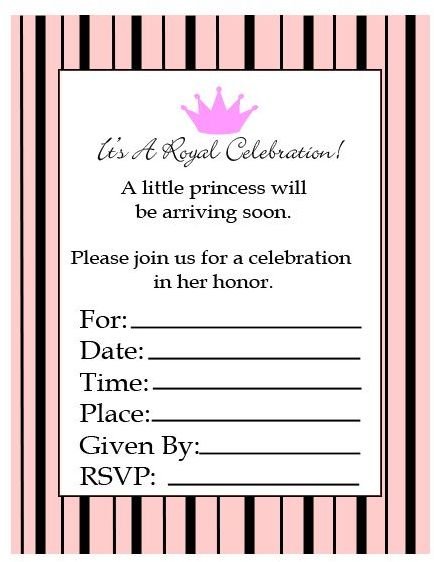 These adorable and free printable baby shower invitations are simple to fill in and come in styles for both boys and girls. Choose to throw a "Royal Celebration" to honor your little princess or prince. Some moms-to-be may enjoy a clever poem on their baby shower invitations, such as "Little hands, little feet, simply precious and oh so sweet!" Simply print out your favorite invite and fill in the information before sending it to guests.
Rusty Bumper World
These full color printable invitations for a baby shower are easy to print from your home computer. They open in a pdf file and work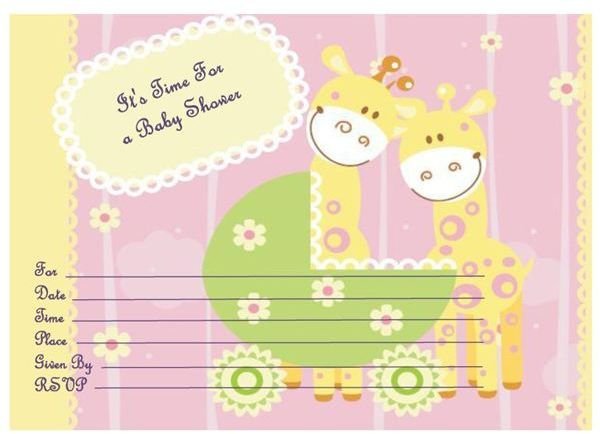 best when printed on 8 ½ inch x 11 inch cardstock. Find cute pictures of baby clothes, strollers, and baby animals in full color or black and white. To print, open Adobe Reader, click on the baby shower invitations and allow time to load. Be sure to check through all 37 pages of fantastic baby shower invites.
Creative Studio for Home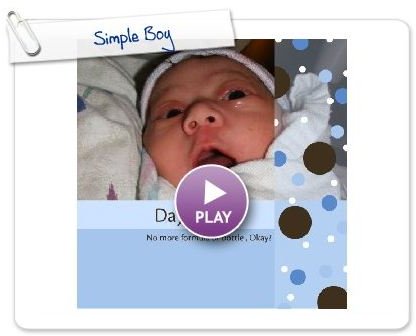 The HP Creative Studio for Home provides many customizable baby shower invitations for free. Add a picture of your sonogram and use these invites to customize thank you cards after the baby is born. Add photographs and text through their Smile Box website and download the design to your computer, e-mail or print easily. The HP Creative Studio also allows parents to create photo albums to show off their babies first pictures.
Plan the Perfect Baby Shower
You can really plan the perfect baby shower with these baby-perfect invitations. Pick from designs featuring cartoon characters, teddy
bears, diapers, onesies, and pink and blue themes. Use the lines provided on the baby shower invitations to fill out important information, such as the baby's name, location of party, date, RSVP, and any additional comments.
Baby Shower Games and Ideas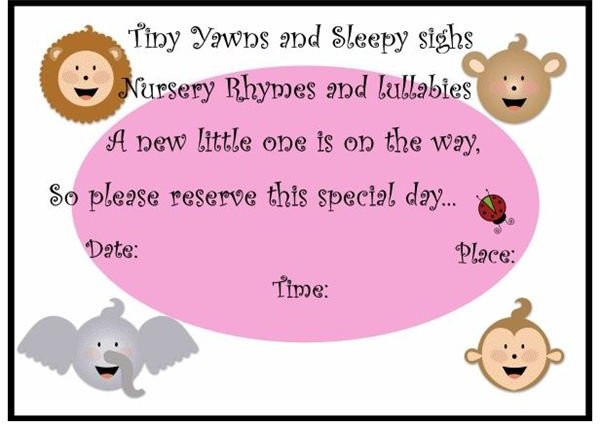 Here you will find several categories of baby shower invitations to meet your every need. Having a boy, girl, or twins? Find specific invitations for all three. Moms-to-be will also find invitations with baby footprints, ones designed for couples, and invitations with baby animals to match the theme of your baby shower party.
In Conclusion
These free baby shower invites are great for the mom who's looking to save some money for her new bundle of joy, or the new mom who just wants to keep things simple. Either way, you will find a great collection of baby shower invitations that will certainly impress your guests.
Resources
https://www.creative-baby-shower-ideas.com
https://www.plan-the-perfect-baby-shower.com
https://www.baby-shower-games-and-ideas.com
Image Credit: Wikimedia Commons: Melimama - https://commons.wikimedia.org/wiki/File:Pregnant_belly_button.jpg