Use 10 Free Magazine Cover Templates to Save Time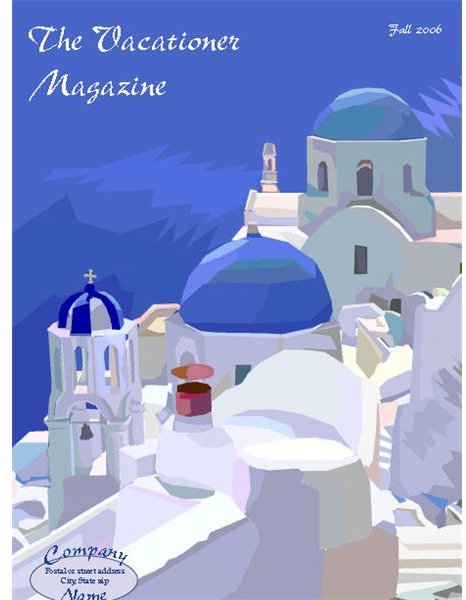 Strategic-Publications.net has several magazine templates available for download as one PDF file. Included are magazine cover templates as well as page templates. To download, visit the company's Web site and click the "Magazine Cover Templates" link.
The themes included here are legal, vacations, and farming.You can use these creative covers and layouts to form the foundation for your own exciting magazine layout.
Technology - GTemplates
The GTemplates has an automobile-themed magazine cover template that you can download for Photoshop. This is a technology-based theme that you can easily adapt to form the basis of a magazine.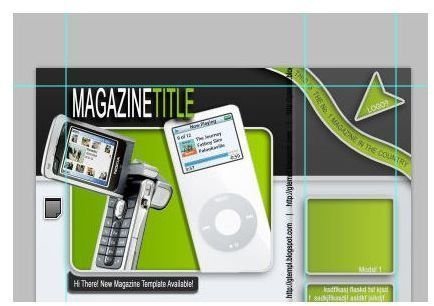 One thing that you have to be on the lookout for is that the magazine cover templates at GTemplates download in a compressed file format that contains your native Photoshop file.
Automotive - GTemplates
Before leaving GTemplates, you may want to take a look at this cool automotive magazine cover that can also work for a poster or flyer. Just download the file and un-ACE it and you will have this fantastic cover in Photoshop and Flash formats.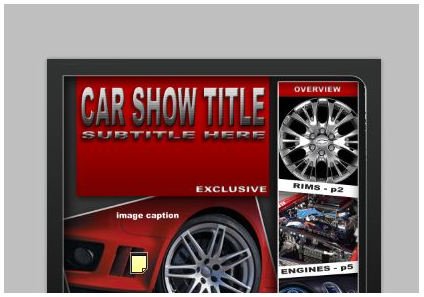 Because these templates come in formats native to Adobe, you will be able to quickly and professionally adapt them to your specific purpose.
Big Huge Labs
For those who like online magazine cover templates, you will be happy to click over to Big Huge Labs where you can create your magazine cover right there on the Web. You upload your own image and add your own text and color and - Voila! - you have a magazine cover.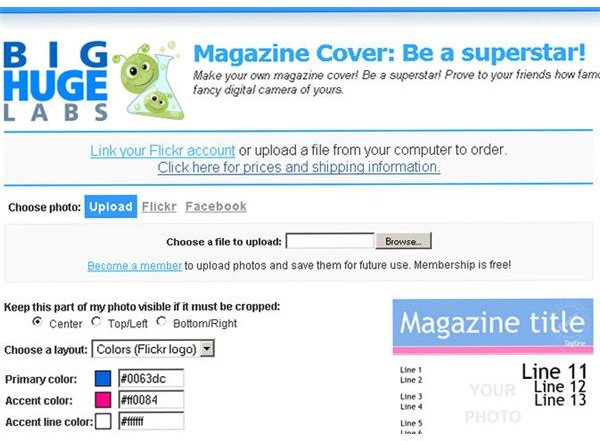 KopyKake
You can find a number of creative free magazine cover templates at KopyKake. Download the files and then you can modify them as needed. The downloads are in JPEG format.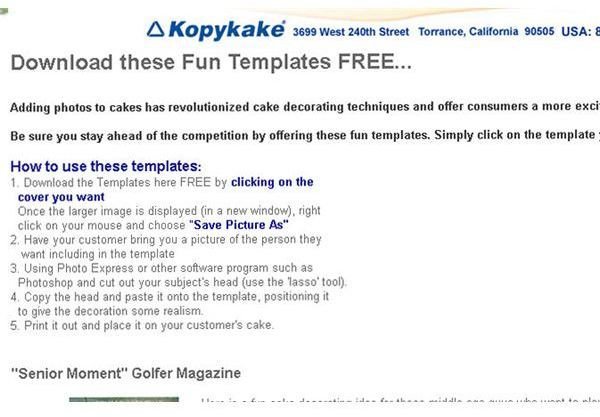 Home and Cooking Magazine Template
From the premium template site, magazine-templates.com, you can get a free Home and Cooking themed magazine cover template. You have to register as a free user before you download.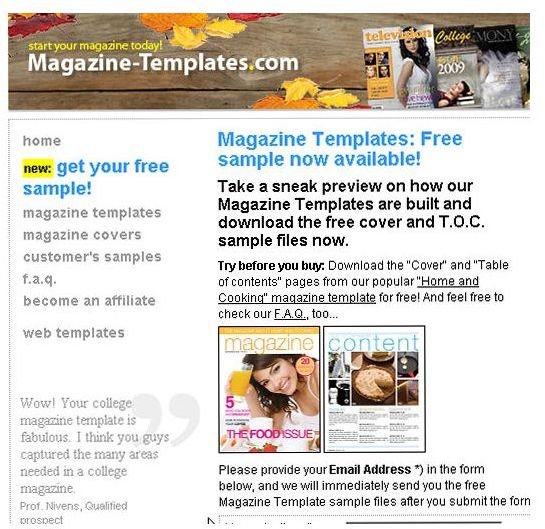 Soccer / Sports Magazine Template
One of the few free magazine cover templates with a sports theme is found at the Adobe Exchange and is downloadable in Photoshop format.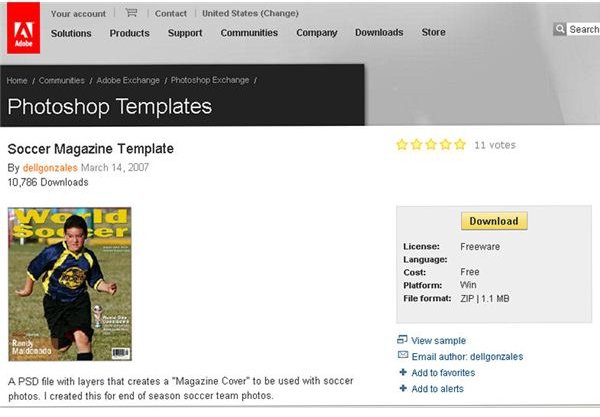 Although this is a free download, you have to be logged in with a free Adobe user account.
Two Templates at FPO
FPO Magazine have two templates for Macintosh users to download. These are both serious minded covers: one for Quark Xpress and the other for Adobe InDesign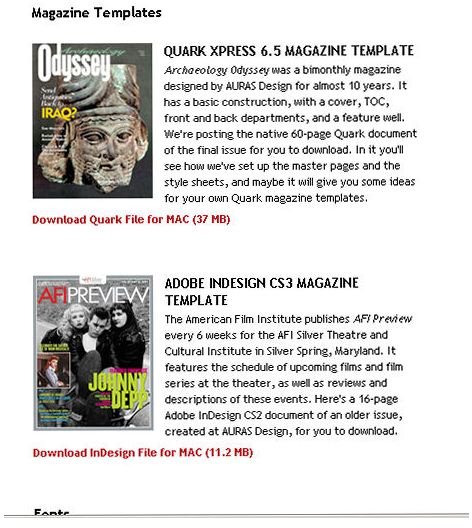 Design Freebies
This free magazine cover template is exclusive to Design Freebies. With this one, however, you also get an entire magazine layout InDesign file format.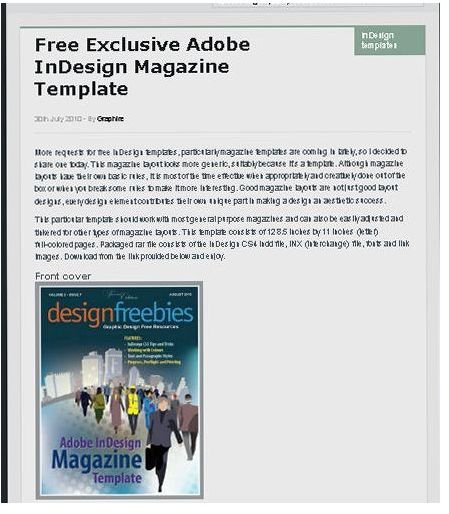 Do it Yourself
You can create your own magazine cover templates yourself. Just follow this great tutorial from Layers Magazine and you will gain new insights into creating magazine covers and layouts on your own. When you're done, keep them in your own library or share them with others.
Try out all these free magazine cover templates, make your own and then have fun creating fantastic covers while saving time.