Betty Boop Coloring Sheets: Resources for DTP Projects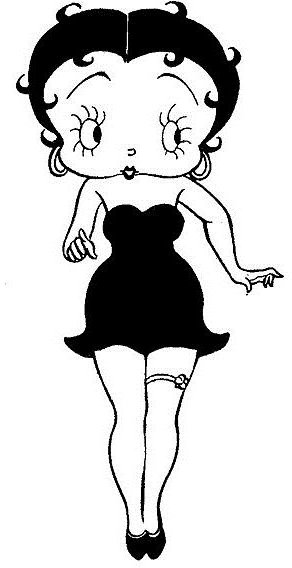 Coloring with Betty Boop
If you're a fan of the original Talkartoon or the Betty Boob television series, you'll love these Betty Boop coloring sheets. With her
toned down sex appeal and baby doll looks, this animated cartoon classic released by Paramount Pictures was a hit in the 1930's and still remains popular as of today. Betty Boop fans can incorporate these coloring pages into their desktop publishing (DTP) projects, scrapbooks, party invitations, or any other project or activity they would like. Don't forget to print out some extras for the kids to color.
Educational Coloring Pages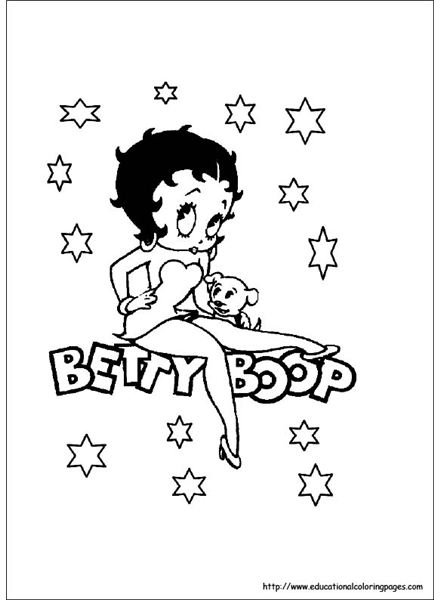 The Educational Coloring Pages website provides a collection of classic Betty Boop moments caught in black and white. See Betty Boop as a biker chick, a nurse, resting on the moon, and maintaining her "Hollywood" image surrounded by stars. Click each image to view in full size, and then use the File button on your browser to print or download the coloring sheet to your computer.
123 Coloring
The Betty Boop coloring sheets found at the 123 Coloring website allows fans of the Betty Boop phenomenon to see the many sides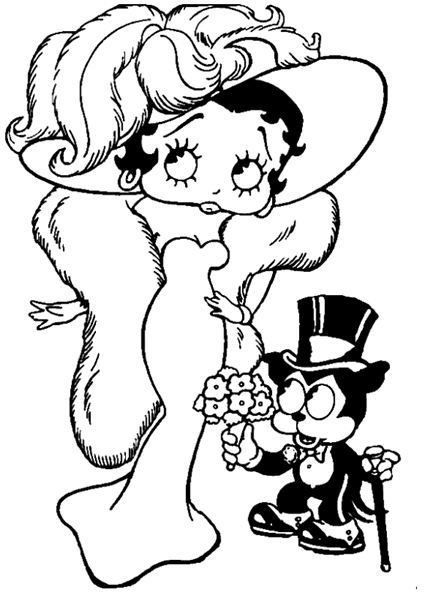 of this animated character. In these coloring pages, fans can see Betty Boop's seductive side, her glamour and elegancy, as well as some edginess. To open and view these coloring pages in full size for print or download, the pop-up blocker on your browser may need to be turned off.
Betty Boop a Doop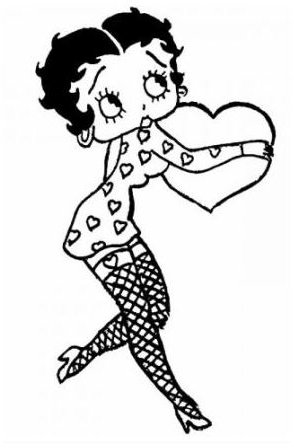 The Betty Boop a Doop website provides fun coloring sheets of Betty Boop and friends. Hover the mouse over the images to view them or click the thumbnail to open the coloring sheet to full size. See Betty Boop as a clown, in the Garden of Eden, in wedding attire as "Miss June" and in Broadway, Hollywood. The Betty Boop a Doop website also offers other downloads and fun activities.
The Coloring Barn
These coloring sheets from The Coloring Barn website have images of Betty Boop that date back to her creation by the Grim Natwick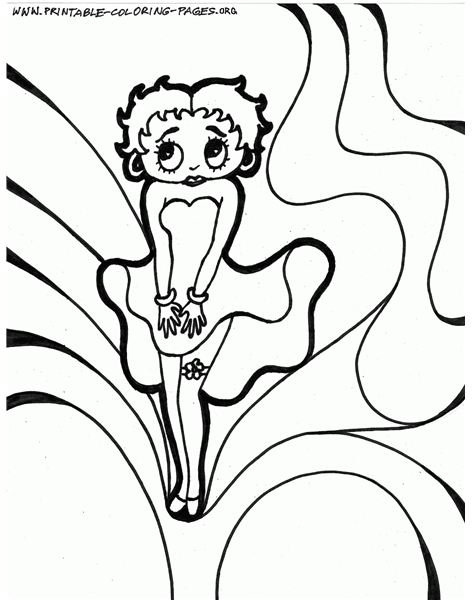 in April 1930. As the first sex symbol of the cartoon silver screen, Betty Boop had made a tremendous scene after being produced shortly after the silent film era. See Betty Boop dancing, on stairs, in a martini glass, or holding down her skirt Marilyn Monroe style in these coloring pages.
Pudgy Pup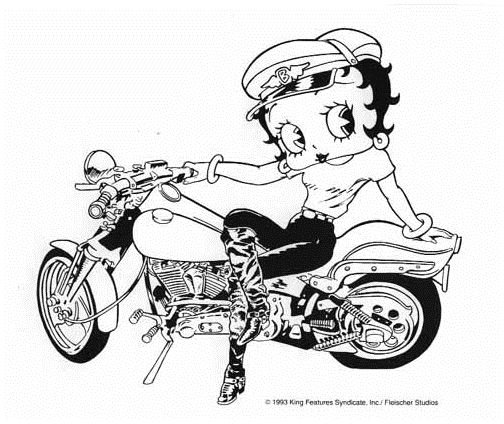 The Pudgy Pup website offers eight quality coloring pages of the Betty Boop cartoon character. In these coloring pages, fans will see Betty Boop Blackthorne's Comic-Strip Preserves featuring Betty Boop on the beach, in her motorcycle riding outfits, hitching a ride, and running from a pack of wild animals. Adults and children alike will enjoy coloring these Betty Boop coloring pages and using them in their activities.
In Conclusion
If you're a fan of Betty Boop, you'll love incorporating these Betty Boop coloring pages into your DTP projects, scrapbooks, or any other activity that fits this theme. Almost everyone knows about this classic cartoon that has been around for decades. Celebrate her long-lived fame by printing or downloading her photos.
Resources
https://www.educationalcoloringpages.com
https://www.bettyboop-a-doop.com
https://www.thecoloringbarn.com
https://www.pudgypup.tavisjohn.com
Image Credit: Wikimedia Commons: Davepape - https://commons.wikimedia.org/wiki/File:Betty_Boop_patent_fig1.jpg