5 Online Sources for Free Printable Christmas Paper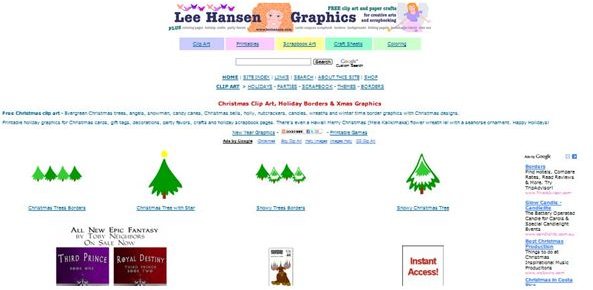 Christmas Printables
The Christmas season is upon us and it is time to create lists, prepare for Christmas shopping, think of decoration ideas and get ready to wrap lots of presents. For some people, this is their opportunity to become creative without spending a lot of money. One way they can do that is using printable Christmas paper that they can customize to be used as wrapping paper, scrapbook designs, crafts or simply as replacements for Christmas cards. Here are some great resources for downloading free printable Christmas paper designs.
Lee Hansen Graphics
Lee Hansen Graphics website offers a wide variety of printables for any kind of occasion, including Christmas. Their Christmas printable paper designs can be used for gift tags, ornaments, bookmarks, stickers, coloring pages and Christmas letters. The design patterns include images of Christmas trees, snowmen, gingerbread men and candy canes. They come in colored designs as well as black and white. They advise site visitors to use cream-colored paper in most of their designs to achieve a homespun look and feel.
Activity Village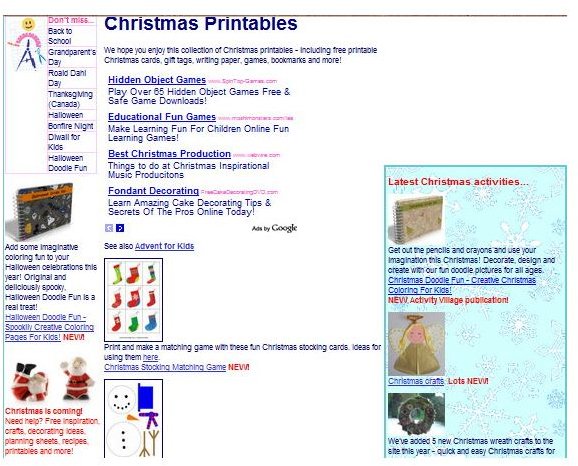 Activity Village offers printable Christmas paper designs that can be used in wrapping gifts and different kinds of crafts like paper chains, gift tags and postcards. The site offers suggestions in how to use these designs and on what types of paper they can be printed. The designs are colorful patterns with usual Christmas elements like Christmas trees, Christmas balls, snowmen and Christmas gifts. These designs can also be employed when designing a scrapbook with a Christmas theme.
Creativity Portal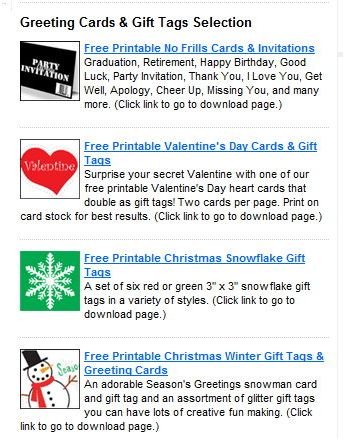 The Creativity Portal includes a lot of links and on-site resources for several printable Christmas paper designs. The resources in the site itself include designs for greeting cards, gift tags, bookmarks, postcards and calendars. These designs can be customized with glitter and ribbons, which the site explains how to be used. Aside from containing Christmas paper designs, the site also provides links to other resources online for similar printable paper designs.
The Graphics Fairy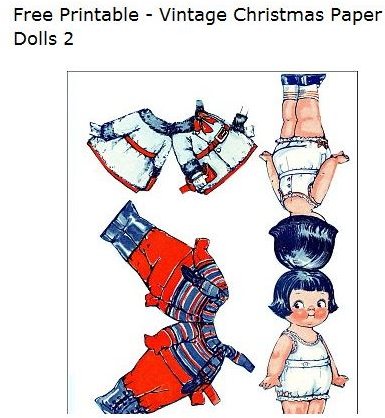 Graphics Fairy offers several types of design elements like clipart, paper designs and other graphics that can be used for a host of purposes like greeting cards, postcards, letters, calendars and other kinds of paper craft. It has an extensive section of Christmas designs that can be used for greeting cards, gift tags, letters and even wrapping paper. It is up to the visitor what they want to do with the free graphics that are featured on the site. Their creativity starts with picking the right kind of graphic for the right kind of project.
Hoover Web Design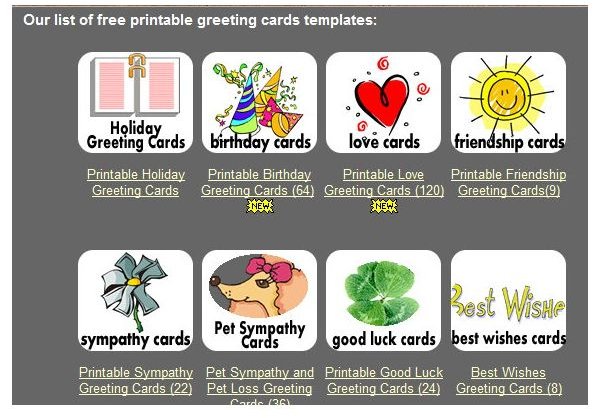 Hoover Web Design is about professional website design and development occasionally offers freebies for site visitors, including printable paper designs. One of their most useful downloadable freebies is their Christmas writing paper printable design that can be used for Christmas letters. Their Christmas letter designs feature Santa Claus, Christmas trees, snowmen, Christmas lights, Christmas stockings and more. Other printable Christmas paper designs include designs for party invitations, greeting cards, cutouts and gift labels.