Free InDesign Newsletter Templates You Can Use for Your Desktop Publishing Projects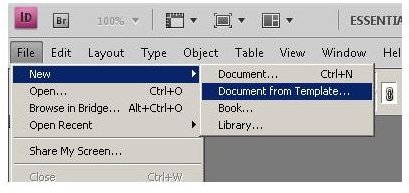 This Adobe InDesign tutorial will show you top choices for free InDesign newsletter templates. A good place to start your search for InDesign newsletter templates is on your computer. To access these templates, open Adobe InDesign and then click "File" and then "New" and then "Document from Template."
Adobe Bridge will open and show you five InDesign newsletter templates that you can begin using right away. All you have to do is browse to the "Newsletters" folder under "Templates" and you will find them.

Double click the Newsletter template you want and it will open in InDesign where you can create and publish your news. The image below shows the template "Newsletter1.indt" opened as a new document ready to edit.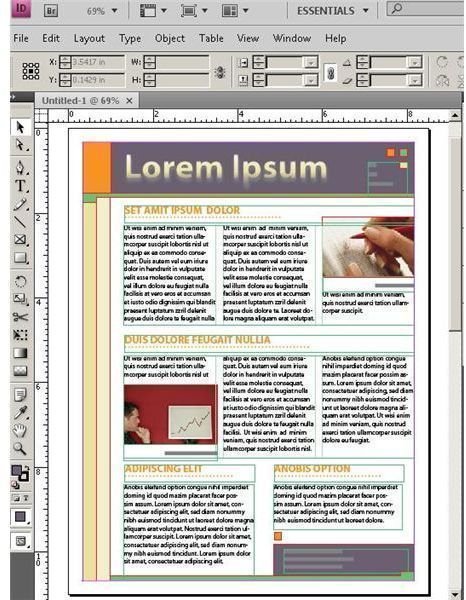 11 x 17 Newsletter Template by Spatters
The first of the InDesign newsletter templates prints on 11 x 17 and is folded in the middle. Known as "Newsletter Template" by a user named "Spatters," This template creates a gutter of 1/2" on the outside edges of each page. Downloading this template is easy: just click the yellow "Download" button.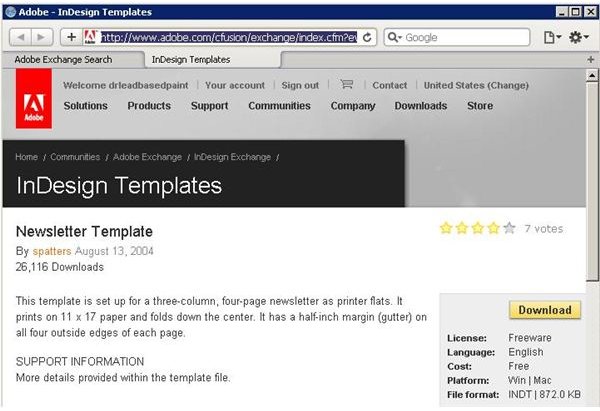 If you like keeping your templates organized, you can download this and other templates directly to the appropriate template folder in Adobe Bridge. In this case, you can keep all your "Newsletter" templates together.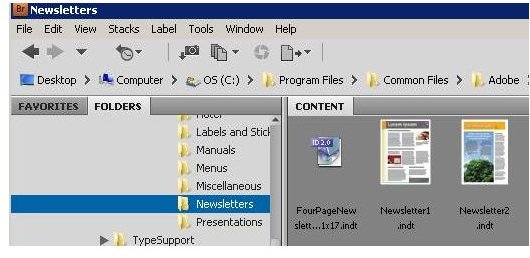 As before, just double click the template and it will open as a new document in Adobe InDesign.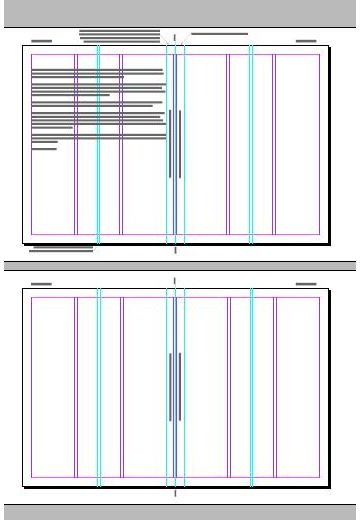 This template has instructions on it that will guide you as you create your newsletter.
2 Page Newsletter Template by SLOJoanna
Different from the other InDesign newsletter templates listed here, this two-page design is another free newsletter template option that you will enjoy using. It is easy to use and good for beginners or experienced users alike. The template is press ready and is populated with sample images and data, so creating your newsletter is just a matter of substituting your own material.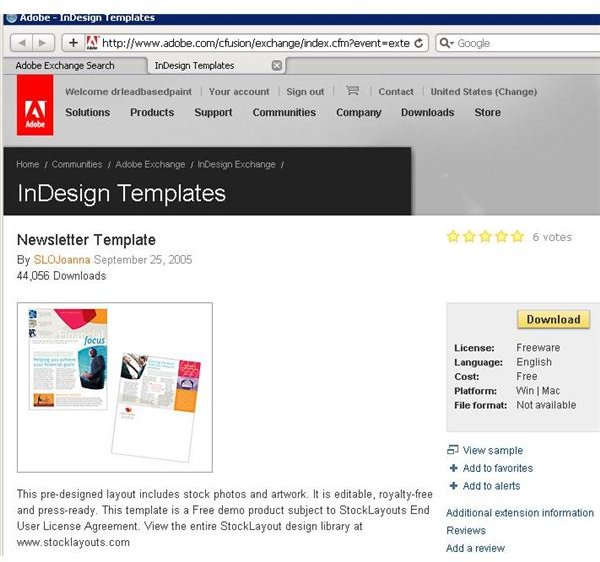 After downloading, double click the template to create a new untitled document where you can create your publication. Just substitute your own material for the placeholder content in the template.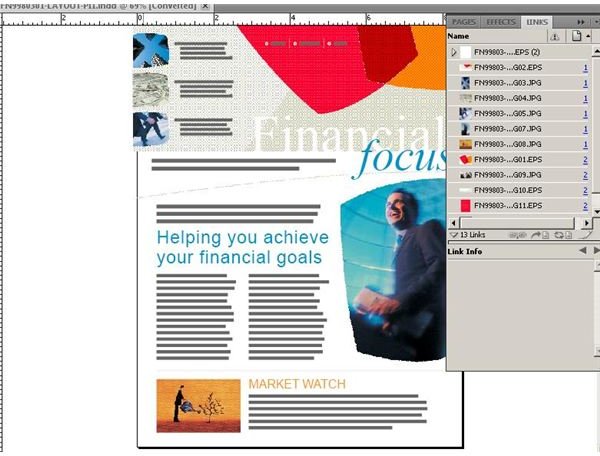 Quick Print Solution
The last of our InDesign newsletter templates, the Xerox QP NewsltrUSLetter is a letter size newsletter, portrait template design that produces a no-bleed newsletter that can easily print on a high speed printer. This helps to make production easy, yet professional.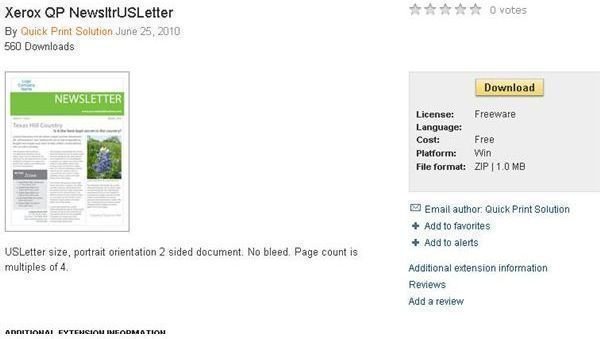 Download this templatee by clicking the link. You will have to unzip the file and then save it to your newsletter templates directory. Again, double click the template file to open a new Adobe InDesign document. Here you can add your contents to create a fantastic looking, low cost news letter. A PDF file included in the ZIP download file includes additional instructions for printing this newsletter template.
Image Credits: Screenshots Courtesy of Bruce Tyson.