Great Suggestions for Romantic Wedding Invitation Verses & Wording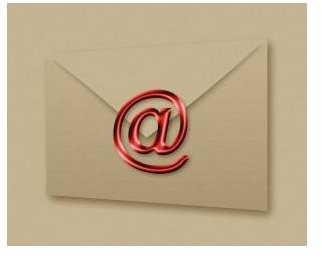 Your Special Day Approaches…
No matter what you have chosen for the theme of your wedding, you can adapt it to include romance. Whether you are planning an outdoor event at the beach or in a tent, a traditional wedding with a cultural twist, or a Christian wedding, your romantic wedding invitation verses and wording will serve as a way to declare, to yourselves and to the world, your undying love for one another.
Romance works even if you're having something that's really out of the ordinary. Whether the two of you are thinking about a Renaissance event, or planning something with a Gothic or Art Deco feel to it, you can interweave your occasion with words about your love. And there's no better way to do that than with romantic wedding invitation verses. Wording that has special meaning to you will work to create a special souvenir for close friends and family members who witness your vows and help you to celebrate your day. Often, it's the wedding invitation that will be saved in someone's scrapbook or photograph album, so you want it to be special for yourselves and your guests.
Image credit: sxc.hu, Mail, by ilco at https://www.sxc.hu/photo/1102034
Giving Your Wedding Invitation a Romantic Feel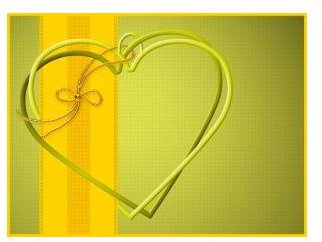 A romantic wedding invitation entices the senses. How does it look? How does it feel? Even its sounds—lace crinkling or ribbons rustling softly—evoke the recipient's eager anticipation of your approaching wedding.
Desktop publishing—which means simply that you use whatever software you're familiar with to make your wedding invitation ideas come to life—offers many options for the most romantic wedding invitation. Verses, wording, and graphics are all possible with basic PC or Mac platforms. Many graphics and fonts work on either platform these days. You really are limited only by your imagination.
If you are using Microsoft Word 2007, you can choose from gracefully romantic fonts such as Edwardian, French Script, Kunstler, or Vivaldi. Word 2003 offers Edwardian and French Script. Depending on your theme, consider evocative scripts written in Mistral or Fiole Girls. Some of the most elegant Open fonts are Snell Roundhand and Bickham. It's even possible to download free fonts.
Image Credit: sxc.hu, Forever, by nkzs at https://www.sxc.hu/photo/1128665
The Romance of Words
Most important, however, are your words. Our language exists to render emotions so use the beauty of words in your invitations. Does either of you have a favorite poet? Victorian poets Robert and Elizabeth Barrett Browning wrote some beautiful verses to each other. It was he who penned:
Grow old along with me, The best is yet to be;
The last of life, for which the first was made…
Elizabeth, who loved Robert so intensely and could not believe when he proposed to her, wrote:
How do I love thee? / Let me count the ways
I love thee to the depth and breadth and height / My soul can reach…
Which ends with:
…I love thee with the breath, / Smiles, tears, of all my life!
And if God choose / I shall but love thee better after death.
Try a Little of the Bard
Shakespeare's sonnets yield power to move the most stoic, and his 18th sonnet is considered the most romantic. It is the one that begins:
Shall I compare thee to a summer's day?
Thou art more lovely and more temperate.
Visit Shakespeare Online to see these eloquent words paraphrased. You can display the poem as Shakespeare wrote it on your invitation, or you can speak the paraphrased words to one another at your wedding.
Robert Burns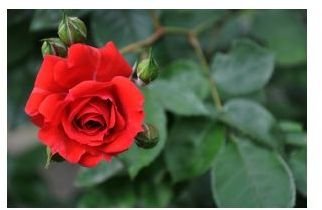 Robert Burns wrote these classic lines:
O my luve's like a red, red rose. / That's newly sprung in June;
O my luve's like a melodie / That's sweetly play'd in tune.
As fair art thou, my bonnie lass, / So deep in luve am I;
And I will love thee still, my Dear, / Till a' the seas gang dry.
You can read the remaining verses at Poetry Archive.The last verse might bring a tear to your eye, but what are a few tears at a wedding?
Image Credit: sxc.hu, Red Rose, by analab01 at https://www.sxc.hu/photo/1245942
Carry Out the Theme
Once you choose your romantic wedding invitation wording, verses can be displayed on your invitation, carried through to the wedding program, and even quoted on your escort cards and place cards. Imagine the individual verses of Robert Burns' poem, above, showcased one verse per each piece of wedding stationery, embellished with a rose throughout. Or you can pair up the lyrics of "your song" with an evocative image and print them on the invitation.
It's so easy with today's software. Keep in mind that any poem written in 1922 or earlier falls into the public domain and is not copyrighted. For newer poems, write to the author or publisher for permission to use it at your wedding.
The Look and Feel of the Paper
Visit a stationery store and select paper that attracts your touch. Do you long to caress one of the fine pastel parchments, or does a creamy glossy paper invite your fingers? To continue the romantic theme, choose something elegant and beautiful that speaks to you. Some papers absorb printer's ink more readily than others, however, so it's important to choose the right setting for your paper in your printer's Options tab. And remember: You are creating a souvenir that will last a lifetime.