Chinese Traditional Fonts: 4 Top Choices for Your Desktop Publishing Projects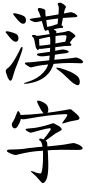 Chinese Characters for Download
Whether you're looking to spice up a desktop publishing project, view several different Asian websites, or just want to experiment with a variety of different traditional Chinese fonts, you may be surprised to find out that your computer may not have come equipped with just such a font. Luckily, there are several resources for traditional Chinese fonts on the internet, and this article will showcase four great websites that do just that!
Understanding Traditional Chinese Characters
Traditional Chinese characters are characters in any set that does not contain any newly created characters, character substitutions, or simplified characters preforemed after 1946. Not so surprisingly, Chinese characters have been used far and wide in other Asian forms of writing. These have become standard in Taiwan and Hong Kong. Traditional Chinese characters were also used in Korea and are called Korean Hanja. Moderately simplified traditional characters are also known as modern Japanese Kanji. Traditional Chinese characters are actually not used as widely in China as simplified Chinese characters.
ClearChinese

ClearChinese, a website geared toward teaching people Chinese and and providing great resources for people. One of their resources is a collection of different Chinese fonts. These fonts include Chinese Traditional fonts only, as simplified Chinese fonts have not been added yet. ClearChinese also provides very detailed instructions on how to install your newly downloaded fonts to the correct folders on your computer. These instructions are located at the bottom of the font list.
Wazu

Wazu provides a great compilation of various resources for Chinese Fonts, including detailed instructions on where to find those that are located within programs such as Adobe Reader. Wazu also includes more styalized Chinese fonts, great for logos and other forms of graphics design and desktop publishing.
Institute Für Sinologie

Institute Für Sinologie has a large collection of traditional Chinese fonts available for download from their website. While they do include some overlap from the ClearChinese website, there are unique fonts to be found there if you take your time and check out the file names. They also include instructions on how to download and install these fonts so they can be displayed propperly on your computer and wherever else you may need or want them displayed.
Warning About Using Chinese Fonts
It is worth taking note that just because you have downloaded a Chinese font, typing in English, or even in romanized translations of Chinese characters you will not be typing in the Chinese language. You will have to either be familiar with the Chinese language or look up a chart of Chinese characters and their meanings if you wish to use these fonts for writing in Chinese. If you are just looking to download some English fonts with some great asian-style flare to spice up your publishing projects and graphic designs? Traditonal Chinese fonts can be a great way to do this.
If you're also looking for more free font options, be sure to check out Desktop Publishing Help: Finding and Using Free Fonts for Windows for a variety of other choices available.