Great Ideas for Making Graduation Cards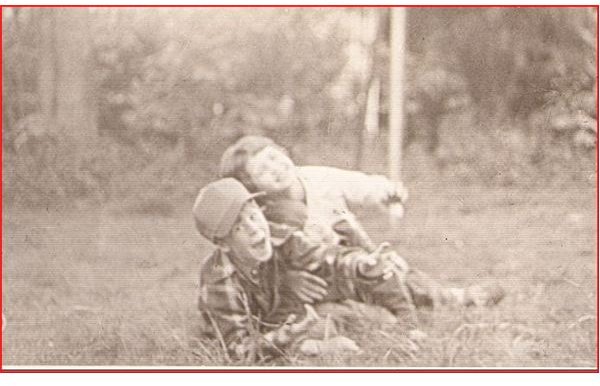 Photographs and Anecdotes
There are plenty of great ideas for making graduation cards to announce and celebrate the scholarly accomplishments of the student you wish to honor. You might not be aware of subtle nuances revolving around commencements, which you can read all about in Proper Etiquette for Graduation Announcements and Invitations. Otherwise, bring out those photos of that student for use on the card.
Choose the best portrait you have (or the most embarrassing one if you please) or if you want a collage reflecting the steady progression of education through the years, that is a great idea too. Something else to think about, is writing a brief story or anecdote about the graduate that could be anything from poignant to amusing. Many templates that you can use to make cards have the space for photos, and some leave an area with a lot of text for that special story.
If its clip art or graphics you want on that card instead, you can find resources on our site for that too. Although Finding Clip Art pertains to birthdays, the same resources you find there will have graduation-themed clip art too. So now that you have all the raw materials reflecting the personal style you want to shine through on the card, it's time to choose a particular method to make it. You can use a printing company online that allows you to personalize a template with photos and text, after which they do the DTP construction work and ship you the results. Or you can do the project completely by yourself at home using various methods. Either way, we've got you covered below.
You Design It, They Print and Ship It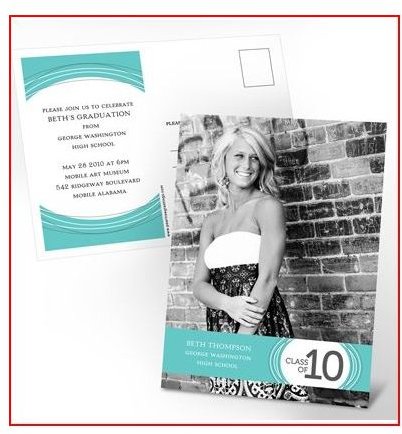 Pear Tree has an excellent selection of graduation cards that can easily be customized from your personal computer. Many are in a postcard form, so there is no envelope to hassle with. Most of them have a space for a single photo of the grad (or a collage), along with all the details about the ceremony and/or party that will be thrown in their honor. There is also a template that has more room for including a story, which might be nice if the grad had overcome many obstacles to receive that diploma. A set of twelve (depending on which style you choose) will run you around $12. You make these cards online by uploading photos, choosing color schemes, sizes, and by personalizing the text, then they ship you however many you need.
DIY at Home
You can also take care of this relatively easy project yourself at home for only the cost of the cardstock you will use to print it on. Invitation Templates for Free will divulge three excellent resources to get it done this way. This process is really only a matter of choosing the free template you like best, and then customizing it with the same techniques discussed above. We also have plenty of postcard templates you could find with our zippy search function.
Finally, you might want to include some appropriate sayings or quotes on your card. How to Word a College Graduation Invitation will set you straight for university grads, while Funny Graduation Quotes will apply to students finishing up at any level. The latter article has links that contain serious quotes as well. Now you have plenty of great ideas that you only need to tweak with your own personal style to best commemorate that grads momentous achievement.