Free Photoshop Card Templates to Use for Your DTP Projects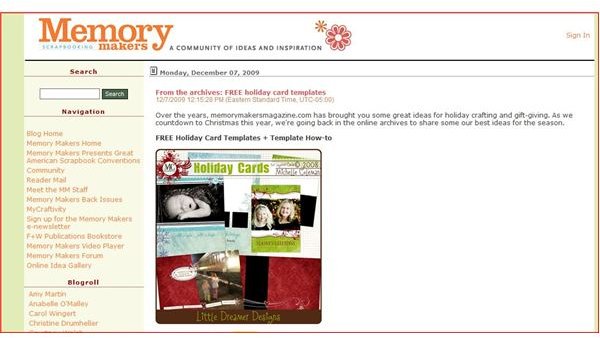 Photoshop Resources on Bright Hub
Free Photoshop card templates assist you in designing and completing a card-making desktop publishing project using this Adobe photo and image editing software that has been a leader in its niche for some time now. Once you download a template into Photoshop, you can then use all the great features packed into this desktop publishing software to manipulate and customize the card for whatever occasion that you plan to use if for. From greeting cards to business cards, Photoshop can get the job done for you. This article will just give you the sources for the free templates, assuming that you know how to customize one with Photoshop.
However, if you need to brush up on this photo and image editing software, or you need a crash course on the fundamentals, The Key Parts of Adobe Photoshop would be a good read for you. In that article, you will learn about its graphical user interface, the workings of the menu bar, the lesser know status bar, and the fundamentals of the toolbox, tools, and palettes. There are other tutorials regarding more specific projects on our site too. Just use our search engine with your specific query to see what is available. We also have a whole channel, or Hub as we like to call it, dedicated to digital photography here at Bright Hub that has all sorts of information on photography and this type of software.
This popular software by Adobe can also assist you in making invitations of all sorts. Photoshop-Making Wedding Invitations, by Laura Jean Karr is a primary example of those capabilities. This tutorial is geared for couples that want to create their own invitations because it's both inexpensive and original. Moreover, it instructs you in creating one from scratch in the program, rather than using a template.
Sources for Free Photoshop Card Templates
First, I will direct you to the free offerings available at Red River Paper Inkjet Greeting Cards which you will find here. You've got several different sizes available for both horizontal and vertical templates. What you will need to do is download any that you choose onto your hard drive. Once they're on your hard drive (at a location you can easily remember), just start your Photoshop program, and open up the template using the File » Open menu command. There is also a quick link to layout instructions on this page.
Check with the Adobe Website to see what they have to offer in terms of templates for cards of many different kinds too. It's Janet's Planet sometimes offers some free ones and if not, the premium ones are really inexpensive. That's another place to check with, professional photographers sometimes offer them off their websites, so it's worth it to check with them, especially local ones that you might happen to know.
There is another batch of free card templates for use with Photoshop available at Memory Makers Magazine as well. If it happens to be business card templates that you're after to work with in Photoshop, those are available to. Great FX Business Cards has the templates and easy to follow tutorial with screenshots.
So that's a good set of sources for free templates to download and use within Photoshop, depending upon what you want to make with them. But it's not exhaustive; you may need to find a few more with a little searching if these aren't what you're looking for. Good luck with all your DTP projects.