Free Downloads of Movie Fonts

Movie Fonts for Your DTP Projects
Do you have a movie night coming up that needs flyers or invitations? What about a scavenger hunt that needs some 007 influence? These familiar movie fonts can be a great solution for DTP projects that need a little cultural pop. From theme nights at the university sorority house to children's birthday parties, there are many application for these favorite movie fonts. You can also piggy-back the promotional appeal of the familiar cultural icons by using them for targeted advertisements or special promotions for area businesses. Plus, the added incentive is that they are available as free font downloads in Mac and Windows versions.
As with many highly recognizable typefaces made popular by movies or television, these specialized fonts are most valuable as headlines and larger sizes to maintain readability and ensure their promotional power. In addition, be careful that you use them wisely. Don't risk copyright infringement by attempting to recreate their original logos for use in projects.
ALADDIN
You'll recognize this one from the popular Disney movie. It's the perfect way to customize invitations or decorations for your "princess" party of back-to-school dance.

BATMAN FOREVER
This signature font of the latest Gotham City installment offers great options for DTP projects needing a super-hero touch. It can also work in a variety of designs requiring a more futuristic look, even if they're not related to the caped hero. The download includes an outline alternate version.

BLADERUNNER
This font from the popular thriller is a great option for indicating motion and a futuristic quality in your DTP projects.

CORLEONE
This typeface of the Oscar-winning Godfather trilogy has an unmistakable foreboding quality. Although it's not as easily recognizable without the familiar puppeteer strings, it offers a wealth of options as a chucky, stylized serif font.

GRINCHED
This typeface has come to be synonymous with Dr. Seuss and all his childhood favorites, including the Grinch that Stole Christmas. I've seen this font used successfully in school club tee shirt designs, and of course, it's a great option for preschool and elementary school targeted projects.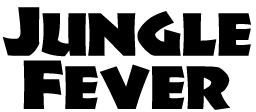 J****UNGLE FEVER
This font is a solid version of the one used for the Jurassic Park movies and offers a great look for jungle, island, and survivor themed desktop publishing projects.

NEVER SAY DIE
This typeface, used for the 007 flick, has all the requirements for communicating speed and high-tech sophistication.

PARRYHOTTER
This font is similar to the one used in the wildly popular Harry Pottery series movies and promotions. It has obvious appeal to the elementary school and tween set.

STAR JEDI
Who hasn't seen this one in the iconic Star Wars movies? It's hard to see it representing any thing else besides the trilogy and prequels, so choose a DTP project application wisely. It is an obvious great choice for any "galaxy far, far away" themed event, promotion or party. The font download also includes an outline version as well.

WALT DISNEY
This typeface is known worldwide through its use in Walt Disney productions. What a fun addition to slide show and home movie graphics! The download includes the font in two weights.
If you're ready to add some star quality to your next desktop publishing project, the fonts listed above can be downloaded from UrbanFonts.com or 1001FreeFonts.com. Just search for the font name!