Find Out How to Make a Newsletter Free and Easy with a Microsoft Word Template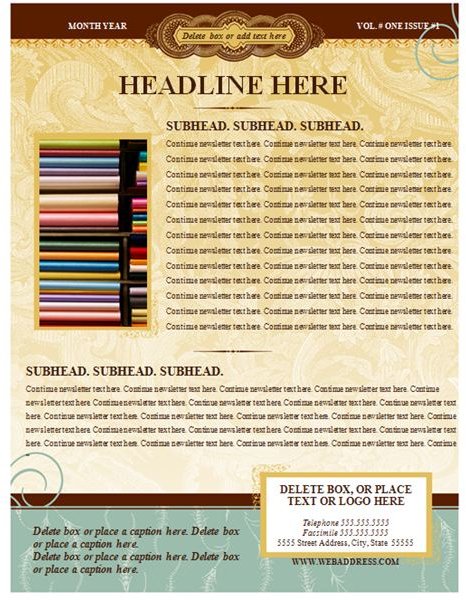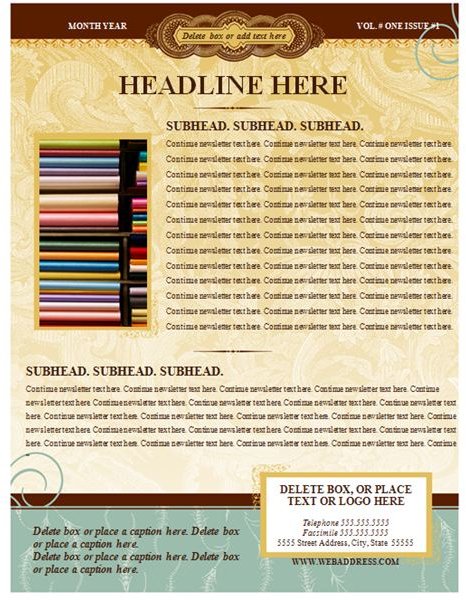 Many newsletter templates for Word are available at Microsoft Office Online and can easily be customized to make an effective newsletter that suits your needs. Stay in touch with existing patrons or target a new customer base with a well thought out news sheet to post your pertinent information. With a newsletter template, the structure is already in place for you to add text, graphics, and photos. Creating this involved desktop publishing material on your own from scratch could take up a lot of time and money.
The reward for creating a good newsletter can be customer loyalty, credibility in your niche, and attaining the same results that expensive advertising can generate. You control the timing and the message in this personal and inclusive manner of marketing. When choosing a template to create a newsletter, there are things to consider such as sizes (number of pages, margins, headings, subheadings, layout, etc.) and how much room for pictures and graphics you want. After you decide what consistent topics you want to address, choose the best template to fit your vision.
Here are the easy steps you should follow to learn how to make a newsletter:
1) Start by accessing the available and free Word newsletter templates offered at Microsoft Office Online.
2) Browse this collection of templates and choose the one that is geared toward your purpose with the layout, design, and color scheme you want that best meets the purpose and criteria for your newsletter. Check each template for the available options it has.
3) Click on the title of that template (it will then appear on its own for a closer inspection), then click "Download" after which you simply agree to their user license agreement. (You might have to install an Active X plug in for Internet Explorer if you don't already have it but if you have any problems here, the instructions to update or fix the problem pops up.)
4) Open the free template you downloaded in Word and follow the simple instructions to upload your own company logo and your company photos onto the template first, and then format the text around it. You can upload photos with the easy instructions here. Sell your business with the text or keep the family cohesive with an endearing story. Either way, use your creativity.
5) Manipulate the color scheme, insert your text with the font style and size you want, and make any other applicable changes you see fit.
6) Proof the document and print it. Suggestions for paper and other advice to make it look great are available.
Once you have your newsletter all done, the process of making the next one is that much easier. Take your message to the people.