Want to Learn Desktop Publishing Online? Use Our Guide to Get Up and Running Fast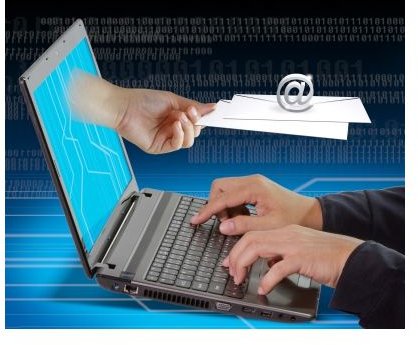 Desktop publishing can be a lucrative career whether you decide to work for someone else or branch out on your own. While you could decide to go the traditional classroom route to learn what you need to know to get started in this industry, that method might not fit your lifestyle or your wallet.
If you learn how to master desktop publishing by taking classes or following tutorials online, you get to earn while you learn. You'll have a wider range of courses from which to choose, and you can attend classes on your timeframe rather than being locked into a rigid schedule. Anytime you can get an Internet connection, you can add to your knowledge base. You can learn how to take any document or project from conception to the finished, printed or digital version and gain valuable skills as you go along.
Software Specific Tutorials and Tips
One thing you will discover very quickly when you are learning how to do desktop publishing is how important it is to use the right software. You'll need to choose a program that is capable of doing the jobs you need done, and you will need to know exactly what the program can do as well as what its limitations are.
We highly recommend that you read Amy Carson's op/ed on Microsoft Publisher before you make a final decision on your software. It may save you hours of frustration and grief. While it may not be "fair and balanced, unbiased reporting," it is definitely an expert's point of view on the pros and cons of trying to use Microsoft Publisher for commercial print jobs.
In addition to Amy's advice, take time to read these other articles for more information on the various desktop publishing software in the market. If you already have a program but need to get more functionality from it, you'll find lots of tips and techniques. If you haven't made your buying decision yet, this will help you as you decide what to outsource (if at all) and what to do in-house.
If you haven't decided on which operating system is best—Windows or Mac—here are some expert articles about the pros and cons and some add-ons that you may want to consider. If you have never used MAC OS but are considering the switch, this information may lower your anxiety level about learning a new system.
Online Video Tutorials and Educational Sources
There are lots of advantages to learning desktop publishing online. For starters, you can work the lessons into your schedule instead of massaging your time around a set classroom time or location. If you want to take a course at midnight or get up a few hours early to learn a new program or software, you have the flexibility to do so. You have more options from which to choose when you opt for online education versus traditional classroom style instruction. The cost may be lower or even free (free is nice, right?).
For instance, you will be amazed at how many free tutorials on desktop publishing that you can find on YouTube. The one from the Corel PaintShop Pro's Channel is one of our favorites, and we recommend it for desktop publishers of any experience level:
If you are looking for a software specific free online course, the Goodwill Community Foundation International's GCFLearn Free.org may be a good source. They offer a complete suite of courses on Microsoft Office:
For a complete listing of their free courses, (over 700 are available at this time):
If you are looking for a cost-effective way to learn about a lot of different desktop publishing techniques and applications, we recommend Lynda.com for its Online Training Library®. For one low subscription price, you can learn as much (or as little) as you want to know about a wide variety of technology related subjects. For instance, there are currently almost 500 courses that deal specifically with Adobe. At the time of this writing, the single subscription membership was $25 per month.
Software Reviews
Reading reviews lets you find out how others users liked (or hated!) a software program. Because such reviews are typically written by individuals with hands-on experience using a program, you get the insider's point of view rather than the marketing department's point of view, which could be biased towards enticing you to buy a particular software. Here are four reviews by our experts that will help you choose the best software programs for your desktop publishing projects.
Other Helpful Tips and Resources
To help you in your quest to learn desktop publishing, we've gathered together the absolute best of the best from our archive of tips and helpful resources. Many of these are guides or library collections of tools you can access or download and start using immediately.
1. Learn the basics of desktop publishing and then branch out into more specialized information such as understanding the different digital photography, scalable vector graphics, or web design softwares. We'll talk you through basic page layout and design, and even give you some free templates to get you started in Beginner's Guide to Desktop Publishing.
2. A DTP Guide to Page Layout – Page layout will make or break your DTP projects as this affects the overall look and presentation of your finished publication. Proper page layout is what distinguishes the beginner from the pro, so you will want to spend lots of time learning how to do this. Here you will find out how to pick the best software for your design needs and the best practices for projects like business cards, brochures, presentations and so forth. Learn how to make presentation pieces pop and how to bond with Photoshop.
3. Once you are firmly grounded in the basics of DTP, you've selected your software and operating systems, and you've got some insider tips and tricks under your belt, you are ready to graduate! We're finishing this section with a wealth of templates, tips, fonts and other fun tools you'll need to create professional looking DTP projects time after time.
Tell Us What You Are Thinking!
Well, how did we do? Are you comfortable that you have more than enough information and resources to help you get started, or do you wish we had given you more? Please share your feedback in the comment section and let us know.
References