Create Your Own Auction Materials: Templates, Tutorials and Tips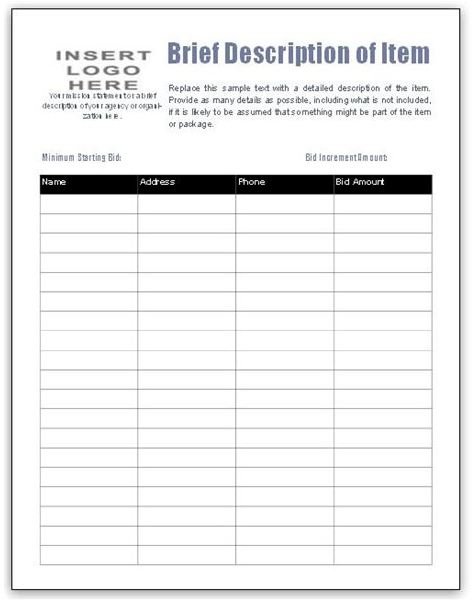 Going Once… Going Twice…
Although we have focused mainly on charity auctions in this guide, we haven't forgotten those other occasions when an auction might be appropriate too, such as a property auction for example. It's also fair to say that all the templates included here are not only easy to use but are easy to customize too – advice on this is offered throughout.
We've covered every angle of auction materials here from brochures, newsletters and promoting the event, to silent bidder cards and bidding paddles to make sure that money comes rolling in!
Hosting a Silent Auction? Check Out These Bid Sheet Templates
Bid sheets are really the only way to go when you have a silent auction, as unlike a traditional auction you don't have paddles or cards to hold up when you want to bid. It's also a great idea to get your company or charity logo on these bid sheets and you can include interesting information on them too such as your latest campaign, or little bits of trivia to keep guests entertained.
Free Auction Bidder Card Templates Plus Advice on Designing Your Own
The great thing about bidder cards and paddles is that although they must have clear information on them (usually in the form of a bidding number), you can also have fun with the design too. There are many templates featured in this article and advice is given throughout on how you can change them according to your theme. Why not add some clipart to make them more attractive to pick up, or add a striking border. Make sure your clipart fits the theme, or features money or math clip art.
Combine a Holiday Dinner With an Auction - Invitation Template
It's a great idea to combine an auction with a celebratory dinner, and during the holiday season it's true that we tend to be more charitable. Your auction is likely to go with much more of a swing if everybody is relaxed and happy. Make sure you get this message across from the start by using a specific invitation that points out the mission of the evening. There are also many other templates in this article that you may be able to change up or down according to your requirements.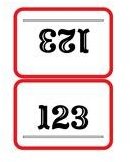 Double-Sided Rectangular Bidding Card Template
This template is designed to be printed out on one sheet for you to them fold in half and make a double-sided bidding card. The design is simple but striking – use an elaborate font for more visual appeal but just make sure it is still readable from the back of the room – you don't want to miss out on any bids.
Silent Auction Bidding Card - Customizable Template
This bidding card was created in Word so it's really easy for you to change according to your event. Add some different imagery, add in or take out columns, even change the font to something more fun and funky if that's what the situation demands.
Fire Theme Bidder Card Template
This bidder card was really created with a firefighters charity theme in mind, or perhaps at a an auction where you vote for someone's services for the day, or a meal out, you could use this design too if there are firemen willing to donate their time. The template can easily be changed for you to paste over the firefighter clipart and replace with something else – the fire border works with any theme and is really striking.
Shield Shape Auction Bidder Card
My first thought with this template was for a policeman's ball or charity auction, owing to the checkered effect around the edge, but as it's of a classic black and white border it would really suit most any theme you can mention. Save on color ink and add some embellishments in the form of dingbats – great images that are easy to insert as text.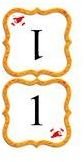 Customize Auction Materials with Math Clipart
You'll have noticed that this guide is providing you with a lot of templates to use! Templates really do take the stress out of starting your own design from scratch, but they aren't limiting either if you add your own touches. Add some fitting math clipart to your auction materials to brighten the design.
Wave That Paddle - Template for a Bidder Paddle
You can either pretend you are a judge on Dancing With the Stars, or you can use this bidding paddle template for the purpose it was intended - to wave around like crazy when you want to bid on something. Either print out two of these and stick back to back with a stick between them, or make a cardboard sandwich with it so it's more rigid and up for being waved around!

Flyer Templates for Pricing and Product Lists - Great for Auction Listings
Of course no bidding is going to take place if you haven't made it clear to your guests just what it is they are bidding on. Get your auction listings presented beautifully on a flyer or product list so no one misses out on an item they are really interested in. Much like with the bidding cards, make sure you get some information on there about just why it is the money is needed.
Free Brochure Templates to Promote Your Auction
Make sure you get all those lovely bidders turning up to your auction in the first place with some top promotional material in the form of a brochure. This is where you can really sell your charity or campaign as well as drawing people's attention to the great stuff that you are going to have on offer on the night.
Use a Newsletter Template for a Property Auction
Of course property auctions are becoming more popular as people think they are going to pick up a bargain and we haven't left this type of auction out of our guide. If you get some nice promotional material out there in enough time it's likely you will get more from the sale of your house. Put together some information in the form of a newsletter to drive home the good points and add in some photographs – more great advice can be found in the article.
References