Go Gray with These Helpful Tips on Designing in Black and White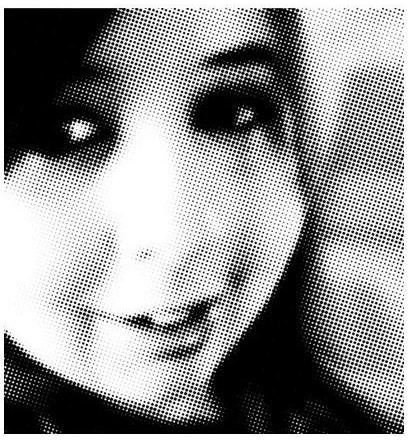 Sometimes black and white designs get a bad rap. People say they're boring, or seem too technical. Sometimes people make the argument that they're too old-fashioned. What they may not know, however, is that black and white designs can be striking, elegant and even save you money when it comes time to printing en masse.
But not every program handles things the same, and sometimes you do need a little help keeping your black and white photographs and graphics from looking too dated. That's where these fantastic guides come in. Learn how to create black and white images on the fly in several programs, as well as the merits of printing in black and white, and even learn some cool new effects that are sure to make your images stand out, regardless of flashy colors!
One of the nicest things about designing and printing in black and white is the fact that black and white has a very specific, sophisticated feel to it. In fact, the color white alone has a myriad of meanings and feelings behind it. Learn how the color white can be used to enhance your projects and what feelings it can introduce to your viewers.
Print in Black and White, Save Money
There's a strong argument for those of us who don't print a lot to print only in black. For example, most legal documents, e-mails and directions can be printed in black and white with no loss of quality or clarity. Learn how to save yourself the hassle of buying expensive printer ink.
Alternatives to Printing White on Dark Paper
As you probably already know, printers actually don't print the color white, but rather skip over all white parts in an image. But what if you have a project that calls for a dark background and white accents? Never fear, these alternative methods will have you figuring out how to solve your dilemma in no time.
Convert Pictures to Black and White Using Lab in Photoshop
There are many ways to convert both images and graphics to black and white, as well as many reasons to do so. Printing in black and white saves money as it doesn't use expensive colored inks, and some people love the look of these types of photos. Learn how to convert images using Lab in Adobe Photoshop by following these simple steps.
Turning Color Images Into Black and White in InDesign
Of course, Photoshop isn't the only program that can turn images into black and white. Programs like Adobe InDesign can easily desaturate a picture to create an eye pleasing (and ink saving) effect. Follow these steps to learn how to desaturate your image in InDesign.
Creating Black and White Effects in Adobe Elements
And of course, we can't forget about the thousands of people who use Photoshop Elements! Black and white effects are extremely easy to achieve in this hobbyist program. Check out these three different methods to achieve grayscale perfection in no time.
Converting InDesign Documents to Grayscale
One strong argument to using Adobe InDesign is that it was designed with newspapers, magazines, brochures and other publications in mind. By being able to convert images into grayscale directly in this program, you save the hassle of importing and exporting images from one program to another. Follow the method provided here, or check out the free grayscale conversion plugin mentioned.
Turn Pictures Into Silhouettes
Sure, black and white design is relatively easy, and it looks good, but is it striking? Well, it can be! One great way to make a black and white image simply jump off the page (or web page) is to convert it to a silhouette. Check out these tips and tricks for taking your image and creating a fantastic silhouetted effect in a few simple steps.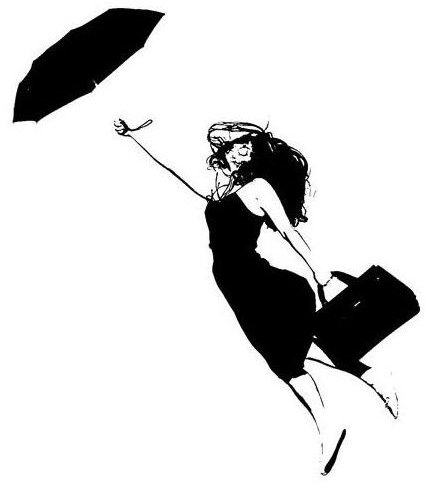 If you like the look of black and white images, but you want something more striking, why not try duotone images? Duotone images are those that contain exactly two colors - black and white, for example. Following these steps will achieve a striking two-tone image that will grab the attention of all who see it.
Halftone effects are another great way to catch someones eye. You will most likely recognize halftone effects from newspapers, but don't think their usefulness stops there. Learn a little bit of the history behind halftone and see why this is still a viable effect today.
Creating Screen Tone and Halftone Effects
If you've ever seen an image in a newspaper or in black and white comic books, you're familiar with those little dots that symbolize different colors and shades. These are called halftone or screen tone effects, and they're a great way to save money on ink as well as bring a striking effect to your project. Learn how to create a fantastic halftone effect in a few simple steps by following this tutorial.
Ten Versatile Black and White Borders for DTP Projects
After you finish your project, there's a chance that you might want to add a fantastic border to it. Why not pick a black and white border that is as striking, elegant or simple as you need? Check out these free black and white borders that will have your project looking polished in no time.
References
Duotone Image by Amber Neely
Halftone Portrait by Amber Neely