Where to Find Vintage Seed Packet Art for Your DTP Projects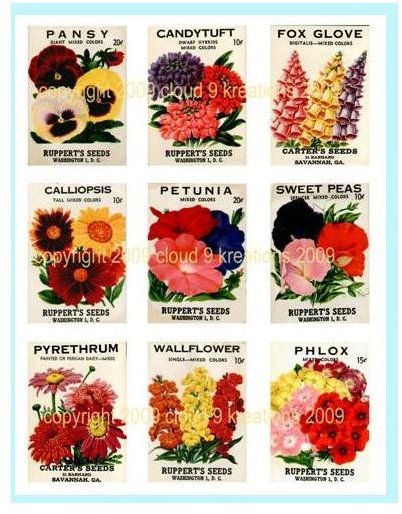 Using These Graphics
The vintage seed packet art listed in this collection includes several different types of images and means of obtaining them. Some are free clipart images that you can download from the respective site while others charge a fee and then send you a CD or email you a digital collection of images. If you wish to acquire any of these graphics or find out more about them, you will find links to the respective websites in the References and Resources section at the end of this article. Click on any image below for an enlarged version.
1. Cloud 9 Kreations
Providing a vast collection of digital art for crafting purposes, Cloud 9 Kreations offers a quaint sheet of vintage seed packet art in the form of a JPG file. Nine different flower seed packet designs are included, from pansies to petunias to pyrethrum. Each packet has an image of the type of flower along with the name of the plant and the name and location of the seed company. The download is provided in a 300dpi resolution 8.5" x 11" sheet for under $3.
2. Vintage Scrapbooking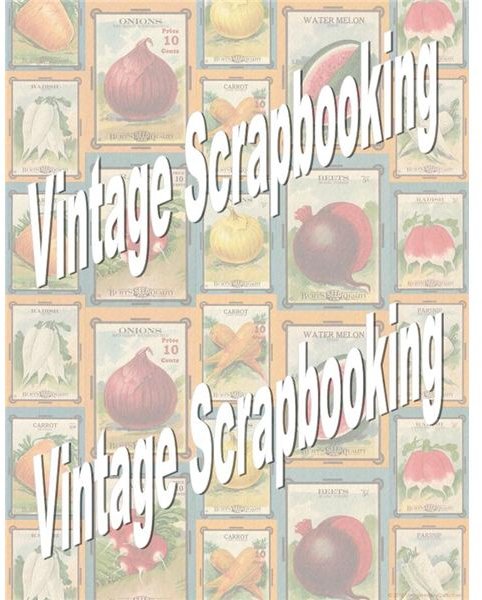 This site, which welcomes you to "Vintage Heaven" and offers "Gorgeous Free Stuff" lives up to its promises. Vintage Scrapbooking offers antique-looking graphics such as vintage postcard backs complete with handwritten notes and pre-ZIP code addresses, old fashioned Christmas angel scrapbook elements and a page of charming vintage seed packets scrapbooking paper. The page has a washed out appearance, making it ideal to use as a background for a DTP project, but the seed packet designs are still vivid and clear enough to appreciate. To download this graphic, click on the thumbnail on the Vintage Scrapbooking page to open it in an enlarged view. Right-click the image and save it to your computer.
3. Digi Printables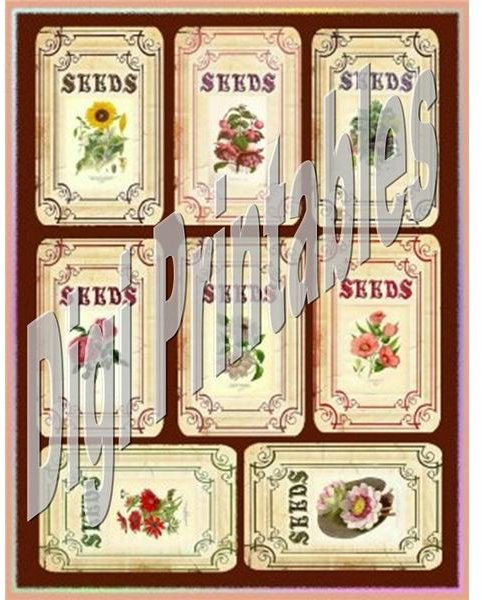 Part of the Digi Girl Enterprises, Digi Printables sells a comprehensive variety of graphics and printable paper crafts from digital scrapbooking elements to electronic craft patterns to clipart collections. One of the printable crafts offered is the Altered Art Vintage Botanical Seed Packet Tags by Seneca Pond. Each tag features a different flower on an aged paper background with Victorian border designs and the word "Seeds" across the top. The page of eight tags is available as a ZIP file for $2.
4. Martha Stewart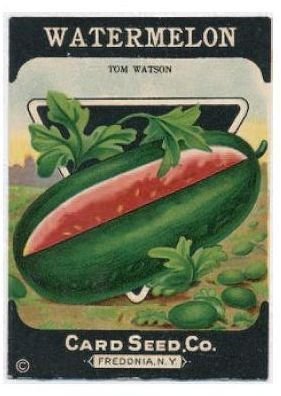 Martha Stewart is known for her craftiness and her love of gardening, among other things, so it makes sense that the Martha Stewart website would offer a page of vintage seed packet art. As part of a seed packet ornament craft project, you can download a two-page PDF file featuring seven different fruit, vegetable and herb seed packet images including cayenne peppers, thyme and kale. The seed packets have a faded appearance that lends to the antiquated appearance.
5. Dover Publications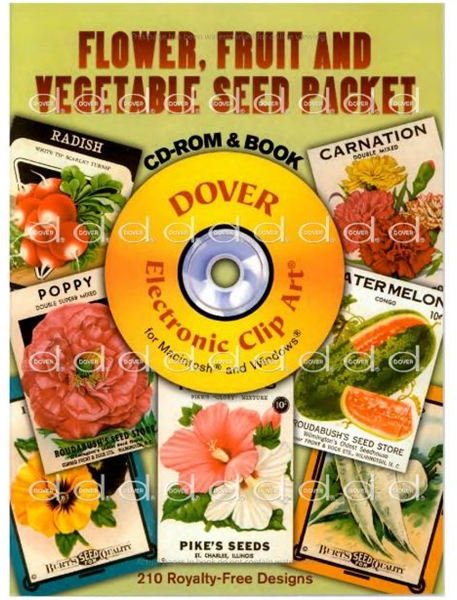 If you plan to use seed packet artwork for many of your desktop publishing designs, you might appreciate the Flower, Fruit and Vegetable Seed Packet CD and book offered by Dover Publications. The CD contains over 200 JPG and TIFF seed packet images from carnations and poppies to radishes and rutabagas. This book and CD combination are available for just under $20 plus shipping.
6. Word Play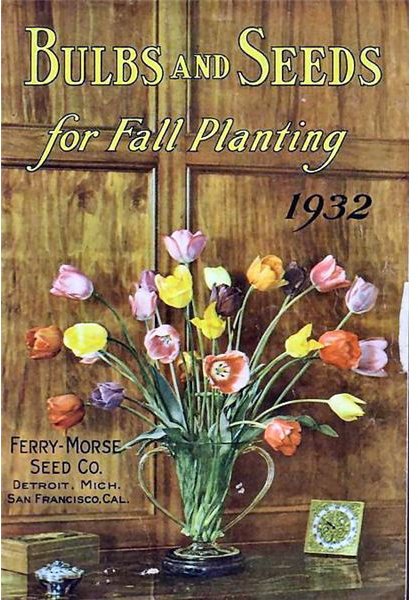 Created by a professional graphic designer, Word Play provides a page loaded with vintage floral design. These images include Victorian flower arrangements, sweet flower-patterned greeting cards and, of course, vintage flower seed packages and advertisements. Browse the catalog covers and seed packets by clicking each of the thumbnails listed on the page. When you find one that you like, right-click and save the image to your computer at no charge.
7. Vintagerio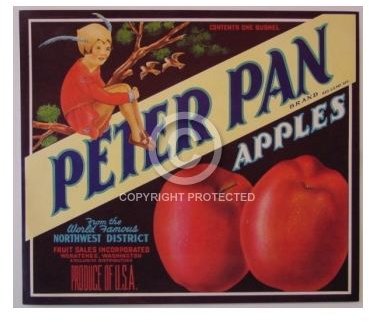 Vintagerio is a subscription-based site offering vintage scrapbooking and DTP graphics. The floral and fruit crate and canning categories each include a delightful mixture of unique seed packet art and produce labels such as dark red beets from the Card Seed Company in Fredonia, N.Y. or the Peter Pan apple crate label shown here. You can download a single image for as little as $1, but if you enjoy a variety of vintage clipart you may wish to consider a subscription offering unlimited downloads for $18 a month or $36 a year.
8. Luna Girl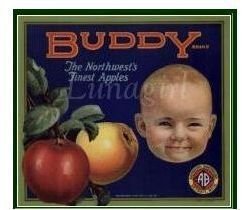 Another site dedicated to digital and printable crafts and projects, Luna Girl publishes vintage images in the form of CDs and digital collage sheets. Here you can obtain a CD featuring 80 different antique herb and vegetable seed packet lithographs from the Card Seed Company in Fredonia, N.Y. for just under $20. Similarly, their Vintage Crate and Can Labels CD includes over 400 digital images from the Victorian era to the 1940s, including brand name produce labels, seed catalogs and cookbook covers for around $15.
9. The Graphics Fairy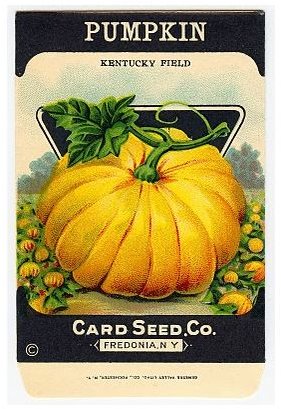 Although she's really a mom with a flair for everything crafty, the Graphics Fairy generously provides over 2,000 free images and printables to use for a variety of projects. Among these you can find vintage seed packet designs, such as this antique pumpkin seed image. You may have to dig around the site to find more, but the images are free and you just might be inspired to create something new while you browse.
10. Vintage Feed Sacks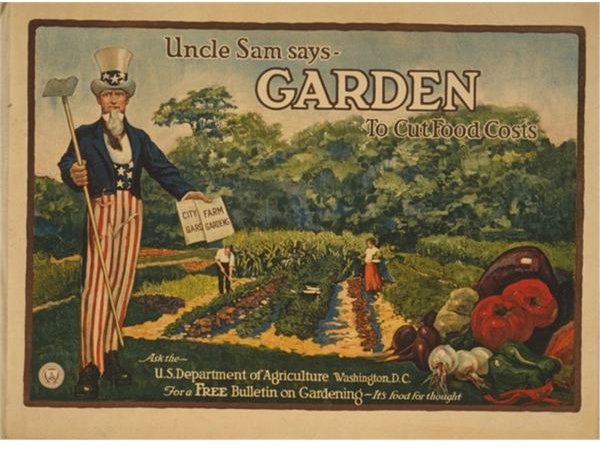 The final site to make this list is a treasure trove of free vintage clipart images from seed packets to antique posters to song sheets and more. Even if you are looking specifically for seed packet art, you will be charmed by other graphics offered such as this vintage poster of Uncle Sam gardening from the U.S. Dept. of Agriculture. To download an image from this site, click to enlarge it. Right-click the larger image and then save it to your computer.
References and Resources
Website Links
Screenshots provided from respective websites by the writer