Looking for an Auction Bidder Card Template? We Have Five Great Designs and They Are All Free!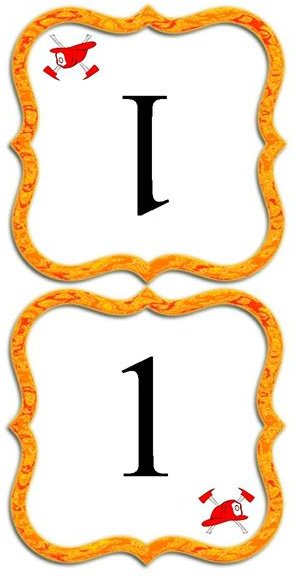 Is That a Bidder at the Back?
Of course your bidding cards should look good, but first and foremost they perform a valuable role, and as such the most important aspect is that you can see the number clearly.
This is why you won't find any fancy backgrounds in these template designs; while design is obviously a consideration, a bidding card is useless if it has such a fancy font that you can't read the number from the back of the room. All templates have been shown with numbers or other pertinent details on there so you can get an idea of what the bidder card will look like, but all downloads are blank for you to alter as you wish.
I'm sure you'll find a design you like here (and they can all be customized anyway), but if you don't, then another great idea you could use is to purchase the table number cards reserved for weddings and other large occasions and simply write your numbers on them clearly with a marker; not as pretty, but definitely effective. To get your hands on these templates see the download links at the end of the article; all are made available for your use free of charge.
Fire Theme Bidder Card
While I designed this with a Firefighters theme, it is really versatile to any charity or organization the auction is in aid of. The border was given a fiery feel, although actually the materials effect in the software was called 'orangeade'; have a play around with some effects and see what you can come up with. If you want to get rid of the firefighters emblem then simply draw a box over the top of it and color fill it white.
When you download this template it will not contain any numbers, so you are free to choose your own font and print out whatever numbers you need. Just remember when using this design to copy and flip your number both horizontally and vertically to get your number to print out the right way on both sides. Then all you need do is to glue them to the back of each other for your number to be seen whichever way you have the card.
Shield Shape Bidder Card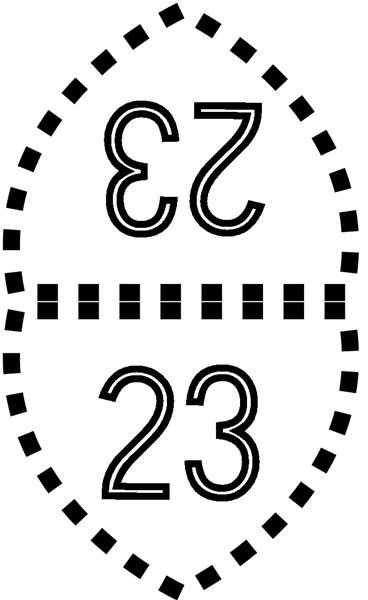 This shield design not only stands out, it is easy to hold too. The theme was kept loose on this design, so you can add whichever clipart you want (if you want to) according to your organization.
This card template was created using a quick draw shield shape (perfect for a police charity), and then the line width was made thick and dotted, to give the look of checks. Use the same process as above to get your numbers to line up the right way and remember to make sure you use a clear and easy to read font. It depends on the style you choose, but overall a font size of 200 seemed to work well for bidding cards.
Auction Bidding Paddle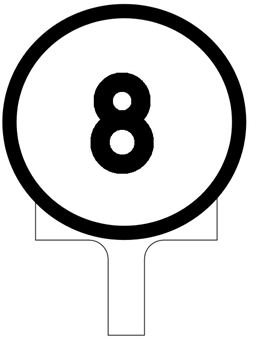 When most of us think of bidding cards we likely think of this paddle type design – also very good if you want to pretend you are a judge on Dancing With the Stars giving out your scores!
To make sure you get a rigid design that will stand up to a lot of waving about by the assembled bidders you might want to print out two of these and glue them onto the back of one another – the template will only have one to the page because of size constraints. Add extra stability by sandwiching an extra layer of card or a popsicle stick between the handle.
This design has been left purposely plain so you can customize it to your needs. You could add a large image to the background and reduce the transparency using your DTP software so it's pushed to the background and won't interfere with the reading of the numbers. Of you could add some clipart or dingbat font images around the outside of the number suitable to your theme.
Simple But Effective Rectangular Template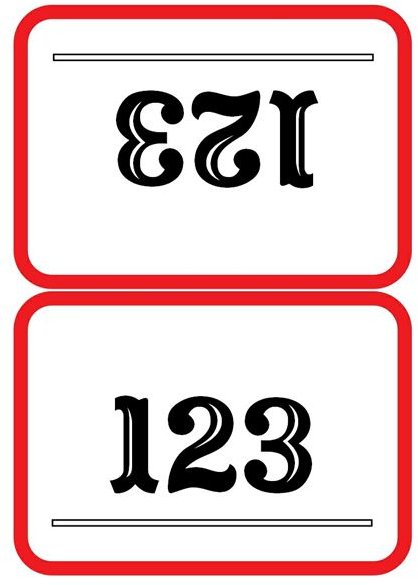 This may be a bit of a plain looking bidding card template, but the more simple designs are often the most effective; remember the number is the star, the bidding card is there to do a job.
This design was created by drawing a rectangle and expanding the line width, coloring it in an eye-catching red – pastel colors are not ideal to use with bidder cards. The corners were made more rounded to make it more comfortable to hold, and the line toward the bottom is there to make sure the numbers are held the right way up – not a big issue with these numbers but could be when we are dealing with a 6 or a 9. There is also a small amount of space under the line to add some quick rules on bidding, or a few useful facts about the charity or what the fundraising event is raising money for.
To add a bit more visual interest I used a slightly more elaborate font than the others, but still made sure that the numbers are clear to read. This design is an easy one to recreate yourself, even in a package like Word.
Sshhhh…Silent Auction Bidder Card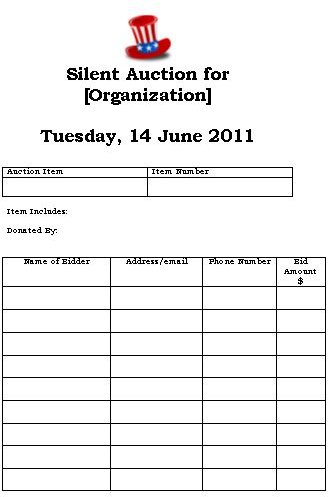 The rules for a silent auction are obviously very different to that of a standard auction, with no need for bidding paddles or number cards. But you do need a bidder card of some form, to get those bids rolling in.
This silent auction bidder card template is in Word format so is highly customizable to your needs. I've added some patriotic clipart to this one, but it's easy to replace; simply delete and then Insert > Picture > From File and choose one of your own.
The date will update automatically, or just type over it to add the date of your event. There is space for other details such as Product Description, Product Number, Who Donated the item etc. that you can type up beforehand – just tap in the relevant box and type. The other information can be left blank for your bidders to add their bid amount and relevant details.
No matter what kind of auction you are holding, I hope you have found a design here that will suit you and your fundraising needs. These free templates not only take the stress out of organization they mean that you have more money available for your charity too!
References
Fire Theme Auction Bidder Card
Auction Bidder Paddle Template
Image Credits:
Both images CC010: Public Domain