Top Nine Free American Typewriter Fonts: Descriptions and Download Links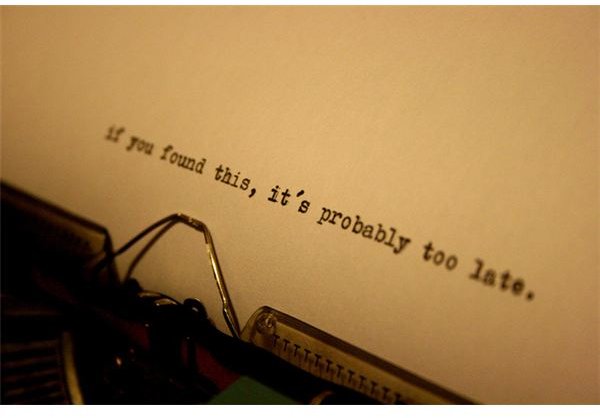 Uses of Typewriter Type
The golden age of the typewriter summons up images of Hedda Hopper and Louella Parsons, banging out the Hollywood gossip of the day on their trusty typewriters – although typewriter-style fonts can still be seen in prominent use today, despite the fact that we are firmly in the digital era.
The logo of the CSI TV series uses a typewriter font for example, albeit a pretty angular one.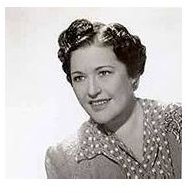 American typewriter fonts are generally more curved, and there are some pretty great examples among the following font choices that even replicate the actual feel of a typewriter, with slight smudging and unclear edges. You can of course use the 'courier' font that is the standard choice found in most software, but you don't really get the genuine typewriter feel from them.
To add some retro gossip-column glamor, or to make some grunge-style titles for your scrapbook pages, the following options are bound to have something to suit your needs.
Carbon Type

For a font with a genuine typewriter feel, Carbon Type is a superb choice. Not only is it readable but it's also got some great authentic touches such as a build up of ink around the 'a' and a slight flaw in the 'T'. It's quite a bold font too, so you could easily use this on a poster or in a scrapbook layout.
Mom's Typewriter

This is a nice rounded typeface that not only gives you the look of the old typewriter fonts, it also has a few quirks in there too that add to the realism. I really like this one though, as it doesn't overplay the realism – that is, it's still very readable and clear despite the added flaws.
The letters don't quite line up, which is a nice idea, and you can see from the lowercase 'm' that there is a little bit of ink bleed. The lowercase 'e' also adds to the appeal, being slightly irregular. When you use this at a large size you can see a lot of the detail in ink bleeding out and spotting. Download Mom's Typewriter.
Rough Typewriter
Rough Typewriter has all the authenticity of an old typewriter without being too bold or ink smudged. There are some nice additions to this font such as the irregular line up of the letters. It is also a lovely smooth curved edged font with spread-out spacing, so everything isn't piled up or really close together.
A perfect use for this would be some journaling on a scrapbook page when you want to add a retro feel but still have the text be clear. Completely realistic fonts are great, but aren't as ideal as this one for using with large sections of text.
American Typewriter Medium Bold

This font is superbly clear, making it ideal for retro posters or for using as stencils. It has all the looks of a typewriter font with all of the pluses of a modern digital font. It has a nice regular feel to it that is hard to resist. Being of such clear style and quality, none of the detailing is lost when you use this font at a larger size, which is why it's such a good choice as a poster font or anything on a large scale.
Download various American Typewriter fonts.
Problem Secretary

In complete contrast to the clean lines and curves we looked at above, here is a challenging font called Problem Secretary, that would certainly make your projects unique.
Absolutely perfect for a title page of a report, or to use in a business presentation to show when things go wrong or don't quite 'line-up'. Anyone with this typewriter would definitely be ready to invest in a new one, although there is a certain charm to the skewed and misaligned letters.
1942 Report

This is definitely one of my favorites, as when you look at it you are instantly taken back to the era for which this font is named. I can just imagine many reports on important war issues that were banged out on a typewriter with this typeface.
Its appealing nature is only added to with the rough and realistic edging you get to some of the characters. I also really like the feeling you get from some of the characters that haven't quite hit the ribbon correctly such as with the capital 'R'. 1942 Report is the best font for adding realism to a war time cookery book, or a school project on WWII.
Veteran Typewriter

Although the spacing of Veteran Typewriter is quite close together, it does what a lot of other typewriter fonts don't manage to do in that it is both clear and readable as well as retaining a realistic typewriter feel.
Add an authentic feel to recipe cards with this font, or use it at a high resolution and make some outstanding scrapbook elements and titles.
Bulky Refuse

This font had such a charm to it, that I couldn't resist including it in this list. I definitely wouldn't want to read pages and pages of text using this font, but it has a genuine feel to it that many other fonts simply don't.
Some of the letters are made more bold where the typist has pounded on the keys a little too hard, and in other places there are definite ink smudges and evidence of a double-hit on some of the characters. Bulky Refuse is probably the most genuine font for emulating an old American typewriter.
Another Typewriter
Agatha Christie herself couldn't make this font seem any more like it should be used to type out a work of detective fiction. It is well spaced out, so is ideal for scrapbooking as you can work in different elements and add embellishments in and out of the characters, but it also has a very true typewriter feel too. You don't get lots of smudges and all the bad stuff about using an old typewriter, but you do get a certain irregularity in the alignment of the letters.
A typewriter using this face was definitely of superior quality. Download Another Typewriter.
How Did You Use Yours?
So that concludes our top ten list of American typewriter fonts, offering something for everyone. Be sure to let us know what amazing projects you use them with.
Image Credits:
Old Typewriter, cesarmiguelanez/Flickr
Louella Parsons, Bootstrap_Beck/photobucket