How To Create Open House Invitations for Your Place Of Business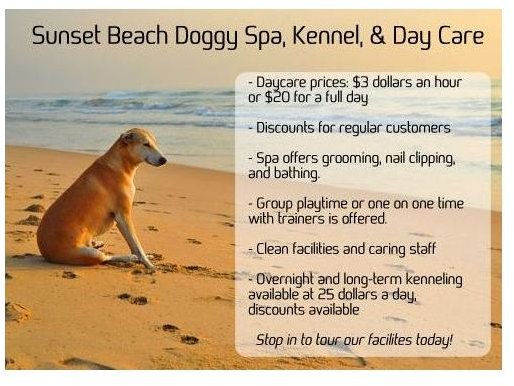 Purpose
Why would you hold an open house for a business? To some business owners, the concept might seem a little unnecessary, but allow yourself to step into the shoes of the customer. By holding an open house for the community, it's a non-committal way of inviting them to check out the products or services you offer. Not to mention, it's a great way to get to know other business owners in the area and start networking, as they're likely to stop in as well. So go ahead and take the time to invite the neighborhood into your place of business, get to know the community, and have fun while doing it!
Wording
When you create a business open house invitation, you need to make sure your wording really draws in the reader. You want them to feel welcome, while still being as informative as possible. Here are some key tips for creating wording that works well!
Use phrases like "You're Invited!" or "We Welcome You to [place of business]", and make sure they are front and center in terms of design. If you neglect to do this, your invitation might be tossed in the garbage with the junk mail or overlooked on the board.

Make sure you include the phrase "open house" as well. Without this key phrase, people might simply think that you're inviting them to do business with you - something that implies monetary commitment! Remember, this is a way to draw people in without them feeling pressured into committing to anything.

Don't forget to include the name of your business, the street address, telephone number, and the time you're holding the open house. That way, if people need directions or have any questions or concerns, you've opened the lines of communication. And don't forget to include your website if you have one. Even if people don't plan on visiting your open house, this is still a great way to get your name out there!

And of course, make sure you include what it is your business does. Do you sell furniture? Do you design websites? Are you an expert dog groomer with a five-star nationally rated kennel? Be specific about what you do and why people should want to check out your place of business, such as lower prices, unique services, or exceptional service.
Design & Color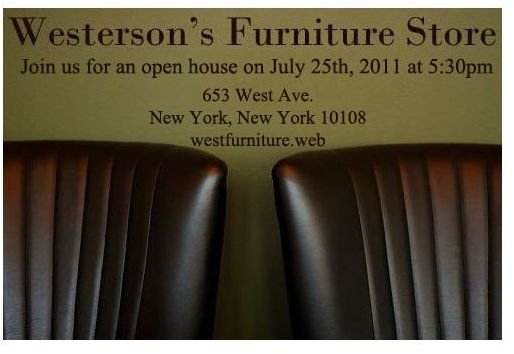 When you create an invitation for your open house, you're going to want to do a few things.
First and foremost, make sure your design stands out and catches the eye as much as possible. That doesn't mean that you need to be gaudy, though. Simply use fonts that are easily readable, use colors that fit well with your business (be it your logo or something that mimics the personality of your business), follow the guidelines above for your wording, and take this opportunity to include your businesses logo and any helpful images you think you need. For example, if you are a real estate agency, include your logo and pictures of some of the nicest houses you've sold in recent times. People are drawn to well designed information and images, so finding a good balance of the two will be very helpful.
Paper & Presentation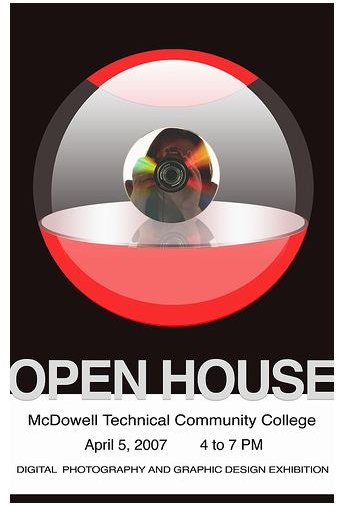 You've actually got quite a few choices for paper when you create a business open house invitation, and it largely depends on how you plan on sending these out. If you plan on posting them as flyers on message boards and around public areas in your neighborhood, there's no reason to break the bank and buy expensive specialty paper – simple printer paper works perfectly. Just ensure you make them stand out against other announcements by using engaging wording and an eye-catching design. Looking to learn how to design a flyer? Check out our tips for designing flyers in Microsoft Word.
If you plan on handing these out to customers or around town, don't spend a lot of money on expensive paper. People often throw things away when handed to them out of the blue, so taking a trip down to the local stationary store and blowing your budget isn't a great option. Instead, try to find a cheap paper that is a little heavier than printer paper. This will stand up to being carried around with you and often feels less "disposable" to people when you hand it to them.
Want a great way to market while leaving a smaller carbon footprint and save more money? Don't hand out full-sized sheets of paper. Instead, try designing something the size of a business card and offer it to people. Not only does it stretch your budget, it's much easier for people to slip into wallets and pockets, rather than leaving them in piles of mail on the end of the kitchen table.
Of course, another fantastic option is to create your own postcards and send them out. Not only are these eye-catching, they're small, sturdy, and don't require envelopes to send - making them cheaper to send than traditional mail. Remember, spend your time carefully working on wording that draws the reader in and a design that stands out. Check out this helpful article on business marketing with postcards - these rules still apply!
Resources
References: Author's personal experience in graphic design
Image Credits:
Furniture Open House by Amber Neely
Doggy Daycare by Amber Neely
Open House by Melissa
Stock Used for Design:
Leather Chairs by Frank Servayge
Dog by Diganta Das