Free Place Cards with Daisy Design: Five Top Templates to Download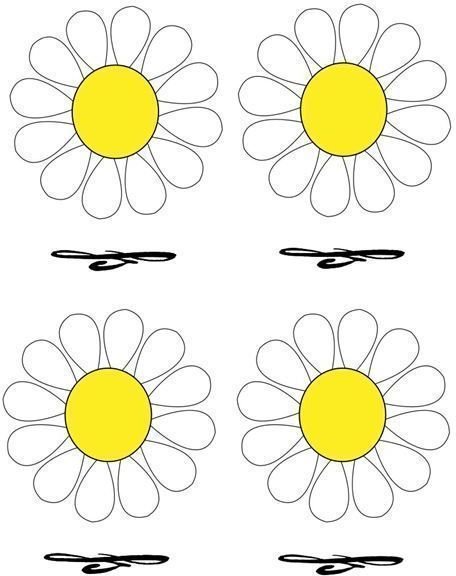 How to Use Our Templates
All of the following place card templates with daisy design were created using Serif CraftArtist. There is a free version of this software that you can download if you want to create your own place cards - a download link is listed in our references section at the end of this article.
Advice is offered throughout, on how to create these place cards yourself, or else make use of our free download links in each section to get your hands on our place card templates. All downloads are in JPEG format, with four place cards to a page. So not only can you get printing in quadruple-quick time, you can use these files in just about any software package you can mention.
Many of these templates are shown in singles with some text completed so you can see how a finished place card will look, but the template download will be blank. Once you've imported into your chosen program you can either print, cut and fold, or else use it to type in your guests names before printing. All templates have been created with accurate spacing between each place card so you can easily cut them out, and then fold each place card in half so it stands up all on its own - like a tent fold greeting card.
Vintage Floral Background with Daisy Motif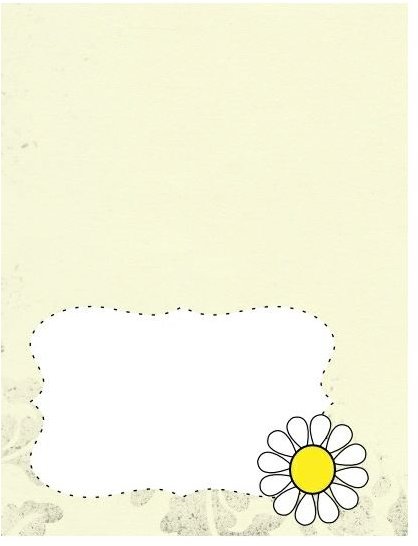 This vintage floral background with a daisy motif is great for weddings that don't have an out and out daisy theme - too many daisies could be overpowering as they are quite a striking image. The single daisy on the name plaque is just enough to add some cheer, while the classic background adds a unique touch.
The vintage style background was easy to incorporate into the design using CraftArtist and the beauty of the design means that you get four unique place cards per sheet, owing to the way the background is designed.
Download: Vintage Floral Background Daisy Place Card
Polka Dot Background with Doodled Daisy
This bold polka dot design will be a stand out design element on any decorated wedding table. It's ideal for a more casual wedding, or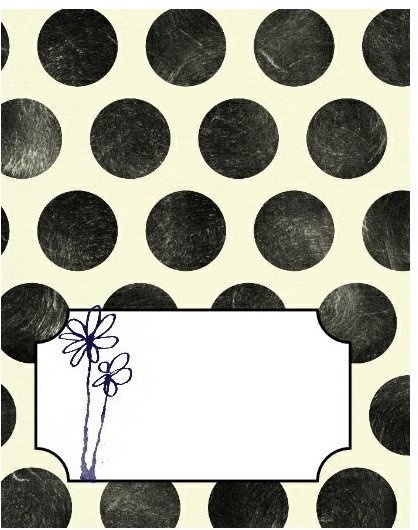 one with a black and white theme. The doodled daisy element on the name plaque is from the 'butterfly inkblot' collection of elements from Serif. The name plaque was created using the rectangular drawing tool and then altering the cornering to look more authentic for a place card design.
All with all our other templates, simply fold the place card in half to achieve a completed card - so the top half you see here will be the back portion of the card.
Download: Polka Dot Doodle Daisy Place card Template
Large Daisy Place Card Design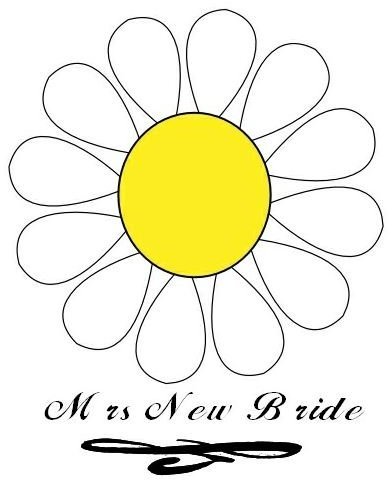 This large daisy design place card can be used in one of two ways. You can either fold it in half in the same way as our other place card templates; meaning the top half of the daisy would then appear on the back of the place card. Or you could cut an arc around the top half of the daisy, meaning once the card is folded, the top half would stand up clear of the rest of the card - the remaining back portion acting like a stand.
If you wanted to give it more of a wedding theme, then incorporating a wedding dingbats image would be an easy enough process. You can add these in using any program, but if you use CraftArtist you have the added ability of converting it to a vector image, so you can apply all kinds of effects, as well as making it easy to size the dingbat up or down.
Download: Large Daisy Shaped Place Card Template
Wild Daisies with Butterflies
For more of a subtle daisy design place card, this wild flowers and butterflies design is a great option. The natural image appears to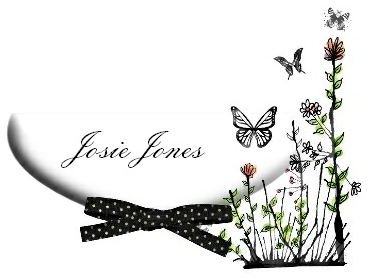 the right of the plaque, leaving plenty of room to insert the name of your guest. The plaque was created using the shapes drawing tool in CraftArtist - it's actually a squashed shield shape with no outline, instead I used the material depth function so you can see the outline as well as adding some dimension. If you wanted to add a more obvious daisy touch, you could include a floral dingbat to the left of the name.
Download: Wild Daisies with Butterfly Design Place Card
Simple Daisy Dewdrop Place Card Design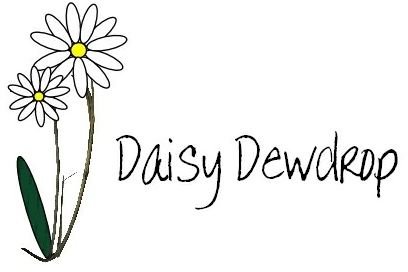 Simple designs are often the best, especially with place card designs as you have such little room to make a style statement. This daisy design place card let's the beauty of the daisy shine through. The background has been left purposely white so it doesn't detract from the design, but you could just as easily add a textured background, or print on textured or colored card for a different look.
The wedding text font I've used to complete this place card has been chosen because it's a little more laid back and relaxed, in keeping with 'daisy style', but an elegant script font would work well for weddings too.
Download: Daisy Dewdrop - Place Card with Daisy Design
References
These templates were created by the author using Serif CraftArtist. Create your own by downloading a free version of the CraftArtist software.
All images remain copyright of the author but are made available to you for free, for personal use only.