Patriotic Page Borders: Top Resources for You to Check Out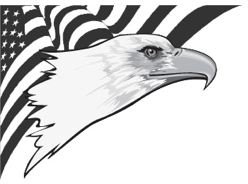 Pages4Print.com
Pages4Print.com carries sixteen patriotic page borders for you to use on letterhead or web pages. The designs range from simple star borders to elaborate flags with eagles. The only downside is that the borders are in black and white only. You can print the images by clicking on them and printing them directly from the web browser. Alternately, you can save a border as an image to your computer for future printing.
Source: Pages4Print.com
Free Printable Border Designs

While there is not a big selection, you can print these borders out in color for your letterhead or post them on your website to celebrate the 4th of July. If you are handy with Photoshop or the equivalent, you can take these borders and manipulate them to suit your design needs. Simply click on the header, and then right-click on the image that comes up in your browser.
Why not add some humor to your borders and projects, with our recommended funny patriotic clipart images.
Source: Free Printable Border Designs
Webweaver's Free Clip Art

Do you need to add some pizzaz to your web pages? Webweaver's Free Clip Art offers a variety of headers and dividers. For instance, they have an Americana "God Bless America" banner that will look great on scrapbooking websites, or digital scrapbook pages. They also carry animated GIF dividers.
Source: Webweaver's Free Clip Art
Hellasmultimedia.com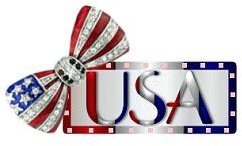 This site is organized by lines, borders, clip art, backgrounds, more patriotic clipart and USA flags. Clicking on the borders link, you will find the next page organized by border type. You can either click on those links or the numeric links at the bottom of the page. These images were made for websites and may not work well for letterhead projects, but are an option for digital scrapbooking clipart.
Source: Hellasmultimedia.com
Free Patriotic Project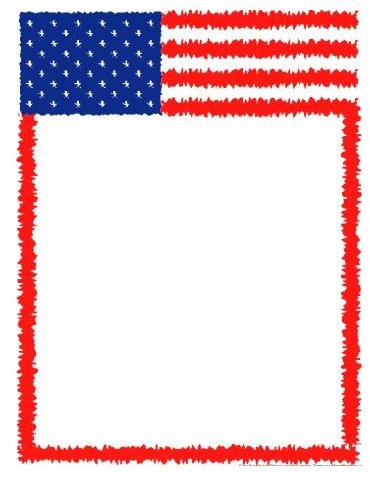 Free Patriotic Project carries a variety of borders, and not just for patriotic page borders. The flag border is an example of the types of borders that they have. You will need to have Adobe Reader 7 or above to open the PDF file.
Source: Free Patriotic Project
123RF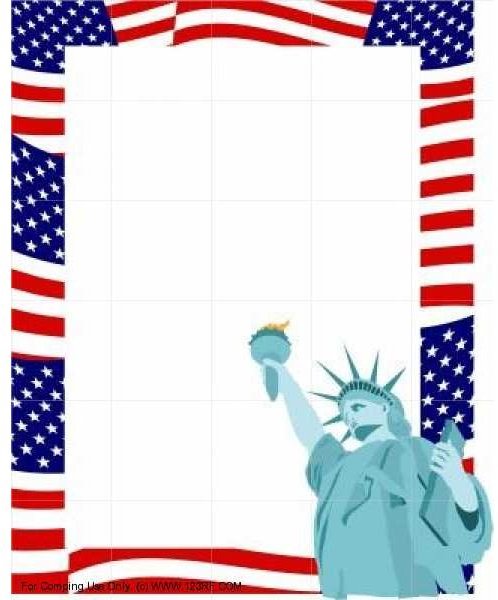 123RF carries a wide variety of clipart and patriotic pages borders for use for your projects. You will have to sign up for a subscription or pay by credit in order to download the images without the watermark. The images come in seven sizes, ranging from Small (321 x 400 px) to 100MB (5164 x 6455 px). The Small and Medium were made for websites, while the rest were made for print projects.
Source: 123RF
Dreamstime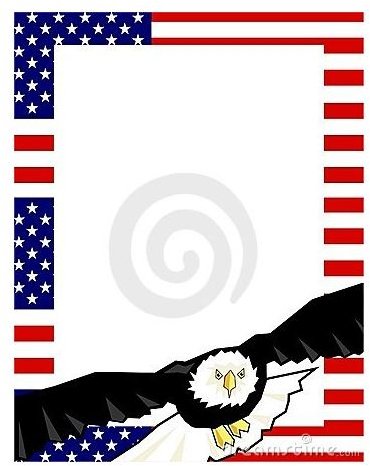 Unlike 123RF, you will not have to pay a monthly fee for Dreamstime's subscription plan. The only thing you will have to pay for is the image, unless it is free. That said, you will find a wide variety of patriotic page borders on this site. The images come in four sizes, ranging from Extra Small to Large. You can also some of them in vector or TIFF format, if you would like to make changes to the design.
Source: Dreamstime
References
Pages4Print.com - https://www.pages4print.com/freepageborders/patrioticpageborders.html
Free Printable Border Designs - https://free-printable-border-designs.blogspot.com/2009/03/free-patriotic-borders.html
Webweaver - https://www.webweaver.nu/clipart/usa-dividers.shtml
Hellasmultimedia.com - https://www.hellasmultimedia.com/webimages/fourthofjuly-htm/default.htm
Free Patriotic Project - https://www.freepatrioticproject.com/stationery/flag-border.shtml
123F - https://www.123rf.com/photo_242059_patriotic-page-corner-border.html
Dreamstime - https://www.dreamstime.com/patrioticborder-image68357