Make Your Own Logo Apparel: Tips for Designing Branded Clothing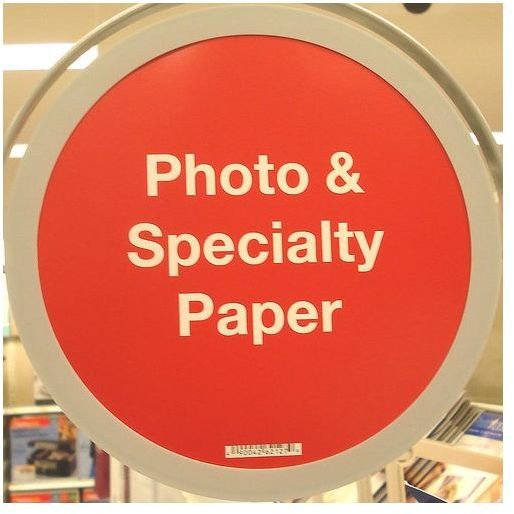 Iron On Transfers
In the specialty paper section of most craft and office supply stores, you'll easily be able to locate iron-on transfer paper, which uses a standard inkjet printer to create an iron-on logo. This is a relatively cheap way to apply your logo to custom merchandise, as you can add it to any cloth surface that can withstand the heat of an iron.
This means that you can buy the paper and a few t-shirts or other kinds of cloth merchandise and produce custom apparel quickly and easily. The downside is that these designs cannot include the color white (it will show up as negative space, as printers lack white ink), and cannot be transferred to dark t-shirts. So make sure to use bold, dark, or bright logos on white or light colored apparel only.
Also the longevity of the logo will depend largely on the care of the item, but will likely fade with multiple washes. This method works well with one-time use items, like employee picnics and special promotional events. If you're looking to create something longer lasting, like uniforms or merchandise you wish to sell, you'll likely want to look at screen printing.
Online Print Shops
There are online companies who allow you to submit high resolution artwork to their servers, and then allow you to buy the product afterward. These websites, such as Cafepress.com and Zazzle.com, don't charge you to create your merchandise, but require you to pay as they only print on an as-needed basis.
If you're just looking to place your logo on merchandise for a small group of people or small event, this is a quick and easy way to do it. Be sure to create your logos in a program such as Adobe Photoshop and save it as a high quality PNG if you wish to use this method. The online printshop will provide you with a chart that tells you the resolution and the size that your design has to be before you can print it. These also are often best designed as bold, bright logos, much like the designs you would use for an iron-on transfer.
However, this is a slightly pricey option, and if you wish to sell your own merchandise for a profit, there are more cost effective ways of doing it.
Screen Printing at Home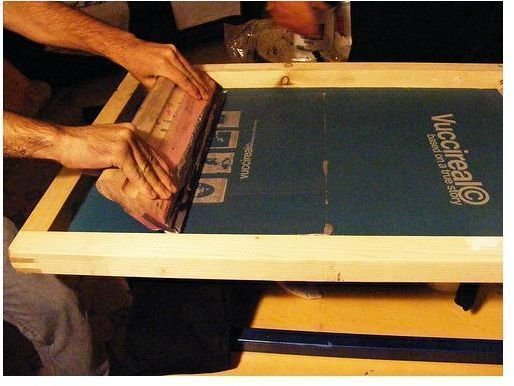 Of course, if you want to go the extra mile, and you're not afraid to get your hands dirty, screen printing at home is always an option. This would require you to get all the items needed for screen printing, such as screens, staple guns, photo emulsion, and a squeegee. While this will cost a bit more when starting up, with proper care, the screens you create can be used hundreds of times, allowing you to make your own logo for apparel, and place it on whatever merchandise you need.
If you're interested in learning how to screen print at home, check out Screen Printing Techniques for Beginners. It'll help to get you started out on the right foot.
Local Screen Printers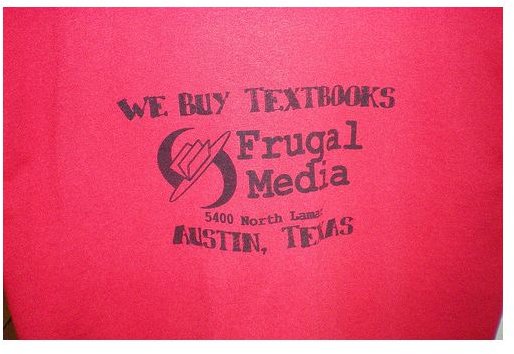 Of course, if you don't want to have to worry about screen printing at home, you can always check out a local print shop. Local screen printing shops, if you have one, often offer a cheap and easy way for you to make your own logo for apparel. Not only do they offer the ability to create your own logos, they also often provide different kinds of apparel and merchandise that you can put your logo on for a near wholesale price.
You should talk to your local print shop about the size of logo you will need to provide them with to print, as each printshop is likely to have different criteria.
Resources
All information is provided by Amber Neely, who has six years experience in graphic design.
Images:
Photo & Specialty Paper by Tom Magliery
Vuccireal / Gotaste (Palermo Screen Printing) by Cicciostoky
Zazzle.com screenshot by Amber Neely
Frugal Fest Shirt by iamcootis