Save the Date Wording: The Basics & Funny Ways to Word Your Save the Date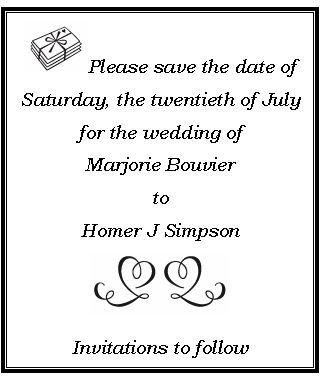 The Basics
Wording a save the date isn't going to be the hardest thing you'll ever do. By their very nature, they are simplistic in their information, and for very good reason. Many save the dates are used in cases where there is a wedding away from home, often overseas, so you need to give plenty of warning to your guests so they can arrange flights and accommodation. Because of this reason, you may well end up sending your announcements out, up to a year in advance of the big day. So as you can see, including too much information at this stage is just asking for trouble, as many details can and will change.
So what basic information do we need to include?
Names of the relevant people (bridge & groom, mom-to-be, etc.)
The event (wedding, baby shower, family BBQ)
The date
The information "Invitation to Follow", at the bottom of the card
Save the date etiquette would dictate that for a formal wedding, your names should be in the formal style you'll adopt for your wedding invitations - Example: Mr. John Smith & Josephine Marie Jones. But if it is a less formal occasion, however you want your names written is fine - Example: John Smith & Josie Jones.
There are of course more details you can include in your save the date wording, but don't be too specific, just in case information may change. For example you might want to also include the venue and a website address.
Definitely don't be tempted to include any details on time, as up to a year in advance this could very well change, and will leave your guests feeling confused.
Take a Humorous Approach - Funny Save the Dates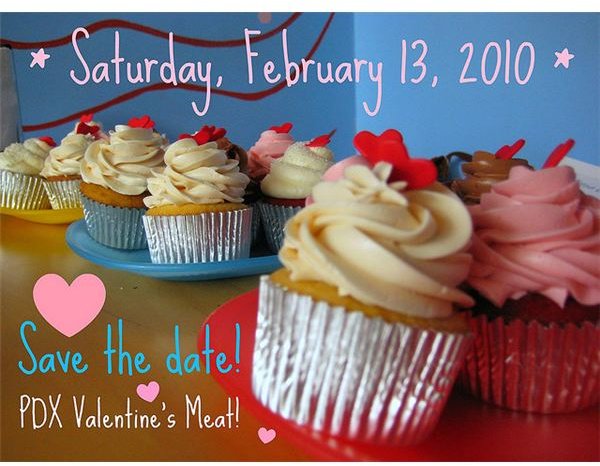 Whichever save the date style you use for your announcements, you can still have a little fun with the wording if you want to. You would probably not extend this approach to a more formal wedding, but you can still add something a little different to make it stick in people's minds.
There are many save the date ideas out there you could use, but even if you go for the standard postcard, you can incorporate some funny save the date wording. Take this design with cupcakes on it, for example. Instead of the standard Save the Date heading, you might go for "Save the Date For Eating Some Cake."
There's a save the date template on the Zazzle website, that is worded "We Are Doin' It on [Date]. Save the Date!" Not for everyone, but is certainly humorous.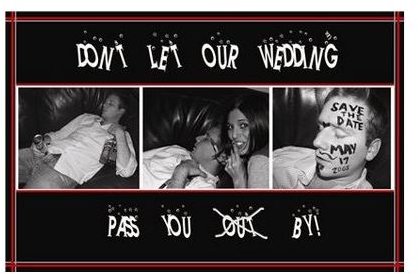 Film buffs may like to take a leaf from Clint Eastwood's book, with a save the date heading "Go Ahead Punks, Make Our Day."
For an extremely casual and funny approach to word your save the date, why not try this idea (right). A series of pictures tells the story of the groom-to-be passing out on a night out, with the save the date wording written on his face. The main wording on the save the date says "Don't Let Our Wedding, Pass You Out By!"
Of course this approach won't suit many weddings, but does give a great idea of what you are to expect if you attend the wedding. Whichever way you word your save the date, make it personal to you.
References
Wedding Etiquette, https://www.ourmarriage.com/html/save-the-date.html
"Invitation Wording Examples", Wedding Guide UK, https://www.weddingguideuk.com/articles/planning/invitationwording.asp
Zazzle, www.zazzle.com
Images:
Cupcakes - Parasol Doll/Flickr
Pass You By - permission from Austin Wedding Blog
This post is part of the series: Save the Dates
This article series brings together everything you need to know about save the dates. We cover the best free save the date templates available, how to make your own save the dates, save the date wording, and save the date etiquette, as well as some alternative ideas for your save the dates.