How to Start a Business Selling Business Cards – Business Plan, USP, Design Skills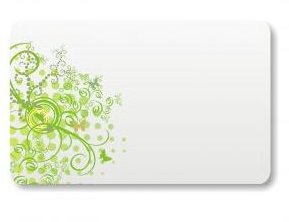 Start a Business Selling Business Cards – A How-to Guide
A strong insight into how to start a business selling business cards helps you lay a robust foundation for success in this business.
Here are the key elements to consider when starting to sell business cards.
Business Plan for Business Card Selling Business
Write a business plan to draw a solid blue print for your business cards business. The plan gives you the confidence and shows you the direction to take your business to the next level. In fact, the plan is essential should you decide to take a bank loan to fund your business or to attract investors.
What's your Unique Selling Proposition (USP)?
The entry to the business of selling business cards is easy. The exception is business card services with expensive, high-end printers. How does ease-of-entry trait impact you? You would find much competition and thin profit margins. So you've to set yourself apart from others through an USP. For example, you've to use innovative processes and procedures – for functions that range from business card designing to printing – to offer your services at competitive costs and, at the same time, make decent money.
Investment for Business Card Selling Business
How much in the way of funds you need depends on, among others, whether you wish to run this business from home or rent an office space, hire a graphic designer, or print the business cards with your own printer. In case of the latter, your upfront investment will be high. On the other hand, should you choose to outsource printing, the money you need to launch this business will be low. In any case, for high-volume or special printing you should opt for a printer service.
TIP: Begin with an investment in a printer like HP Officejet 4500 to create samples and show them to your prospects. Such a printer also helps fulfill small business card orders.
Here are the main items you've to budget for to start the business card selling business.
- Office space (if you can't or don't want to run your business from home)
- Computer systems (doesn't apply if you already have these with items that include a fast processors, high-capacity RAMs and high-capacity hard disks)
- Software like Photoshop or Illustrator
- Printer
- Business card stock of different types like matte, glossy, metal and magnetic
- Salary for graphic designers and other staff
- Website domain name registration, design and development
- High-speed Internet connection
- Business card templates
- Marketing costs that include advertisement and brochures
Why is the Design Skills Central to the Success of Business Card Business?
A background in fine arts, though not necessary, helps you design business cards that shine. With such a credential, you would be better able to translate the client ideas or needs into a design. Strong skills in one or more design software are necessary. Gain expertise in one or more software like PageMaker, Photoshop, Illustrator and Microsoft Publisher.
TIP: Don't have design skills? Hire a freelance graphic designer to work on a project-by-project basis and keep your costs low. Where can you find freelance designers? Guru.com, elance.com and peopleperhour.com are some of the sites at which you can ask freelancers to bid for your project.
In case you don't want to design the business card or hire a graphics designer, buy business card templates or use free templates. Be sure to check their terms of use.
Which Software should you Buy?
Software: How do you decide which business card design software to buy? First, don't just focus on its cost. The software with a lower price tag may lack the essential bells and whistles. Second, see if the software gives you the best of both worlds: create graphics and compose text. Last, ensure the software you choose also fits into your future needs. Checkout sites like ebay.com and Amazon.com to buy software at low prices.
TIP: If you want to design the card yourself and don't want to invest in commercial software, try free desktop publishing programs like GIMP, Paint.NET or PhotoScape.
Marketing Tips
The question that's pivotal to the info on how to start a business selling business cards is "How do I market my business?" It doesn't matter how creative you are, or how much software expertise you have, if you lack the skills to market your business. Be aware that marketing talent is a strong key to drive your business on a track of profits and growth.
Here are some tips to gain clients for your business card business:
1. Network with as many people as possible. Use every opportunity with potential for business in the present or future to spread the word about your business card services. Keep adequate stock of your own business card! Give it to the prospects.
2. Harness the power of social networking sites to take your business forward.
3. Setup a website and use it as a platform, among others, to highlight your USP, post client testimonials, display portfolio and showcase business card templates. Promote your website to make it work for you.
4. Advertise in your local newspapers and magazines. Place Google Ads to drive visitors to your site and convert them into customers.
5. Create an affiliate program to tap other websites to make them find clients for you.
6. Get info on new businesses in your area, city and state. Watch out also for new establishments that have advertised, but are yet to be opened. Such companies present excellent avenues for you to conduct business. Request the government agencies that register firms and issue licenses for a list of new businesses.
References
HP Officejet 4500 Wireless All-in-One-Printer, https://www.shopping.hp.com/store/product/product_detail/CN547A%2523B1H?&jumpid=re_r602_ep_artgen_body_ipg_jun08_hoibizcards
GIMP - The GNU Image Manipulation Program, https://www.gimp.org/
Paint.Net, https://www.getpaint.net/
PhotoScape : Free Photo Editing Software, https://www.photoscape.org/
Free Business Card Templates, https://www.free-business-card-templates.com/
Avery, https://www.avery.com/avery/en_us/Templates-%26-Software/Templates/Cards/Business-Cards/_/Rpp=50&Ns=Newest%7c1
Image Credit: sxc.hu/ilco