5 Free Club Flyer Templates: Download and Customize for Your Club's Event!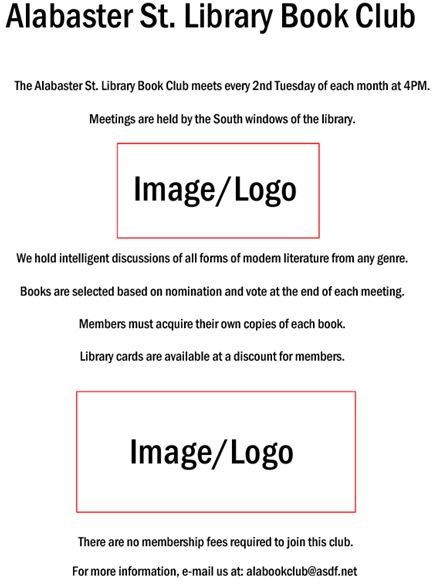 1. The Simple Ad
So, you're not the in-your-face type and want to attract people to your club in a modest way. Admirable! This free club flyer template was put together with you in mind.
As you can see, this template is very plain and basic, allowing for any important information to be placed on it with no problems whatsoever. This simple flyer ad leaves a lot of room for your own personal graphics, logos, and any additional information about your club that you might want to include.
If you want to keep things simple but add a bit of style, print this template on colored paper or play with the fonts a bit. Remember to keep things in the 1 to 3 font style range, any more and it just looks confusing and not so great for prospective members.
See the Credits section at the end of this guide for a link to the download source of this flyer and all others presented here.
2. Coming Attraction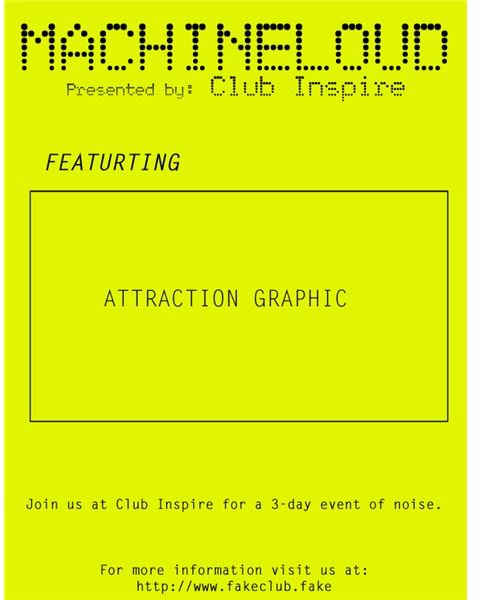 Okay so, you are the owner/leader of a club and you've managed to book a very important person or you have an event coming up that's relevant to what your club is about and you want to use this to bring in potential members. The best way to go about this is to draw up a flyer that features this person to your club's advantage.
This template focuses more on who and what this V.I.P. is all about and why people should come and have the chance to meet them in person. Your club is still an important aspect in this template, but in order to effectively draw people in, the spotlight has to be placed on the upcoming person.
If you happen to have multiple attractions at a single event you will want to fit everything comfortably in a proper order (most important to least important) in the space provided for the attraction spotlight.
3. Minimalistic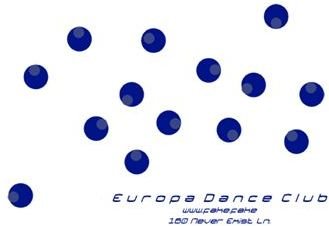 I know what you're probably thinking. What's the difference between a minimalistic design and a simple design? Well as you can probably tell from the thumbnail picture this free club flyer template doesn't feature much beyond the name, location, and active hours. This isn't the most ideal for clubs that meet for a specific purpose, but rather for edgy dance clubs that are willing to sacrifice some information in the name of style.
The template here is just a basic example of what a minimalistic style would look like based on my personal preferences, but you have plenty of space to move elements around as you see fit to create the look you need.
4. Club Spotlight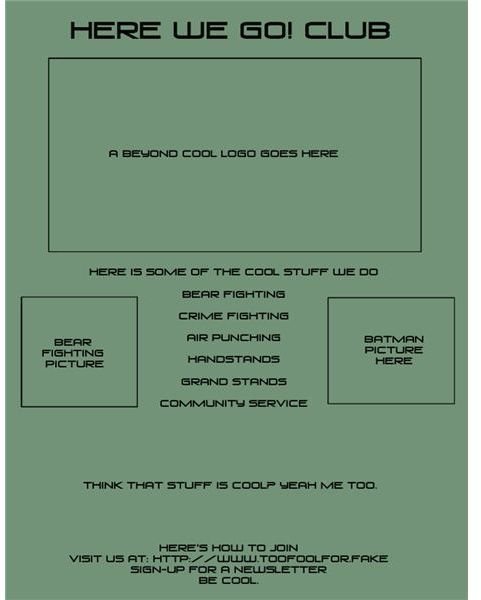 In a similar vein as the 'Coming Attraction' template, this one puts the focus more on the club and graphics or logos relevant to the club's interests. This is great for clubs that focus on a lot of different interests that fall under a genre such as community service clubs or book clubs that include book related activities alongside the reading of their books.
This template relies heavily on images which you will have to provide on your own, but it's extremely customizable and allows for you to put your club's personal touch to it, rather that it seeming strictly like a template.
5. Horizontal Club Flyer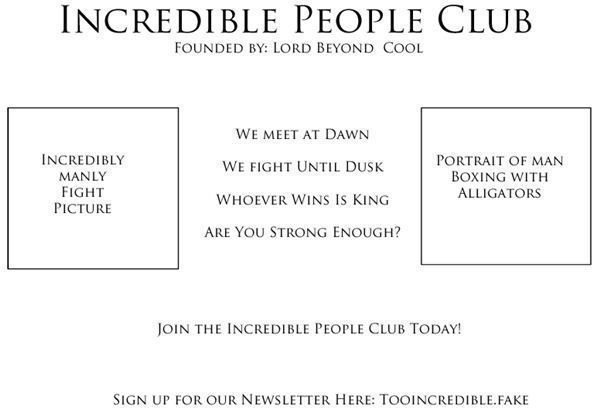 Maybe you're a rebel and portrait style flyers are too mainstream for a cool person like you to bother with, we've got you covered with this landscape layout template.
I purposely designed this layout to be like the simple ad flyer, not a whole lot of extras, but plenty of room to add or subtract from. This one is great because it allows for images to create a focal point on the important information about your club located in the center of the template.
Credits
All images are used for promotional purposes only and are listed in the order they appear.
All images were created by Michael Guerrero.
All of the templates in this article are available in .psd format and can be found: Download Link for Free Club Flyer Templates