Fantastic Resources for Wedding Border Clipart: Great for Invitations, Programs and More!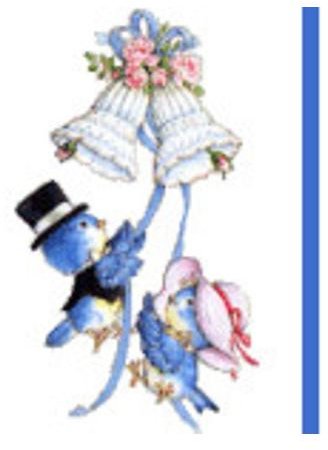 Overview
There are many items that you can make for your wedding with a desktop publishing program, from invitations to labels for favors to the guest book. Doing so is a wonderful way to cut some of the costs associated with your special day while still displaying your personal sense of style. Using the same or similar images throughout all of the publications will help them look uniform and tasteful, but avoid overloading items with graphics.
A understated yet elegant way to enhance your printed publications is by adding a lovely border. Following are 10 websites that offer borders that are suitable for wedding-related publications. Some of the wedding border clipart is free of charge while others are available for a fee.
Click on any image to enlarge it, and check out the References section at the end of the article to find links to the websites listed.
Hellas Multimedia
This site has pages of borders specific to weddings, such as romantic bride borders, humorous bride and groom images and wedding bells in a variety of colors and styles. In addition, all of the clipart available at Hellas Multimedia is free for you to use. To download a border for use, right-click it and select Save Image As. Save it to your computer to use with your favorite desktop publishing program.
These borders would also look great when paired up with wedding dingbats and other images, allowing you to create a truly customized (but still elegant!) design.
One Heart Weddings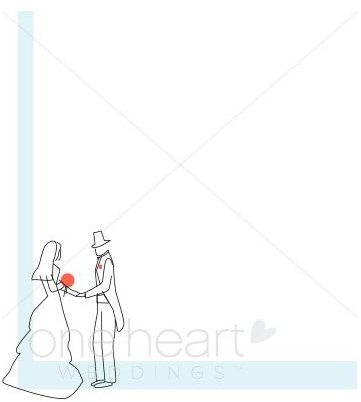 One Heart Weddings offers graphics specifically created for use in wedding publications. Along with general wedding border clipart, you can browse by more specific categories such as religious borders, seasonal borders and beach borders. In addition to using for invitations and other stationery, these borders would look beautiful when incorporated into a wedding scrapbook layout.
With so many choices, you are bound to find something perfectly suited to your wedding theme. While not a free download site, you can subscribe for less than $40 and enjoy a free trial period that entitles you to two downloads.
Share Faith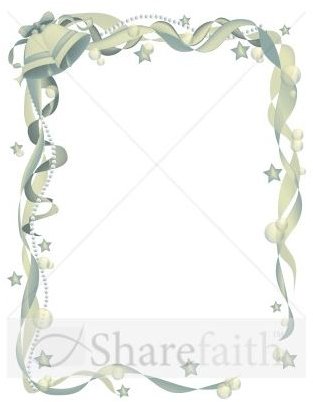 Although the purpose of this site is to provide media to churches, they do offer several wedding invitation borders as well. With a variety of hearts, stars, flowers and other decorative borders from which to choose, this collection is worth checking out. Similar to One Heart Weddings, this is a subscription-based site that also offers a free, seven-day trial period.
Graphics Factory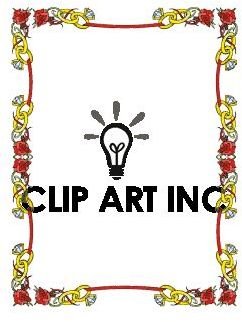 The Graphics Factory is constantly churning out new, fresh clipart graphics, including loads of borders that are perfect for your wedding printables. You will find page borders as well as frames that are ideal for creating a digital scrapbook of your wedding photos. You can download a single image starting at about $10, or subscribe to the site for less than $20 for a month or around $50 a year and enjoy unlimited downloads at no additional charge.
Microsoft Images
Even if you are not creating publications in Microsoft Publisher, you can enjoy the free images available on the Microsoft Images site. Wedding border clipart offered includes bridal bouquets, wedding bells and doves.

Clipart Of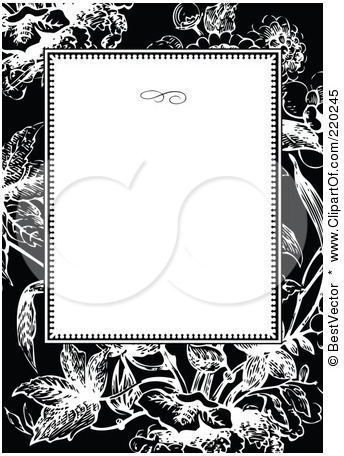 Clipart Of boasts pages of borders, and while not many of them are specifically labeled as wedding border clipart, browsing through the designs you will find that lots of them are ideal for wedding publications such as the various black and white formal borders and heart borders. These royalty-free stock images are created by professional illustrators who establish the prices for their own images, so costs may vary.
Clipart, Etc.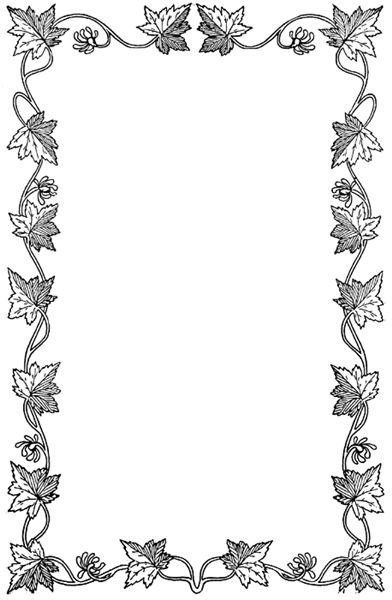 Another site that does not offer borders geared specifically toward weddings, many of the free borders available at Clipart, Etc. are appropriate to use for wedding programs or invitations. The borders offered are complete page borders and are all in black and white. Click on the border of your choice to view three sizes of it. Click on the size you want to use and drag it to your computer desktop.
Country Clipart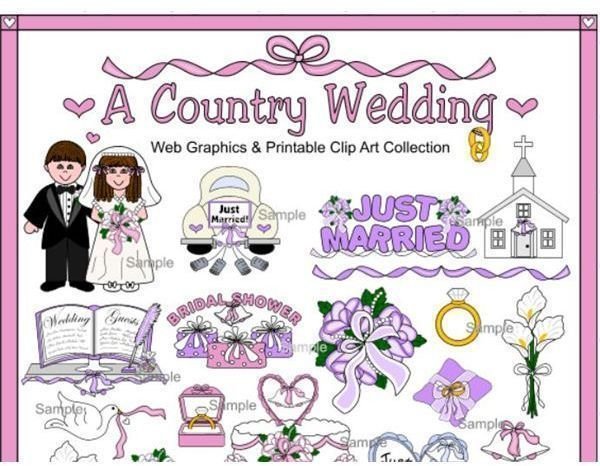 If you would like an entire collection of corresponding clipart for all of your wedding publications and enjoy cute, country-themed images, you might want to check out Country Clipart. They offer a wedding clipart collection featuring everything from borders to text to labels to wedding-related graphics. You can download the entire for $20.00.
Clipart and Crafts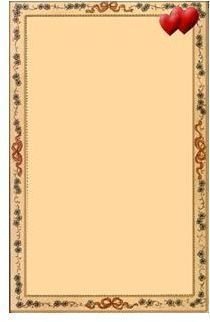 As mentioned earlier, it is worth looking at sites offering borders that are not specific to weddings. One such site is Clipart and Crafts, which has dozens of page borders and frames. Most of these borders are lively and colorful with seasonal themes, so if you are planning a seasonal or theme wedding you might find the perfect image here.
Lee Hansen Graphics
Last but certainly not least, graphic designer Lee Hansen offers a smattering of wedding clipart images among her various free graphics. In fact, there are a handful of wedding collections including borders, such as butterflies, penguins and text in an elegant wedding font.

When choosing a border for your wedding publications, select one that suits your theme and your personality as a couple. This way, you cannot go wrong!
References
Images courtesy of the respective websites