How to Plan Wording for a Gift Certificate: Samples and Ideas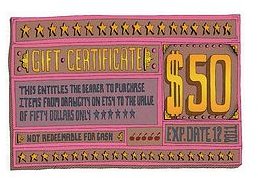 Gift Certificates
Giving a gift certificate is a great way to give a present that you cannot physically wrap, like water-ski lessons or a homemade dinner. They're also a great way to allow you to donate your time and talent to charitable causes, like silent auctions. However, trying to come up with wording for a gift certificate isn't always easy. This article will explain why you need to be careful when wording a gift certificate, and showcase a few examples you can use.
Be Precise!
When giving a gift certificate, there are a few things that you need to be aware of. The number one thing that you should be concerned with is making sure that what you are giving is understood. Ambiguity can present problems that you might need to clarify. For example, you might need to clarify that you are paying for a single skiing lesson, not for a season's pass to a ski resort. Not being clear could lead to a bit of confusion in the best case scenario, and a major faux-pas in the worst case scenario.
Using the Right Voice
Other things you will want to take into consideration are the voice of the gift certificate. For example, you give someone a gift certificate for a French cooking class or a wine tour that they have been wanting to try out. Using a tone that suggests an air of sophistication would fit perfectly for such a gift. If you give something more spontaneous, such as a hang gliding lesson certificate for your favorite adrenaline junkie, you might want to use a tone that suggests a little more of the "extreme." Here are a few examples of some fun wording you can use for various scenarios.
"You are cordially invited to enjoy one afternoon of wine tasting at [Winery name]."
"You are invited to enjoy one heart-pumping, extreme hang-gliding lesson at the expense of [gift givers name]!"
"A very special girl is invited to one free day at [Amusement Park] for her 6th birthday!"
Adding Limitations and Exceptions to Gift Certificates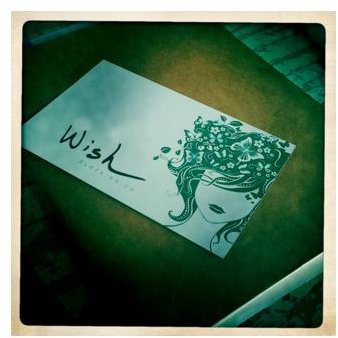 Another thing you should think about is putting limitations on your gift certificate. For example, say you are a painter who wants to donate a talent to a local silent auction. You can offer a gift certificate toward one painting of the winner's choice, or as many paintings as they can pick for a set amount of money, like $300.
"Gift Certificate Redeemable for One (1) Painting by [artists name]"
or
"Gift certificate redeemable for any painting(s) by [artists name] up to, but not exceeding $300."
And to save yourself a potential headache, you might want to include something like "not redeemable for cash" unless you actually want to shell out the money! This might seem strange, but often people will try to exchange gift certificates given to them or won in silent auctions for cash, and unless you provide written proof on the certificate itself, they may get mad if you deny them the ability to do so.
Resources
Reference:
Personal experience in desktop publishing.
Image Credits:
30 Days of Free Stuff: Wish Gift Certificate, by ILoveMemphis - https://www.flickr.com/photos/ilovememphis/4992629181/
$50-Gift-Certificate Voucher by DRAWCITY - https://www.flickr.com/photos/drawcity/5112441112/