Perfect Your PDF Scanning Skills? Learn 10 Great Tips for Scanning PDFs Here!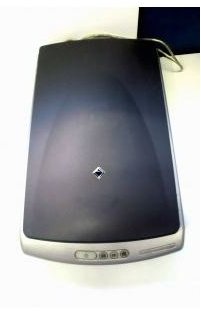 Why Work on PDF Scanning Techniques?
With the push to convert to paperless offices, many businesses and home offices have been using PDF scanning as a means of keeping track of all of those papers that need to be kept for the purpose of records. By working on improving your PDF scanning techniques, you make the process go faster, and you can also find your scanned files when you need them.
Moreover, many more graphic design companies are using PDF scanning as a means for tracking invoices and purchase orders and referring to these must-keep documents come tax time. There's a lot of advice out there for perfecting the way you scan PDFs, here are ten tips for scanning PDFs like a pro.
1. You Don't Have to Use Fancy Software to Convert Your Image to a PDF
This may seem somewhat counter-intuitive. There are many great free programs for converting files into PDFs. Moreover, when you purchase your scanner, most scanners include some form of PDF writing software. Even if your scanner does not have such software, you can import the scan into Word 2007 or later, and select "Save as PDF" to create a PDF format document.
2. Spend Some Quality Time with Your Scanner
Before you start scanning in that massive pile of documents that has been sitting on your desk since the ice age, take some time to get to know your scanner's personal quirks. Practice scanning a page to see if you need to set your scanner to scan darker or lighter. If the scanner seems to be blurring the words, check on the sharpness. Tweek your scanner's settings to make sure you get a high-quality scan.
3. Tag Your PDF Scans as You Save
If you want to be able to easily search your PDF documents using Windows Search or Google Desktop, tag your files. For instance, if you scanned your taxes from 2007 and imported the return into .PDF format, tag the file "2007 Taxes," "Taxes," "2007." That way, should you ever need to quickly find the file - and you cannot remember where you saved it, you can pull the file up with a keyword search of your computer's documents.
4. When Scanning, Either Scan as Black and White or as Line Art
By setting up your PDF scanning to scan in black and white or line art, you are already setting the PDF file up for success. If you get a poor scan, you'll have a poor PDF file. By scanning as line art, you increase the chances of maintaining integrity and readability of the file - even if your scanner is not a top of the line machine.
5. Be Mindful of Your Screen Resolution
When you're saving the initial scan as an image, if your scanner software does not allow you to immediately create a PDF file from your scan, you'll want to save the image at 300 dpi resolution. By saving at a high resolution, you improve the likelihood of maintaining text integrity in the document, especially when you transfer the file into PDF format.
6. Blue Ink and Pencil Do Not Scan Well and They Translate Poorly to PDF
You might want to reconsider scanning anything in blue ink or pencil. When graphic designers used to work on mock-ups and hand design layouts for their products, they would use a blue pencil because the camera would not pick up the blue. Scanners still have a difficult time picking up blue, even if the ink is clear. After you scan blue ink or pencil, you may notice that the line and text integrity isn't there. It will disintegrate further when you transfer the image to PDF format.
7. Look into a Good OCR Program if You Have Problems
There are some great optical character recognition (OCR) software programs you can download for free. When you scan the document, the OCR software recognizes key words and phrases for easier indexing and editing on your computer. While many OCR programs are quite expensive, it only takes a moment to download the free software and having the software can greatly improve the utility of your PDF scans.
8. Combine Related Files into One PDF File
If you're scanning multiple documents, you can soon end up with multiple files. To return to the income tax example, you may want to think about combining related scans into one PDF file. You can scan all of the documentation associated with your taxes, for example, combine the images in a Word file, and then save the file as a PDF. Voila! You have all of your tax documents for 2010 in one place.
9. If You Have a Choice on PDF Format Scanning…
According to Lexbe, you should create your PDF documents, if you can when scanning, as "text under image" PDFs. By doing this, it increases the ability you will have later to search the document for key terms. It also will mean that should you create a large PDF file, you will be able to search the file for specific text.
10. Take the Extra Moments to Align the Document Properly
Finally, by taking those extra few seconds to make sure that your document is square in the scanner before you begin to scan, you will save yourself a lot of heartache when creating PDF documents from your scans. Why? Malaligned documents make it difficult for OCR programs to scan for text, they print off-kilter, and sometimes the software even extends the allotted paper space. It will save you a lot of time in the long run to perform this small task.
References
United States District Court Northern District of Oklahoma "PDF and Scanning: Helpful Hints" https://www.oknd.uscourts.gov/
Lexbe: Litigation Unleashed "How to Scan Searchable PDF in LItigation Matters." https://www.lexbe.com/hp/lititips-scanning-to-searchable-PDF-for-lawyers-and-litigation.aspx
Scanner Image Courtesy of sxc.hu/gallery/sri grafix