Family Historical Document Scanning: Top 10 Tips for Improving Quality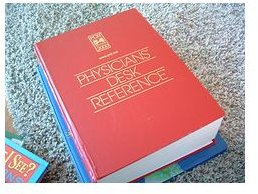 1. Clean Up Documents as Needed
You may have noticed, when working with a family historical document, scanning it might be a bit hard if it's damaged. If the documents are old or damaged, you might have to do a little TLC to fix them up before scanning. For example, torn edges can be repaired with a small piece of clear tape. Wrinkled papers can easily be flattened out under a few heavy books for a few days prior to scanning. Smudged ink can be traced over with a careful hand. These tips will all make the process a lot easier rather than trying to fix it digitally later on.
2. Clean Your Scanner!
Clean your scanner before you get started. Scanner beds are often subjected to dust, fingerprints, little bits of used up eraser crud, ink, and much more, so cleaning them before you do important scans is crucial. Simply spray a soft cloth or paper towel with a glass cleaner, wipe down your scanner bed, and let it dry. As long as you leave the scanner lid up, it will dry within seconds. Just remember not to directly spray the scanner bed as you could risk dripping glass cleaner into important electrical components.
3. Examine Document Quality Beforehand
Examining the document quality before you scan can help you decide what settings or adjustments you might need to make before you scan. Printed documents such as newspaper articles, medical documents, and other forms of printed media often don't need much when it comes to adjustments and special settings. However, handwritten documents or photographed documents might need a bit more when it comes to adjusting. Sorting these out into different groups can help make for quick scanning later on.
4. Determine the Basic Settings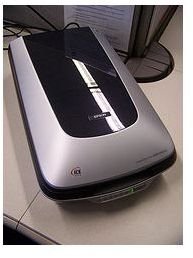 While you'll likely have to change the brightness and contrast a little for some older documents, most handwritten documents will be fine using the basic "photo" setting. A gray-scale setting is appropriate for newspaper and printed documents, such as birth certificates, medical documents, and various other bits you've collected over the years. Avoid using the straight black and white setting, though, as this will often make your scans unreadable.
5. Handle Documents with Care
Break out the kid gloves when it comes to handling documents. This is especially important with older documents, as they're much more fragile as they age. Taking the time to lay them flat in the scanner, as well as making sure not to pinch the corners in the scanner lid.
6. Improve Scan Quality with Paper
Brighten up thin images and prevent the dreaded double scan by putting a piece or two of standard white printer paper behind your document. This really helps to make thinner documents or documents that have something printed or written on the back shine through and eliminate a lot of post production work.
7. File Formats Matter
When scanning your files you'll soon discover that you'll get a choice of file formats. The two you will most likely encounter are JPEG and TIFF. JPEGs are smaller files that are easily uploaded and shared via email and sites like Facebook. TIFF files are high resolution, and generally take up more space. However, for something like creating digital copies of family historical documents, you'll likely want to make them as high resolution as possible - so pick the TIFF! You can always back them up to CD, SD card, or thumb drive to save your hard drive space.
Interested in learning more? Check out Best File Formats for Scanning Photos, where I talk a little more about why these choices are so important.
8. Preview Scan First
Your scanner comes equipped with a preview scan option, so use it. This makes it a lot easier to quickly crop out unwanted parts, as well as make adjustments to the brightness, hue, and saturation without having to fuss around in Photoshop too much.
9. Mind Your File Names
You're going to have to do a decent amount of work when you start cataloging things like a family historical document, such as scanning, cropping, and any post-production cleanup - all which mean very little if you don't organize your work! Name your files simple, yet descriptive names, such as "Betty Smith's Birth Certificate" rather than "Document 001." This prevents you from digging around forever when you want to look up great-great-Grandma Betty's date of birth.
10. Use Post-Production When Needed
Using a program like The GIMP, Adobe Photoshop, or Paintshop pro will enable you to further correct brightness, contrast, hue, saturation, and much more! This is incredilby useful, especially when dealing with older documents.
Here's an article that can help you get started: Altering Images with the Dust & Scratches Filter
Resoruces & Image Credit
-2 years personal experience in scanning and printing photographs & fine art
Book Image: Infinite-Oragami - https://www.flickr.com/photos/infinite-origami/140052846/
Scanner Image: Spike55151 - https://www.flickr.com/photos/spike55151/3436770508/